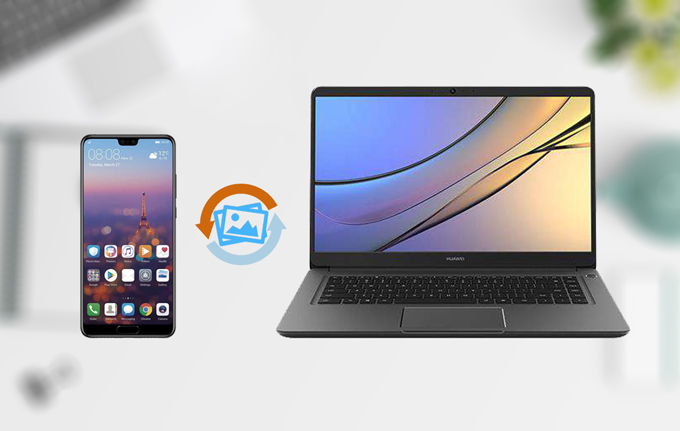 With the fast development of technology, the smart phone is becoming more than a tool that we use to call or text others. One of the most common usage of our phone is taking pictures. Nevertheless, the more photos we take, the less phone memory we have. Thus, we may have an urgent need to transfer photo from Android phone to PC from time to time. Here, we are going to show you four different methods of how to move multiple images from Android devices to computer.
How to Transfer Photos from Android to Computer
ApowerManager
ApowerManager is a versatile tool for you to transfer pictures from Android device to computer. It has released versions for Android, iOS, Windows & Mac. As for the features, this application includes sending and receiving SMS, deleting and exporting contacts, installing and uninstalling Android apps, managing and syncing media files between Android and PC. And since it has a user-friendly interface, it would be quite handy for users to transfer photos from Android phone or tablet to PC.
How to Transfer Android Images to Computer
Download and install ApowerManager.
Launch the application and then connect it to your Android device via USB or Wi-Fi.
After connected, click "Manage".

Click "Photos".

Choose the photo you want to transfer and then click "Export".
Using USB cable
Exporting photos from Android to your computer can be really easy with a supplied USB cable! Android OS differs from iOS, you can move the pictures on Android device to PC via USB directly.
Instructions on Transferring Photos
Turn on USB debugging in "Settings" on your phone. Connect your Android to PC via USB cable.
Choose the proper USB connection method.
Then, the computer will recognize your Android and display it as a removable disk. Double-click the removable disk and open it.
Drag your wanted photos from the removable disk to the computer.
Fylet Secure Photo Tranfer
The third method of transferring Android photos to Windows computer is using Fylet Secure Photo Transfer. It can help you to download photos from phone or tablet to the computer. This application automatically backups or transfers pictures from your device to PC, which means this app is all for automated solution and hassle free.
How Does Fylet Secure Photo Tranfer Work
Install Fylet Secure Photo Transfer on the computer and the mobile device.
Register the account on your Android device and then sign in from PC with the same account.
Once the device is successfully connected to the computer, the photo transfer will be automatically started.
Photo Transfer App
Photo Transfer App is an application allows you to transfer photos and videos between Windows and Mac, iPhone, iPad and Android devices. You can use it to transfer pictures from Android devices to PC, backup phone images to PC as well as copy Android photos to iOS devices & Android devices.
Conclusion
ApowerManager would be a smart choice for people who want to transfer a large amount of photos at the same time. And this also works without USB cable, which would be much easier to connect and bring more convenience under so many circumstances. You can even use this software to backup Android data to PC. However, any one of the aforementioned methods can assist you to solve the transferring issue in its own way. Merely choose the one app according to your preference. No matter it's Fylet, Phone Transfer App, ApowerManager or USB cable, they all are handy tools for you to do the transferring job nicely and easily!