I have several contacts on the phonebook of my Android device. This makes it difficult for me to manage them. I couldn't tell if I have duplicate contacts as checking them one by one is just not convenient, especially on a small screen. Is there a good Android contacts manager that I can use?
If you are an Android user, you might be experiencing the same concern. To resolve this issue, you can use applications like Apowersoft Phone Manager and Contacts + to easily manage your contacts. These tools offer varying features, which we will discuss in this article. With this, you can decide on which software is best for you.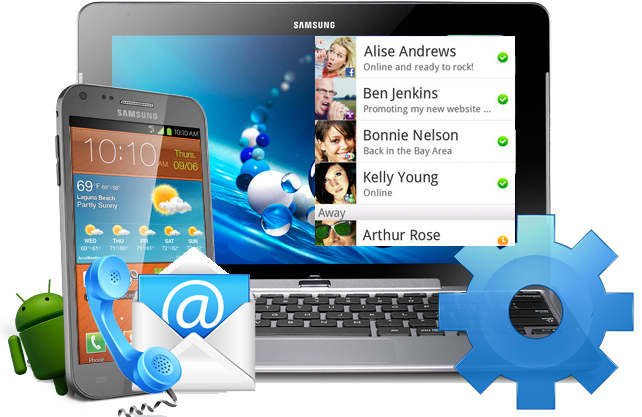 Options for Android Contact Management
Apowersoft Phone Manager
The first Android contact management tool that you can use is Apowersoft Phone Manager. You can download and install this tool on your computer with a few clicks. Once you have it installed on your computer, connect your Android device on your PC with a USB cable and start using the program.
After connection, click "Contacts" tab. Under this column, you will see a list of all the contacts in your phone. Then you can create different groups and classify these contacts into the groups for better management. It also enables you to add new contact, transfer contacts between Android and PC, or delete them. Editing contacts is also a useful function that the software can provide when you want to change the numbers or add avatar. In conclusion, you can have a comprehensive management of your contacts with this tool.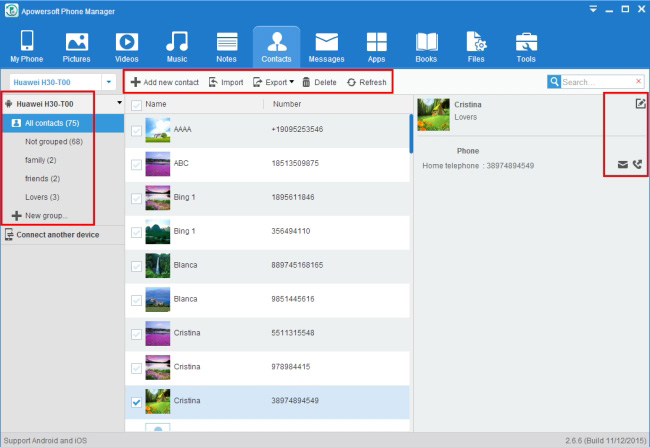 Aside from contacts, you can also manage other files on your Android phone including music, videos, photos and applications. Backing up and restoring of files can also be done with just a single click. Transferring files between your device and PC is simple and quick. Moreover, this software allows you to send SMS from computer easily.
Contacts + for Android
Next on our list is Contacts +, which you can get from the Google Play Store. Install the app on your device and it will automatically combine contacts that are duplicated so your list will be more organized. But this is not the only thing that the program offers. It also lets you send text, make calls, as well as connect with your friends on different social media sites like Twitter, Facebook, LinkedIn and Google+ in one interface. There's no need to open various apps as they are integrated in one application, which saves a lot of time and effort.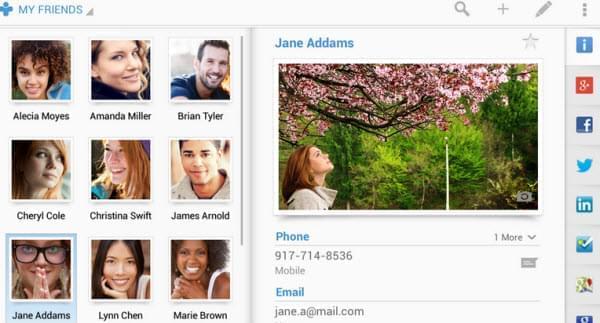 The Verdict
After discussing about the features that the two programs offer, let us now make a comparison to determine the best tool to use.
Contacts + for Android is an app for the phone. So you will still do everything on your device. Apowersoft Phone Manager on the other hand lets you manage Android phone contacts from computer. This makes it simple to browse, delete or add contacts as you are doing it on a bigger screen. Since you are using your mouse, you also have better control than swiping on the phone's screen or using your device's keypad. Furthermore, you can backup and restore files with the Phone Manager in case you would lose important data.
As a conclusion, if you want a contacts manager that you can use while on the go, Contacts + is for you. But if you wish to easily manage your Android contacts and files on your computer, Apowersoft Phone Manager is the best choice.