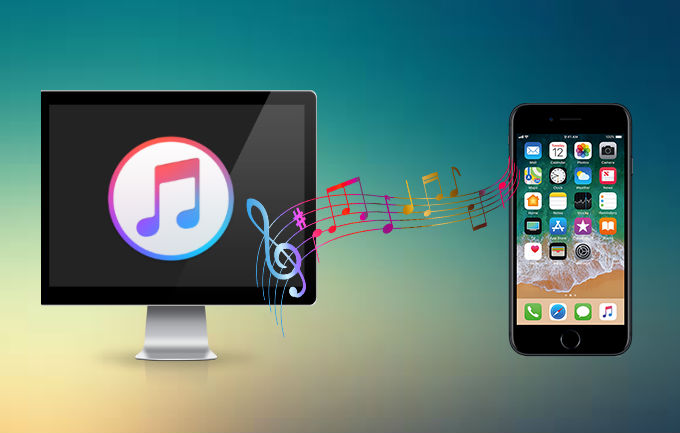 iTunes is a platform which you can use to manage your iPhone files.You can also use this to sync files in case you want to transfer files from one phone to another. Furthermore, you can also save your music files in its library. With that, in case you have a new iPhone, you can actually transfer music from iTunes to iPhone. You actually don't need to download all your songs again and again. In this article, you'll discover different methods on how you can do it with great ease. Below are the methods that you can utilize.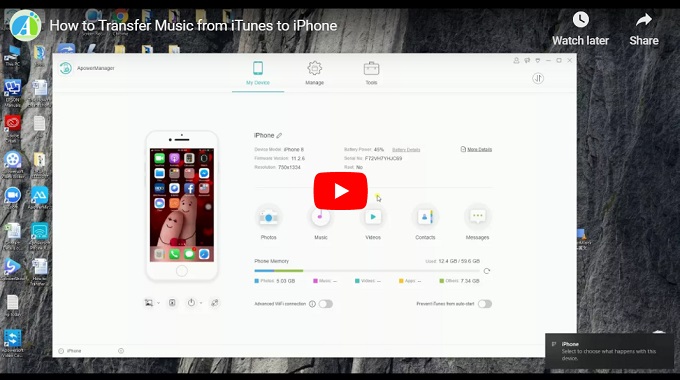 Two Methods to Utilize to Transfer Music to iPhone
Using iTunes
iTunes itself can be used to transfer your music files in your iPhone. As was mentioned, this is a tool that is made for the purpose of managing all your files as Apple users. So here is the detailed guide on how you can use it.
Connect iPhone to PC and then launch iTunes.
Click on the phone icon on your iTunes and the go to "Music."
Check "Sync Music" and then check all the songs that you want to get.
Lastly, click "Apply" to sync iTunes music to iPhone.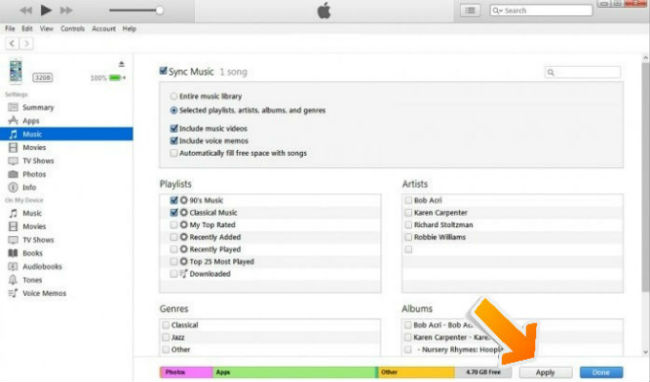 Although this way seems to be so easy, it actually has its disadvantages. Music saved on your iPhone will automatically be deleted and replaced by the songs from iTunes. In addition, you can only add music from a single iTunes Library or your iPhone will be deleted.
Using ApowerManager
ApowerManager is an application that you can use to manage your phone files on the computer. It can let you import, export and delete files like photo, videos, documents and even music. Moreover, you can also install new apps and uninstall unwanted apps using this tool. Aside from that, managing your contacts and messages can also be done. This app is also a good tool in recovering your iTunes data with just a few clicks away. Here is how to add music from iTunes to iPhone.
Download the app
First off, you need to download the application in your computer and in your iPhone. You can get it by clicking the buttons below.
Download all the songs purchased from iTunes
Next, you need to download all the songs that you bought form iTunes store. To do that, just simply click the iTunes Store in the top area of iTunes. Next, go to the "Purchased" link. Choose the music files that you want and then just click the download button. Music files are now saved on your PC.

Find the location of the downloaded files
On iTunes, go to "Edit >Preferences >Advanced" and follow the path to find the exact location of the music files.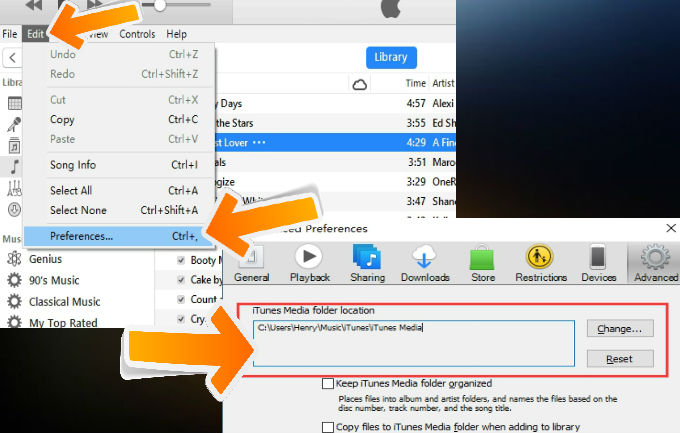 Launch ApowerManager and connect the device on the computer
After launching the app, you can now connect your iPhone to the computer via USB cable. The app will then automatically detect your phone.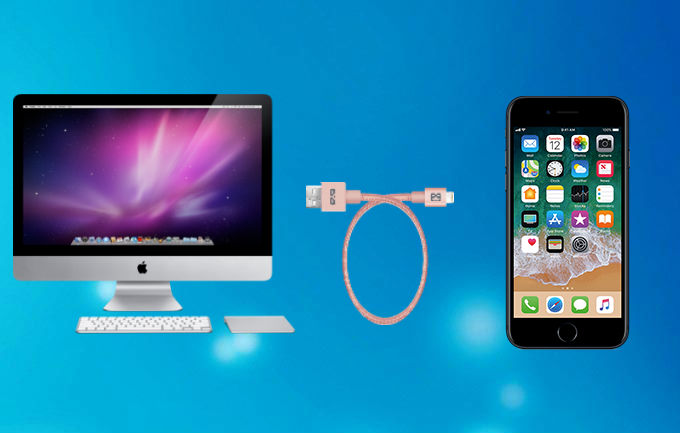 Move songs to your iPhone
Finally, you can now move songs from iTunes to iPhone. Go to "Music" tab and then click the "Import" button. Now all the songs on your iTunes are saved on the iPhone.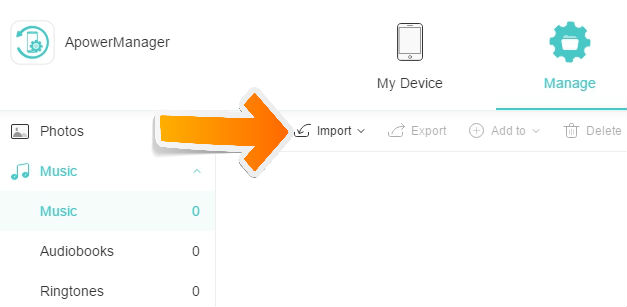 Aside from managing your files with this app, you can also use it to mirror the screen of the phone. Furthermore, you can also restart or shutdown your iPhone with it. All these functions are found in the lower part of the phone display found on its interface.
Bottom Line
Those two methods given above can both help you in transferring music files in your iPhone. You may now decide which tool would you like to consider. You can go the traditional way which is iTunes. However, there is a possibility that your old music will be gone. Meanwhile, if you chose ApowerManager, you can manage your music files flawlessly.