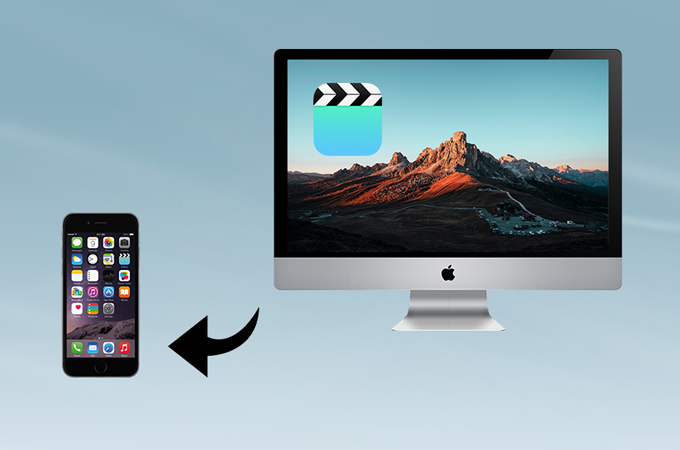 Since the beginning of time, Apple has restricted their devices from performing basic tasks, like downloading videos. Thus, iPhone and iPad users need to find an alternative way to store video clips on their gadgets. Some rely on applications from the App Store while others use their computers to download the files. If you belong to the second group, you might be wondering how you can move your clips after saving them on your Windows/Mac PC. Check out the detailed process listed below to easily transfer video from Mac to iPhone.
How to Transfer videos from Mac to iPhone?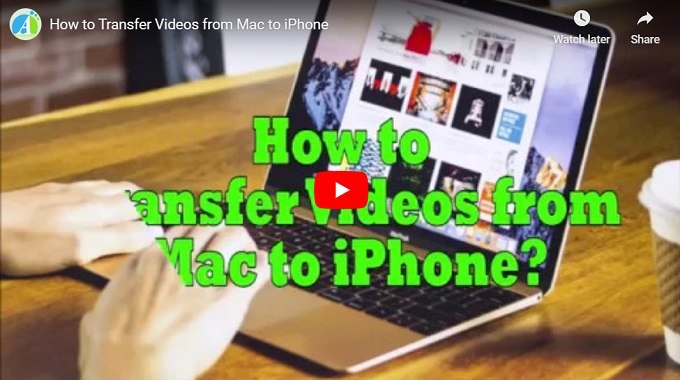 Best Ways to Transfer Videos from Mac to iPhone
With ApowerManager
The first application that you can use to organize files on your mobile phones is ApowerManager. This is a desktop application that works impressively in handling mobile content such as pictures, videos, music, games, and applications. It supports both Android and iOS and is compatible with Windows and Mac computers. This makes it perfect when you want to manage files on multiple devices with a different operating system. The advantage of using this app over others is that it doesn't have file size limit. Moreover, the program guarantees that the quality of the file is maintained even with its fast transferr speed. Here's how to transfer videos from Mac to iPhone without iTunes.
To start, download and install ApowerManager on your computer and iPhone.
Once the installation is done, connect your device using a lightning cable.
On the main interface of the program, go to the "Manage" tab.

Choose "Videos" from the side menu to access all the videos saved on your phone. Hit the "Import" button and select the files you want to move to your phone.

To disconnect your device, unplug your phone from your Mac.
With these simple steps, you can send video from Mac to iPhone and resume streaming your favorite movies on the mobile device. In addition, you can backup your iPhone data and mirror screen from iPhone to PC with ApowerManager.
With Dropbox
Dropbox is another application that you can use when you want to move files between your phone and computer. It is cloud-based storage which enables users to store their mobile data on the web and sync their files over their devices. With this, you will be able to save videos, pictures, and documents on your phone in one place and access them just by logging into your account. The app ensures that you have full control over your files. Hence, you can decide who to share your files with. Moreover, it makes sure that you are protected over possible hackers. In fact, Dropbox equips a 256-bit AES encryption and it allows you to add another layer of protection with its two-step verification. Follow the steps below if you want to know how to copy video from Mac to iPhone.
Visit dropbox.com to access the official site of Dropbox on your Safari browser.
Next, create an account or sign in if you have an existing one.
Click on the "Upload files" button and choose the videos that you want to send to your phone.

Once the video has been uploaded on the site, install the Dropbox app on your iOS device and open it.
Log in to the same account and choose the video from your Mac. Download it to your phone and wait until it's done.
Though it is free, there are a few disadvantages to note if you use this to move video from Mac to iPhone. First, your transfer speed depends on your internet connection. So, if you have an unstable network, you will have to repeat uploading your files or wait a long time before you finish uploading the video (especially if it's a 1-hr clip). Second, the app has a file size limit. If you don't upgrade for the Premium version, you will only have a 2 GB quota. Third, in spite of the fact that the developers guarantee the security of your files, there are still some issues with hacking and information theft. And lastly, Dropbox has the right to remove information from a free account if it's inactive for quite some time.
2018 Top 10 Video Websites
YouTube
When it comes to video sharing sites, there is no doubt that YouTube holds the top spot. This a free app that allows you to watch online videos made by different users. It also gives you the freedom to create an account and upload your own creation. Furthermore, the app has a "Download offline" button which saves your clip inside the app so that you can still watch it when you don't have an internet connection.
NetFlix
Netflix is next in line. Unlike YouTube, it is a paid service that streams TV shows and movies on your phone, smart TVs, or computers. You can choose to watch right away or download the video that you want for later viewing. It supports a wide variety of content including award-winning shows and documentaries.
Vimeo
Another top performing video site on the internet is Vimeo. This one is similar to YouTube which enables you to create and share your video with others, however, it is particularly renowned for its focus on "artsy" content. A huge advantage of this is it does not contain any ads to disturb you while you're watching.
Yahoo! Screen
Fourth on the list of the top video streaming sites is Yahoo! Screen. This is home to many TV shows and playoffs. It was formerly known as Yahoo Video but was revamped to Yahoo! Screen which disabled users from uploading their own clips. As such, you can watch original content from different sources like ABC News, Hulu, and CBS.
DailyMotion
DailyMotion is also a well-known video sharing site. It enables users to share their own clips and follow other users. With this, you can upload multiple videos simultaneously and automatically send uploaded videos to your Facebook account.
Hulu
Similar to Netflix, Hulu is a paid app which helps you to streams in-demand TV shows. The only difference is that it offers speedy updates of your favorite series. Hence, you don't have to wait for an entire week to resume watching.
Vibe
Vibe makes it to the list of the best video site for 2018. Like other sites mentioned above, users can create and upload their own video clips. Once their creation goes viral, they can get a certain reward from the web host ranging from $20-$10000.
Twitch
For game lovers, Twitch is the perfect site for you. This was introduced last 2011 which originally streams games but as time goes by, it includes different genres like music and talk shows.
LiveLeak
LiveLeak is another community sharing site that allows individuals to upload and share their own videos. It has become popular because of its controversial content which is more political in nature.
Vine
Last, we have Vine. This is probably a unique platform to share videos because it does not feature full-blown clips. It is just a collection of short looping videos that are often witty and entertaining.
Conclusion
Truly, there are many websites out there that allow you to download various videos on your Mac. And if you want to play these videos on your mobile phone, you can choose between the three methods mentioned in the first part of the article. To conclude, ApowerManager can be considered as the best way to transfer video from Mac to iPhone since it is not internet-dependent. Furthermore, it does not require you to jailbreak your iOS device to access your files. Meanwhile, Dropbox is also a great alternative sharing app, just take note of the security threat it poses.