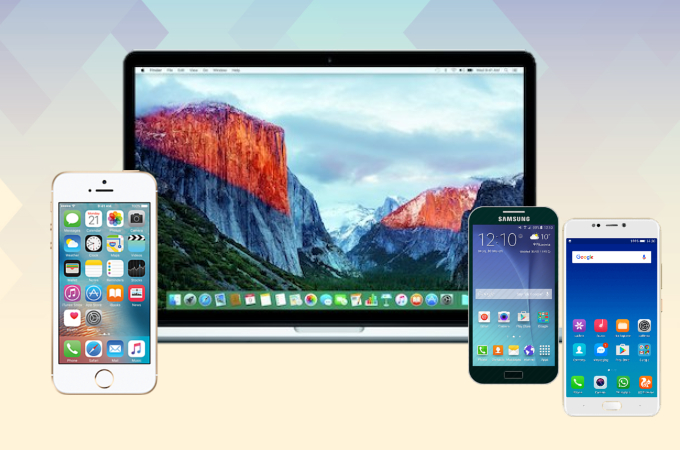 Some of us cannot afford to buy the highest storage capacity that iPhone offers. Others may, but they do not want to store up files on their iPhones because, for instance, they want it to be organized or to save up storage for other files that they may be taking up in the future. This is why management process is very essential to any iPhone user as well as the need to have an iPhone transfer app to move or backup their files into another device. Being that said, here are some of the best applications you try in order to manage your files.
Three Best iPhone File Transfer Apps: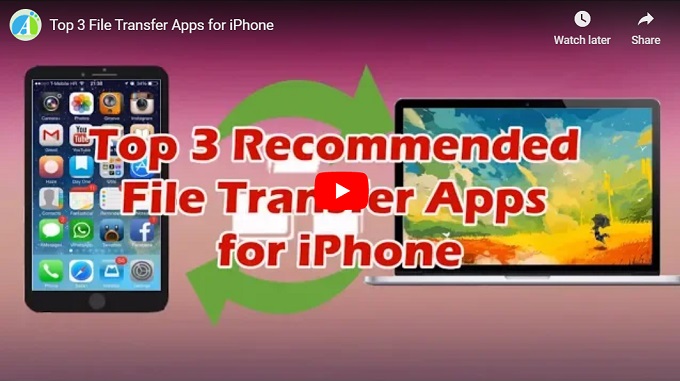 ApowerManager
ApowerManager is a multi-platform software available in desktop and mobile version that works for Windows, Mac, iOS and Android devices. With this, you will be able to transfer and backup files such as photos, music, documents, messages, contacts and other files from your iPhone to your PC by just clicking the "Manage" tab. From there, you can import, export and delete files if you want to. Another notable feature of this iPhone data transfer app is that it can do multitasking. In addition, you can listen to music, view photos and watch videos on a larger screen by using its mirroring feature.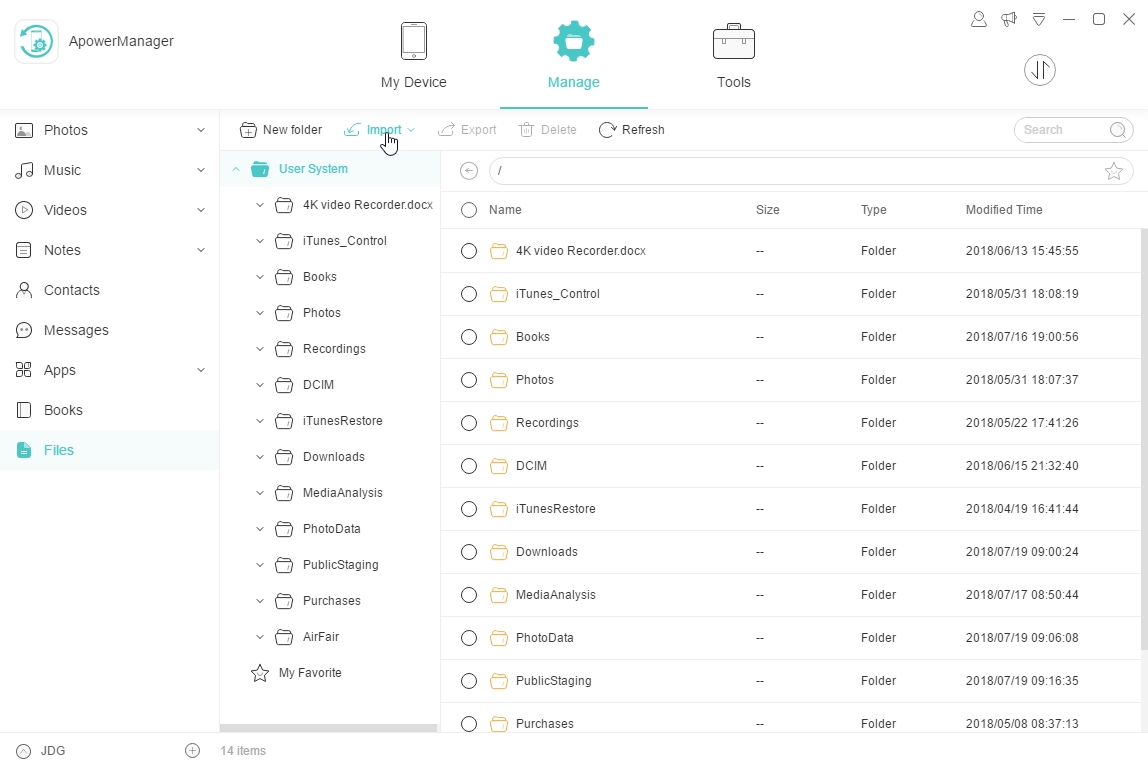 You can get this app by clicking the download button below.
Pros
Has clear interface
Can be used through a USB cable or wirelessly
Works even without internet connection
Transfer and delete multiple files at once
Cons
Since it was built to transfer files from pc to phone and vice versa, it cannot be used to directly transfer files from one phone to another.
iTunes
iTunes is a software developed by Apple which is intended to back up files on Apple devices. In fact, you can also download music from iTunes Music Store as well as transfer for files from your iPhone to your computer as this can serve as a file transfer app for iPhone. To do this, you have to connect the device on your computer through a USB cable. Then, click "Device" and proceed to "File Sharing". Choose the file that you want to transfer and click "Save to". Meanwhile, to transfer files from your computer to your phone, just click "Add" then choose the files you want to transfer and select "Add".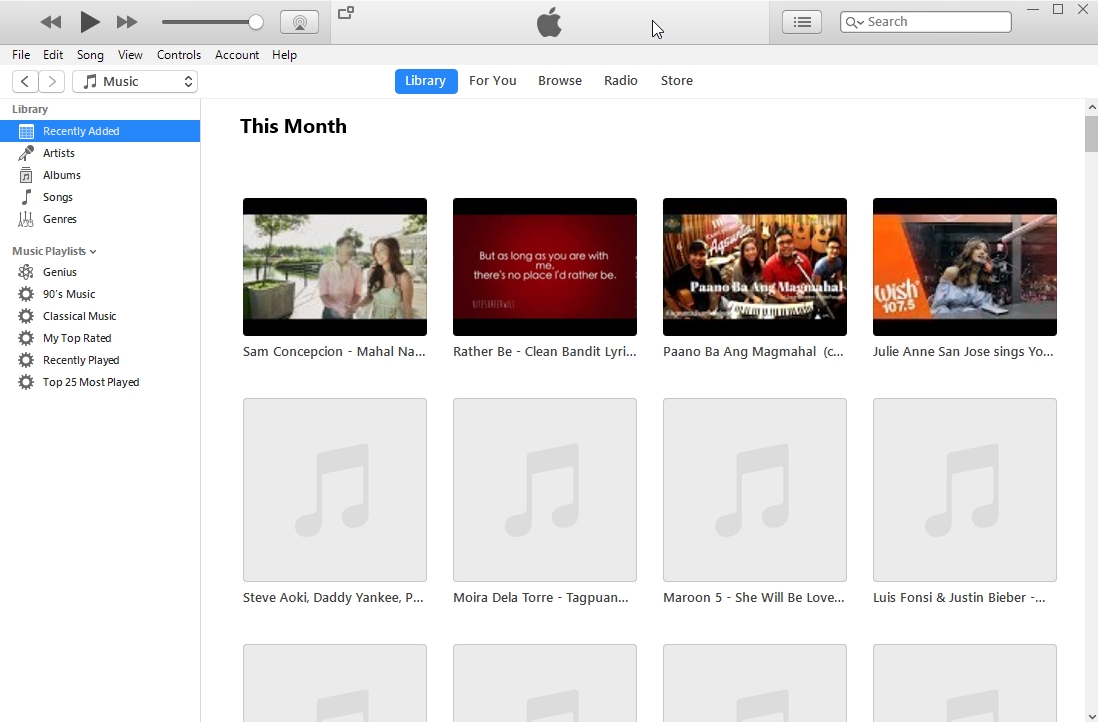 Pros
It is a free application
Can be integrated with other iOS devices
Cons
Can only be used or connected through a lightning cable
Eats up space whenever the application gets updated
AirMore
AirMore is a mobile device management tool which also serves as an iPhone transfer tool. This is an online-based application which lets you manage all your files freely via WiFi network. AirMore is also a multi-platform application so it is compatible with Windows, Mac, Android, and iOS devices. This lets you transfer different files like music, videos, photos, and documents between your mobile phone and your computer with the help of your browser and your internet connection. Thus, it doesn't need a USB cable to transfer lots of files, which is beneficial for those who are not fond of using wires or cords.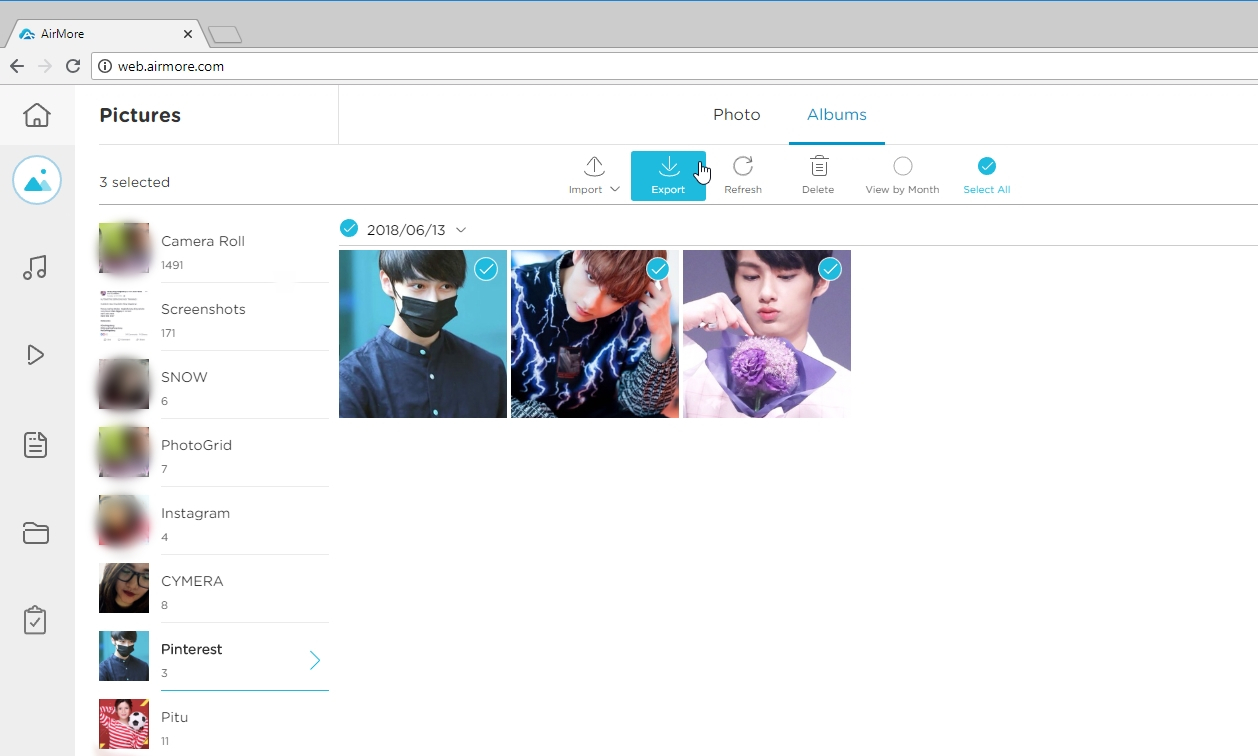 Pros
It is a free application
Accessible over the Internet
No file size limitation
Fast and reliable
Cons
Internet connection is required
Conclusion:
All of the three applications serve as iPhone file managers. They allow you to manage different files from your mobile device on your computer and vice versa. However, you may use the application that best suits your need or preference. For instance, if you do not want to install any application in your desktop to make sure it gets rid of malwares, just use AirMore since it is available over the Internet. But if you prefer an application that can accessible even without an internet connection, you may choose ApowerManager. Share your thoughts about these applications by commenting below.