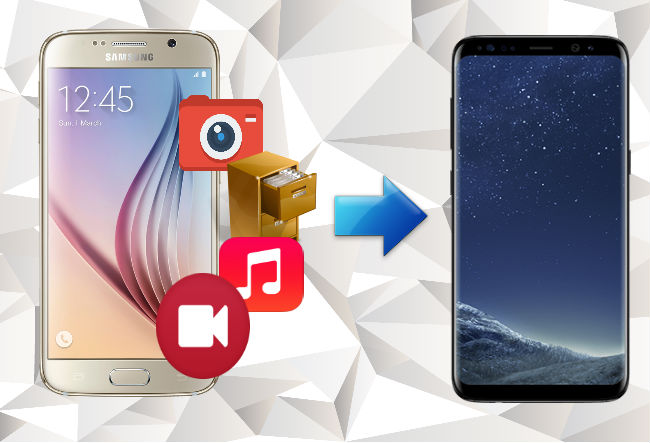 When you haven't changed your phone for a long time, you tend to have a lot of files stored in it. So, when you have your new phone, you need to transfer data from old phone to new phone. However, phones don't have a default app for transferring data. With that, you will need a third party tool in order for you to transfer your files with great ease. In the old time, it is so hard to transfer files from one phone to another. However, in this modern tech time we have, apps for transferring files are available online. Here are the apps that you can use.
Top Apps to Transfer Data to New Phone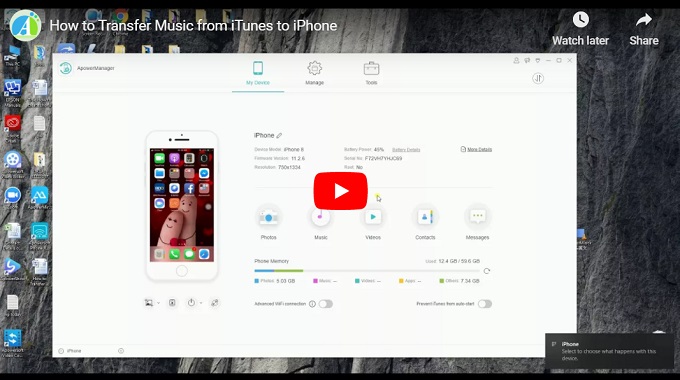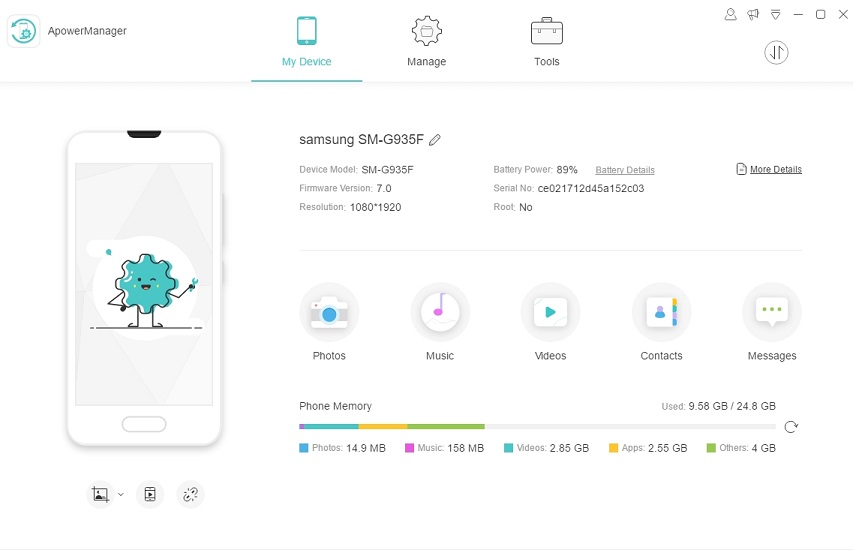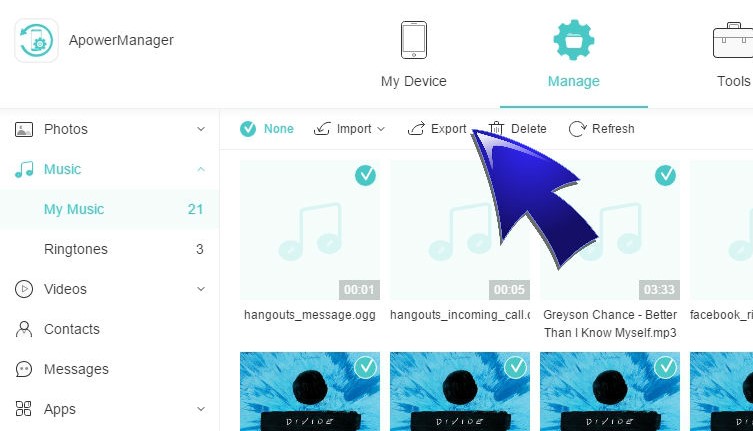 ApowerManager is an app which can help you in managing your phone files on the computer. You can delete, import and export files like videos, photos, music, doc and other files. In fact, it is compatible with Mac, Windows, Android and iOS devices. Aside from that, you can also install and uninstall apps using your computer. You can also use it to backup your phone files. With these functions, you can easily transfer phone data to the new phone. Here is how this amazing tool works.
Download the app on your phone and on your PC.
Connect your old phone to the computer via USB cable. Actually, you can also connect via WiFi.

Once connected, you'll see that your files are arranged respectively. Just browse through tabs and then check your files and click the "export" button. The files will then be saved on your PC.

Now connect your new phone following the same procedure. You can connect two phones simultaneously via WiFi connection.
Below each tab (photos, music, videos, etc.) click the "Import" button and choose the files you exported a while back. Files will now be saved on your phone.
Way Two: ApowerTrans
In case you don't feel like using your computer in transferring your phone files, you can just use ApowerTrans. This app works like how BlueTooth works. However, this one works way faster. It can transfer data to the new phone such as photos, videos, music documents and more from phone to phone directly. It is also compatible with both iOS and Android devices. Here is how you can utilize it.
Download the app on your both phones and then launch it.

On your old phone, click the dock-like icon and wait for it to scan for an available connection. Click on the other phone's avatar and confirm the connection on the other phone.

Once connected, check the files that you want to transfer and then click the "Send" button. The files will then be easily transferred to the new device.
Way Three: ShareIt
ShareIt works the same as ApowerTrans. It can also transfer files from one phone to another with great ease. It works with both Android and iOS devices. You also don't need a computer when you use this. However, a WiFi connection is needed. See the steps below to use this app.
Download and launch the app on both phones.

On your old device, click "Send" and then choose all the files that you want to send and click "Next."

The app will search for available ShareIt connection. Click "Receive" on your new phone and the files will then be transferred.
Conclusion:
Those are the helpful tools that you can use to transfer files from phone to phone. All these three are helpful and very easy to use. However, all of them have their own uniqueness. If you have an available WiFi connection and you don't feel like using the computer, you can use ApowerTrans and ShareIt. However, if you want an app that is jump-packed with helpful features and an app that can work even without an internet connection, you can go with ApowerManager.