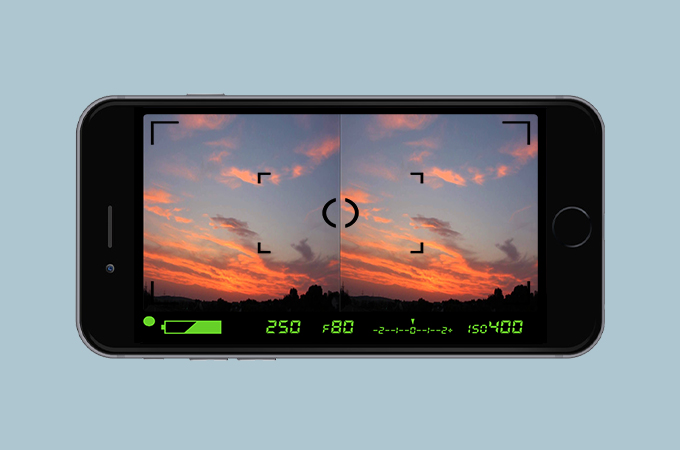 Time-lapse video is a passage of fast playback and slow processes that are not observable to the eye. It is also a fun way to tell stories that are good in marketing. With that, potential clients easily grab their attention through social media feeds. On that note, we listed helpful time-lapse video editors that can be used on all devices.
How to Make Time-Lapse Video on Your Different Devices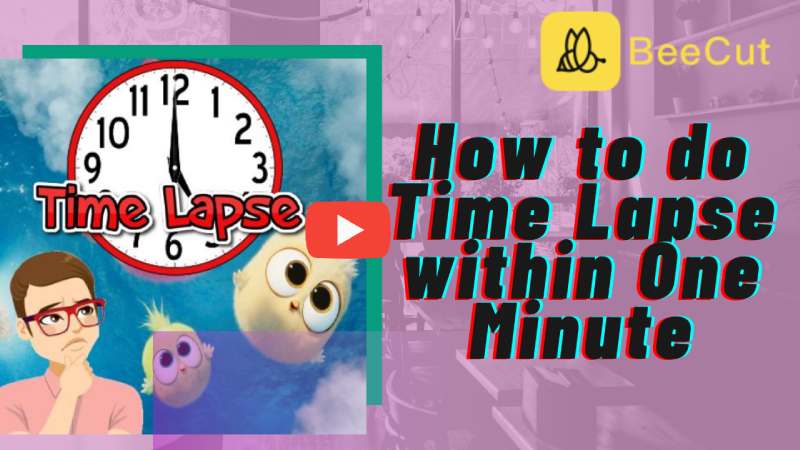 Best Time-Lapse Video Editor for iPhone
Via Hyperlapse
Hyperlapse allows you to create an amazing video time-lapse while you are walking, jumping, running falling, and so on. With it, users can speed up the video for up to 12 times. It supports cinematic quality with automatic stabilization so that you can view them on all devices. Moreover, user can easily share their video anytime and anywhere on their social media accounts such as Facebook and Instagram. To further have an idea on how to make a time-lapse video with this app, see the steps below.
Get the app from the App Store.
After the installation, open the app.
To start the recording video, simply hit the "Record" icon.

When you are done recording, hit the "Stop" icon then choose the desired speed for the video.

Lastly, tap the "check" icon to save the video.
Via Timelapse
Another solution for iPhone users is TimeLapse. This is a professional way of creating and editing timelapse sequences on your iPhone. By using this app, users can record 4k video with high-quality resolution. Furthermore, it comes with a powerful filter that includes brightness, contrast, exposure, vibrance, gamma, and so on. Follow this step-by-step procedure to create a time-lapse video using this app.
On your iPhone, install the app from the App Store.
Next, launch the app. Then, tap "Create TimeLapse Movie".

From here, tap "Frame and Start". Set up the camera and tap the "Start" button to start shooting the video.

Once done, hit "Stop" to save the video.
Best Time-Lapse Video Editor for Android
Via Framelapse
If you are an Android user, do not worry, Framelapse got your back. Users can capture video clips effortlessly with its simple and fast user interface. This app allows you to set frame interval, video duration, video resolution, speed value, and so on. In addition to that, it supports front and back camera instant playback, self-time, and a lot more. Also, it has no rendering time wherein after the recording process, the video will automatically appear in the gallery. See the steps below to reveal how to make time-lapse from the video.
On your Android device, install the app from Google Play.
When the application is installed, open it.
Next, tap the "Record" button and start recording your video.

Once all set, simply tap the "Stop" button to finish the recording.

The recorded video will be saved on your phone's gallery.
Via Microsoft Hyperlapse Mobile
Microsoft Hyperlapse Mobile is an alternative app for Android users that can help them make video with time-lapse. This app comes with a simple interface wherein users can quickly shoot smooth and stable videos. Aside from capturing video using your phone's camera, this application also allows you to import videos from your device. Below are the steps you can follow on how this time-lapse video maker works.
Get the app from Google Play.
Launch the app after the installation.
Then, tap the "Record" button.

Once you are done, tap the "Stop" button then hit "Check" mark to save the recorder video on your device.
Best Time-Lapse Video Editor for Windows
Via BeeCut
If you want a professional yet easy to use video editor for time-lapse, use BeeCut. This one-stop solution for creating and editing videos. With its adjust speed function, users can make time-lapse videos without any hassle. Moreover, this software comes with powerful and advanced video editing functions such as color correction, background color, rotate, reverse, blur, merge, and a lot more. In addition to that, users can beautify their video by adding audio, text, filters, overlays, transitions, elements, and many more. To have a further understanding of how this software operates, see the full guide below.
Download and install the software.
After the installation, launch it and choose aspect ratio.

Then, import the file from your computer by clicking the "Import" button then "Import File". Once the file is added, click the "+" icon on the file to add it to the video track.

After that, double click the video to show the editing function. Or, click the video and hit "Edit" icon at the upper part of the timeline view. Then, adjust the speed of the video depending on your liking.

When you are done, hit "Export" button to save the video.
Conclusion
The above-mentioned tools can surely help you make a time-lapse video with no trouble. If you are an iPhone user, you can use Hyperlapse and TimeLapse while use Framelapse Microsoft Hyperlapse Mobile for Andriod users. On the other hand, BeeCut is the best choice if you are looking not only a time-lapse video editor but also a video editor that has everything you need in a video editor.