Owned by a Swedish company and launched in October 2008, Spotify has gained much popularity around the web because it provides free music streaming experience from major record companies and artists. Currently, it has 20 million users and still growing. Although it supports a wide variety of media devices from iPhone to android smartphones, Spotify is not a 100% free music streaming application. There are limitations that force users to look for apps similar to Spotify.
Good quality music, tons of audio selections, cool interface, popular songs and ability to download contents straight to your phone, these are just some of the good aspects of Spotify. But in every app, there are loopholes you need to bear in mind such as:
Offline listening is not available for free users.
You are only given certain hours per day to stream music.
Spotify is very geographically limited. It is not available even in some major countries.
Tons of ads can block your way when listening or browsing music.
To lift all these limitations, you need to be a premium user which means monthly subscription from the company. Or, just search for some Spotify similar music services.
Great Spotify Alternative Sites and Services
There are really good and equally supreme services that functions just like Spotify. Check them out after the jump.
Grooveshark
Being the twin brother of Spotify, Grooveshark works just like the latter but instead of listening to company uploaded music, you'll get user shared audios. Before they had an exclusive iOS and Android app but due to copyright issues, both were taken down by respective market places. Yet, this free and absolutely packed audio streaming app is still kicking. You can stream literally millions of contents by visiting their website.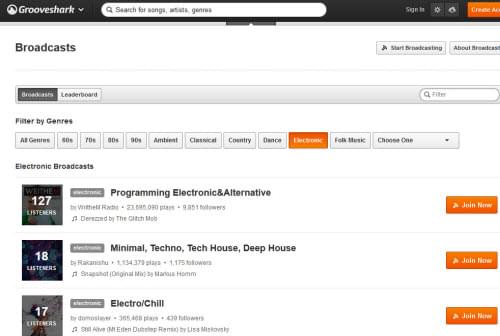 Deezer
Having a professionally polished interface and dedicated smartphone app, Deezer standouts when talking about alternatives to Spotify. You can sign-in using your Email, Facebook or Google account which is very convenient and straightforward. Deezer houses 30 million songs that you can listen for free. You can equally create your own playlist, sort audio by artist, customize your playlist, or share your favorite songs to social networking sites. Deezer currently has 15 million members and still growing.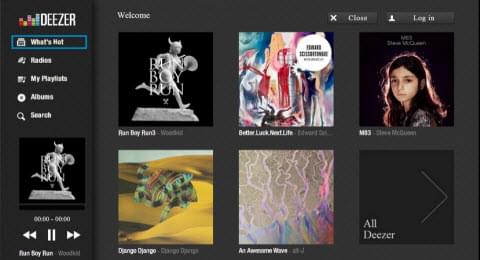 We7
Services like Spotify are sprouting like mushrooms in the wild, one of which is called We7. It offers both free and paid services but unlike Spotify, you can listen to free music contents all day long. Also, ads are very much limited meaning pop-outs and banners are not coming in literally every second. But just like Spotify, We7 is geographically bounded. It is not available for users from many countries especially those in Asia and Africa.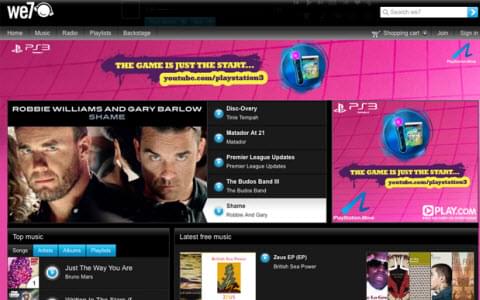 Myspace Music
When thinking about social networks, Myspace usually comes in mind, but not this time around. Myspace has evolved from a social site to a music streaming website. You can stream contents, listen to radios, share audios, create playlist, and more. Good looking interface and millions of songs are available. But just like the others, Myspace music is not accessible to all countries while downloading the app will only give you location errors.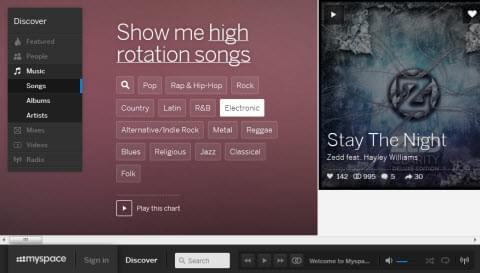 Sony Music Unlimited
With the big hit of music streaming websites, Sony Music opted to create their own. Very brilliant interface, easy selection of music, visually enticing player and other advanced services are being offered at its best. But here we go again, Sony Music is not available on all countries and you need to create an account for you to be able to access pretty much limited Sony-based tracks. But if Sony music runs well on your location, good thing because you can enjoy exclusive free contents.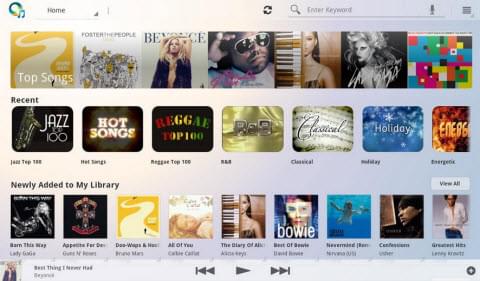 Last.fm
Last.fm is another popular Spotify alternative which is loved by numerous users. It is available in 190 countries and there are over 7 million tracks to choose from. Lasf.fm has over 40 million members and users can create their own music playlists as easy as counting 1-2-3. The AudioScrobbler feature that makes music recommendation is also awesome. The interface is similarly nice with specific details that help a lot such as current numbers of listeners on a certain track, musical events with possible attendees, trending artists and more.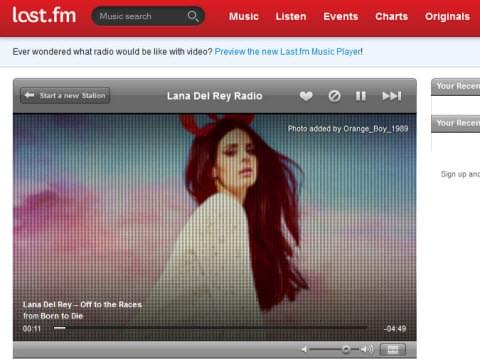 There are tons of music services like Spotify that you can choose from, but there's only a few that function in best ways. We7 and Sony Music might have been good if they are widely available for global users same as with Myspace. Yet, certain music sites such as Deezer and Last.fm can equally rival Spotify if not better than the latter. Then you have Grooveshark which is a community based site if you really need millions of music contents. Whatever your choice is, bear in mind that enjoying good music shouldn't be limited with premium services, there are great free alternatives.
Helpful Knowledge: Free Way to Record Music from Spotify and Alternatives
After reading the music services review, you will find you are only allowed to save the songs for offline listening when getting a premium account. What if you wish to save favorite songs free? Luckily, you can take advantage of Apowersoft Free Online Recorder – a free tool which enables you to record music from Spotify and its similar apps. Just take several steps to record music:
Open audio recorder webpage on Apowersoft, click "Start Recording" button.
Enable Java to run. On the recorder's interface, choose "System Sound" under the "Audio Input".
Play the music. Press "Record" on free audio recorder.
Press "Stop" once done.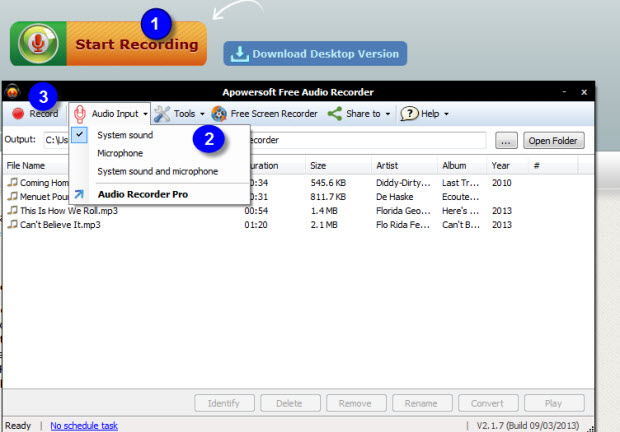 The recorder is quick and efficient as you see. Except recording online music, it also supports to record radio, voice chat, podcast and all the sound from your computer.