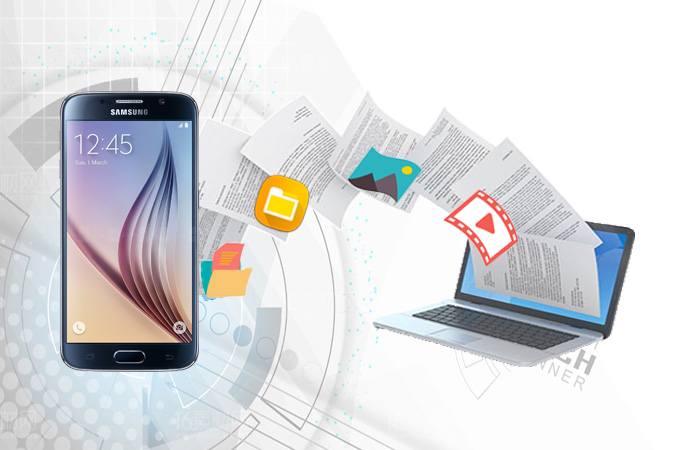 Among all the smartphones, Android is the pioneer in the market and turns out to be the largest mobile operating system used worldwide. Most special Samsung handsets, this Korean smartphone giant has a huge share on the Android ecosystem. For many Android users, managing files on your Android gadget or transferring them to PC are indeed important. Thus, looking for the best Samsung PC Suite is undeniably crucial. But with tons of applications as well as programs openly available on the market, which one is the best? Check out these recommended mobile suites below.
Top 3 Samsung Galaxy PC Suites
1. ApowerManager
The ApowerManager might not look like a Samsung mobile PC Suite at first but this application is capable of doing just about anything that a Samsung Suite can do with value added bonus. It can transfer files from phone to PC and vice versa. It works on both iOS and Android devices. It can manage multimedia contents, create data backups and also restore files from previously made backups. Start to try by clicking download link below!
Here is the video demo for how to use ApowerManager: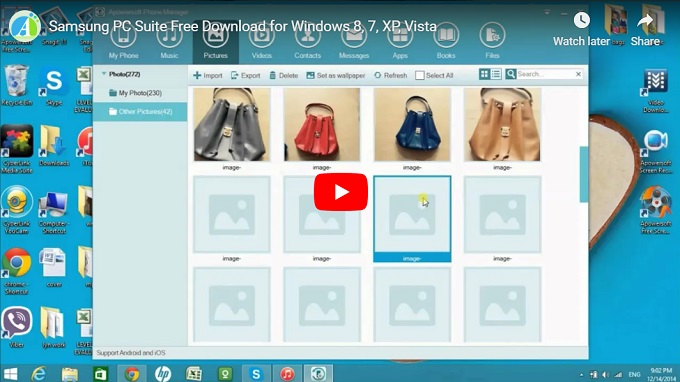 Additionally, the ApowerManager can project mobile screen to PC in real time as well as take mobile screenshot directly on PC. On top of these wonderful features, this phone management software comes absolutely free.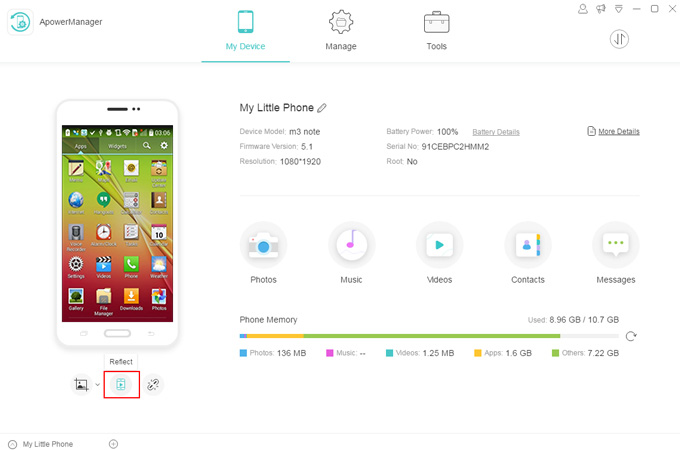 2. Samsung Kies
Made by Samsung Mobile to answer the needs of their growing consumers, the Samsung Kies is a free application capable of transferring data from phone to PC and vice versa. Also, it can perform data backup, data restoration, device firmware upgrades and operating system updates. The Samsung Kies can equally manage multimedia contents such as audios, photos and videos. What's great about this tool is that Android fans can use it to purchase additional device features commonly offered by third party apps.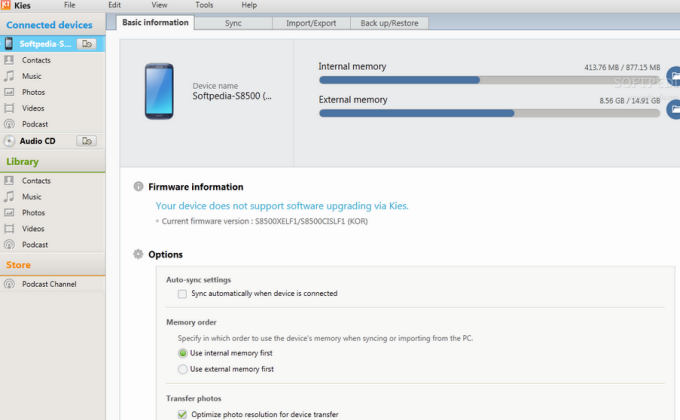 3. MOBILedit
Another great Samsung PC Suite is the MOBILedit. Just like the previously mentioned tools, this program can transfer data contents such as contacts, pictures, videos, music, documents, files and all others. It can also create data backup and do file restoration. With MOBILedit, you can remove duplicate contacts. It also allows you to transfer data to the cloud, directly print contacts and messages, and send SMS straight on computer. You can create personalized ringtones and wirelessly transfer files.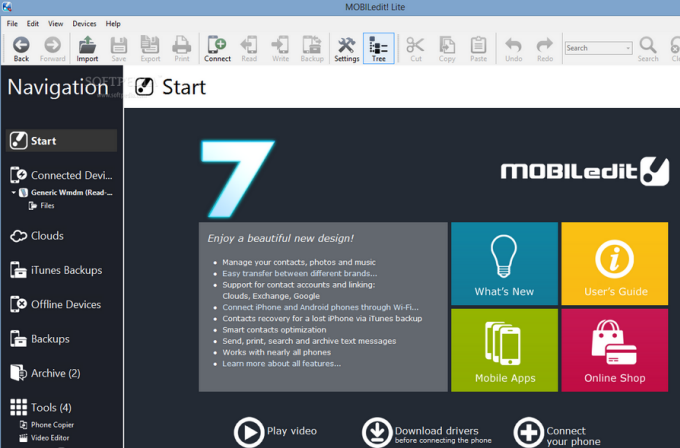 Comparisons of the 3 Programs
All of the three tools mentioned above indeed work efficiently for managing data on Samsung handsets, but how do they perform against each other? Which one among them deserves taking a place on your computer? What are the files they support? What are their system requirements? Discover more about them after the jump.
ApowerManager
Samsung Kies
MOBILedit
System Requirements
Compatible to all versions of Windows
Windows XP (SP3), Vista, 7 and 8
Compatible to Windows XP, 2003, Vista, 7 and 8
Supported Phones
iOS and Android handsets
Exclusive to Samsung handsets
Apple, Blackberry, Windows, Android, Symbian, Bada and Android OS
File Size (PC and Mobile)
PC: 17.0MB
Mobile: 650k
PC: 40.5MB
Mobile: N/A
PC: 30.9MB
Mobile: 153k
Presence of Ads
None
None
Yes for Trial
Version
Free/Pro
Free
Trial/Paid
From the above data, the ApowerManager seems to be a great contender since it can support all versions of Windows. This only means that if you are in need of a Samsung PC Suite for Windows 8.1, you don't need to be afraid of system compatibility. It will definitely work well on your Windows 8, XP, Vista, etc. Also, it doesn't have those pesky ads. With regards to PC installation file size, all programs are almost the same with 17-40MB file size. Alternatively, please bear in mind that the Samsung Kies mobile version is now replaced by the manufacturer with the newer Samsung Switch.
| | ApowerManager | Samsung Kies | MOBILedit |
| --- | --- | --- | --- |
| QR Code Scanner | | | |
| Phone Cleaner | | | |
| App Manager | | | |
| Operation | Fast | Average | Average |
Sure that Samsung Kies is a 100% free download PC Suite but it obviously lack useful features such as the scanner and application manager. With ApowerManager, you can use this tool to scan a QR code on the program interface to connect your mobile to PC. But what makes the aforementioned program different amongst all is that it can make connection super-fast. It's a pity that these three tools don't have a cleaning feature for removing unwanted junks.
| | ApowerManager | Samsung Kies | MOBILedit |
| --- | --- | --- | --- |
| Supported Contents | Documents, pictures, music, videos, applications, contacts, messages, books, etc | Contacts, music, photos, videos, podcast | Documents, pictures, videos, music, applications, contacts, messages |
| Screenshot/Screen Mirroring | Both supported | | Screenshot Only |
| Data Backup | | | |
| File Restoration | | | |
If you are looking for an efficient and free download PC Suite for Samsung, you'd better check out the ApowerManager. Because based from the above results, this program has the most comprehensive functionalities. Samsung Kies doesn't enable you to screenshot, mirror mobile screen and you can only do screenshots with MOBILedit. But with ApowerManager, you can do both using the same software.
| | ApowerManager | Samsung Kies | MOBILedit |
| --- | --- | --- | --- |
| Connection Options | USB, Wi-Fi and QR code scan | USB and Wi-Fi | USB, Bluetooth, IrDA and Wi-Fi |
| Connecting Speed | Good | Average | Average |
ApowerManager offers a diverse way to connect your mobile phone; you can connect via USB, Wi-Fi and QR Scan. MOBILedit offers almost the same functionality but connection is by USB, Bluetooth, IrDA and Wi-Fi. The Samsung Kies although made by the manufacturer to serve as Samsung Galaxy PC Suite, it has the least options when it comes to connecting mobile phone.
Conclusion:
| | ApowerManager | Samsung Kies | MOBILedit |
| --- | --- | --- | --- |
| Results | No.1 | No.2 | No.3 |
Generally, there are many Samsung mobile PC Suite for Windows 7 or Windows Vista but the three programs mentioned above are the most popular ones. Yet when it comes to efficiency, convenience, features, functionalities and installation requirements, the ApowerManager clearly wins it all. It not only covers the functions of the other two but also goes advance with extreme features. This software can manage all your files, create backups, do restoration, transfer contents, and many more with such ease and comfort.