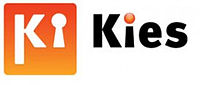 About Samsung Kies
With the increased use of mobile devices and a huge dependence on digital data, the need for backup is huge. Samsung is fast taking the centre stage as the most preferred brand in the mobile world. Taking all these dynamics in consideration, the company developed Key Intuitive Easy System which is abbreviated as Kies. This enables you to:
Get backup and restore data
Transfer or sync data wirelessly
Get the latest upgrades, buy applications online
Sync contacts with Outlook, Google, Yahoo
Sync contents between mobile device and your PC
Manage multimedia files except .avi files
What's particularly interesting is that it is free software that enables you to communicate between Windows and Macintosh operating systems. You can use your Mac or PC to restore from Samsung Kies backup.
Traditionally, most people connect phone to Kies using USB cable. However you can now create a wireless connection between Samsung device and and any Windows or Mac computer using Kies. But it requires a WiFi network.
How to restore Kies backup file?
In terms of managing your data, there can be two primary approaches for Samsung Kies backup and restore:
Approach 1: Via Samsung Kies
For this you have to install and launch the program on your computer. After that you can connect your Samsung phone to the computer using a USB cable and click "Back up/Restore" on top of the window. Select the data that you need to take backup and monitor the progress in a small window below. Once the backup is over, just click on the "Complete" button. Once backup is done, you may also wonder how to retrieve data from Kies backup in future. In case, you plan to restore data, you need to select "Restore data" instead of "Data backup" to restore data from Kies backup.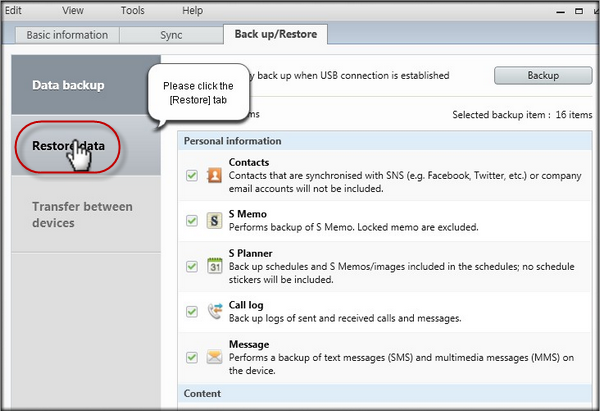 As you can see, it is very easy to use Samsung Kies to backup or restore data on your smartphone, but many users complain they have problems while using it. If you also have issues, you can try to use the Phone Transfer software instead.
Approach 2: Use Phone transfer
There're times you might change your phone or shift device. At those moments, Samsung Kies helps you to retrieve data from backup or transfer data from one mobile device to another. The wondered device to make all of this happen very quickly is called "Apowersoft Phone Transfer". It is safe, risk-free and there is no loss of quality while transferring from one to another. All you need to do is just connect your devices to PC, choose files that you need to copy, transfer and start with it. You can easily transfer data between Android, iOS and Nokia Symbian.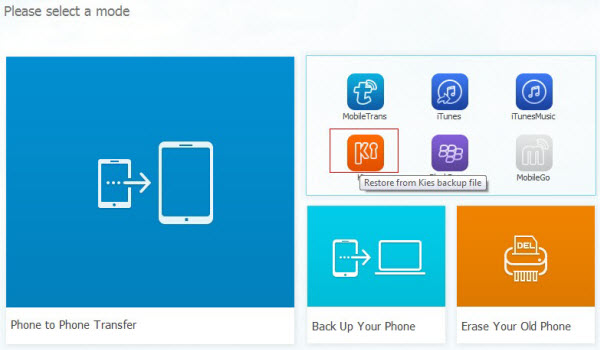 Samsung Kies: Key Problems
However using Kies to restore data is not completely all cakewalk. You might face some or all of these problems while restoring data. Here is a quick recap and some practical solutions:
Incompatible file formats: When you take a backup, it offers to include everything. However, much to anyone's dismay it offers to restore less than half of the contents. It does not let you restore data in the formats of scl, spb, sls, sme, ssh, ssc, swp and the like. Some users have tried using an older version of Kies. However it is not a fool proof method to completely restore Samsung device data using Kies. Using Phone Transfer is a much safe bet.
The proper Kies version: Another key problem commonly faced by users is determining the right version suitable for your Samsung phone. In the absence of the appropriate version, restoring data can at times be very challenging. "Apowersoft Phone Transfer" completely eradicates the need for such complicated study, just finish some clicks.
Compatibility with firmware: Here again it is Phone Transfer comes across as a hugely convenient and time saving methodology with a far greater success rate of taking backup as well as restoring data.
In our view, if you hope to restore from Samsung Kies backup, be prepared to recover less than half of what you exactly thought was saved. Going for Apowersoft Phone Transfer could be both time and cost effective.