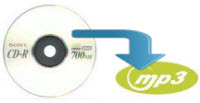 Several years ago, CDs were commonly used to listen to music. They are played on DVD players at home, as well as portable ones. With the advancement of technology, digital music has become popular. Songs are downloaded and saved on mp3 players, mobile phones, iPod and similar devices. You may also be using these new methods now when listening to music. But what should you do with your favorite songs on your old CDs? You can rip CD to mp3 so you can save them on your mobile phone or mp3 player and listen to the songs anytime, anywhere.
There are various methods on how to do this. We will be discussing three ways on how to rip CD so you can save the songs on your device. These include Apowersoft Free Audio Recorder, Streaming Audio Recorder and Windows Media Player. We will talk about them one by one to learn about their features.
Simple Ways to Rip CDs to MP3
Way 1: Apowersoft Free Audio Recorder
The first method that we will discuss is Apowersoft Free Audio Recorder. It is compatible with popular operating systems and browsers so you should not have problems using it. Use this application to record music on your CD. It will automatically make the songs into separate files upon detecting silence between them, which you can adjust on the tools menu then options.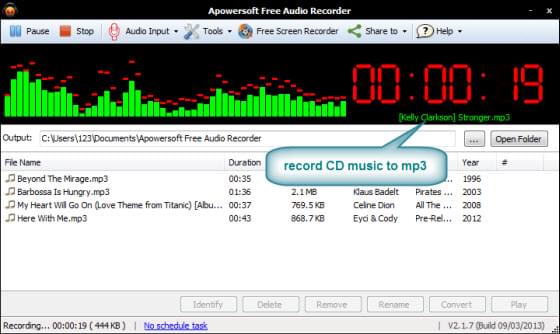 The quality of recorded audio is excellent so you should enjoy listening to the songs on your device or mp3 player afterwards. It also does not have any limit on the length of music to record. The only drawbacks are it's time consuming as the CD needs to be played from the beginning to the end.
Way 2: Streaming Audio Recorder
Let's get to know the next CD to mp3 ripper – Streaming Audio Recorder. This requires installation and it comes with a cost but it offers more convenient option on ripping CD. It is also compatible with both Windows and Mac so you can use it whichever OS you are using.
There are two ways on how to get music from CD using this application. One way is using its CD Ripper feature and the other way is recording CD by playing it, just like the process with Apowersoft Free Audio Recorder. You may want to use the CD Ripper feature as this is faster and easier. Here's how.
Launch Streaming Audio Recorder.
Insert CD on the CD-ROM drive.
Click Tools on the application, select CD Ripper item.
Choose the CD drive from the drop down.
Check all files if you wish to save them all or check specific files that you wish to rip.
Select Rip Checked Track and begin to rip audio CD to mp3.
After the process is complete, you may right click on the files and select Add to iTunes to easily transfer them to you iPod. You may also access them on the folder where they are saved and copy them to your device or mp3 player.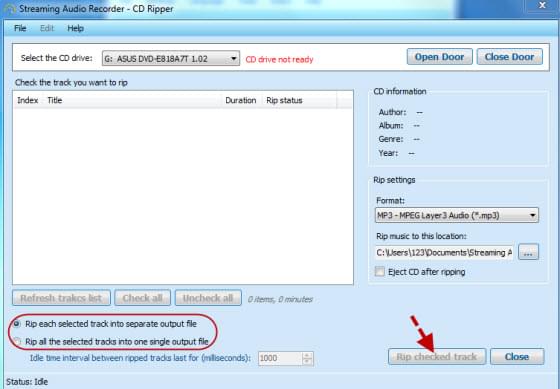 Way 3: Windows Media Player
The last application that we will talk about is Windows Media Player. This is not just a program used for playing various media files such as video, audio and images. It can also be used to rip CD to mp3. You can change the rip settings to your preference before starting the process by clicking the tools menu then options. There you can change the location where the ripped files are saved, the format, copy protection, ripping CD automatically and the audio quality. Once ready, you can insert the CD and click Rip CD. Select the files you wish to rip, click the Start Rip option and wait for it to finish.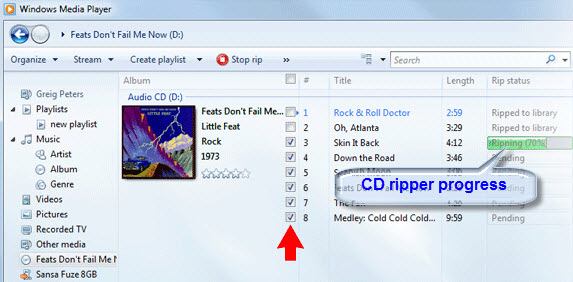 It's time to rip CDs and enlarge your digital music library, hope the above information helps.