Setting up a password to your iPhone 6 or any other device is significant because this allows all the files (important and not so important) to be secured. The password should only be remembered by the phone's owner to attain a sure security of the iPhone. However, there are instances wherein users forget about their password and even the owner himself cannot open the device. If that's the case, it is pretty obvious that the owner has a problem to be solved- how to reset iPhone password to access the device again. In addition to that, there are also iPhone users who do not know how to change their password even if they know the original one.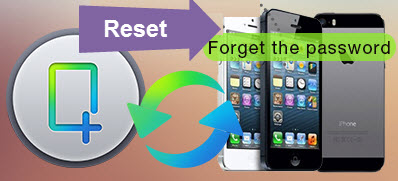 Since these two are common problem to users, this article shows some ways to help users solve this simple problem.
Changing Remembered iPhone Password
In changing iPhone 6 password, it is very easy if you already know your current password. It will be done in the "Settings" of the phone. If you are person who always looks into the phone's settings, then you already know what this article is trying to say. However, if you are just a person who is not so techy, just follow the steps below to reset iPhone passcode.
Go to "Settings", tap on "Touch ID & Passcode"
Tap on "Change Passcode", and enter the old passcode.
Enter the new passcode you desire.
Re-enter the new passcode and you're done.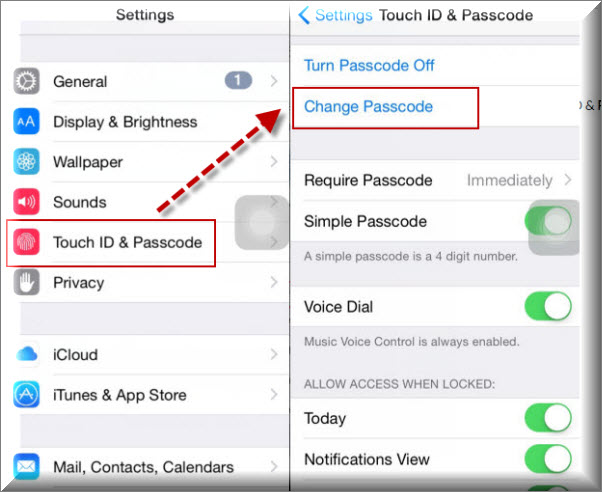 How to reset iPhone Password (Unremembered)
In case you forgot the password of the iPhone 6, there are still various ways to reset its passcode. However, one thing is for sure- it will be restored. In the event that you do not want to have it restored, it is also possible. However, you have to consider the fact that all data of your iPhone 6 will be deleted.
Method 1: Resetting password using iTunes
You can easily reset iPhone 6 password through iTunes as long as you have it synched with it. Through the help of iTunes, you can restore the phone from its last backup and the passcode will also be removed. All the data of you iPhone 6 will retain. To do this method, review the steps that follow.
Connect the device in the computer using a USB cable.
Launch iTunes and click on the "Device" icon.
You'll see "Restore iPhone" tab. Click it so that the device will be restored. The password will then be erased but not the data backed up in iTunes.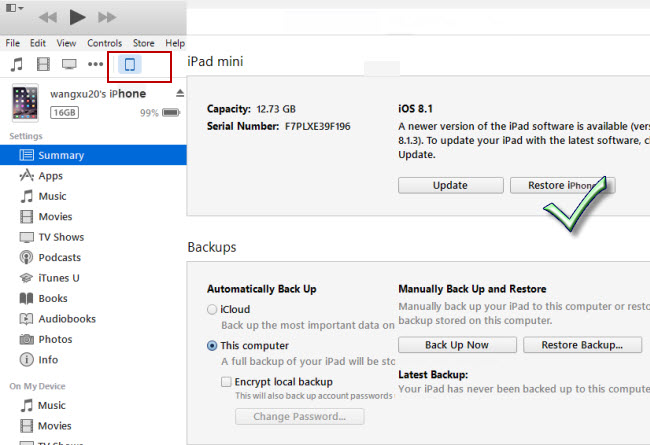 Method 2: Resetting iPhone password using iCloud
This method is applicable in case you have enable the "Find My iPhone" in your device. Just like the first method, it will help users to delete the password while retaining the files from the iCloud backup. See the steps below to know how to reset the iPhone's password using this method.
Visit iCloud page and log in using your Apple ID (using your computer).
After logging in, click on "Find My iPhone" and click on "All Devices".
Select your iPhone from the list and then click on "Erase iPhone". The iPhone will then be deleted as well as the passcode.
Data that are backed up in iCloud will be saved on your device by using the "Setup Assistant" of the iPhone.
Method 3: Use recovery mode to reset iPhone password
In case you did not sync your iPhone 6 to iTunes or iCloud, the best way to do is to use the recovery mode. This method allows an iPhone password reset but it will also delete all the files in the device. The iPhone 6 will then look as if it's brand new.
Turn off iPhone, then press and hold the home button.
Connect the device in iTunes and have your phone turn on.
Continue holding the Home button until the "Connect to iTunes" appears on the screen.
In iTunes, click on "Restore iPhone" and your device will be restored to factory defaults.
Those are the best ways to easily reset iPhone password. You can choose any of those methods as all of them are proven safe. In addition, have your files backed up on iTunes and iCloud now while you still remember your password. In case you have it forgotten, you will be able to restore your important files.
Additional Tips To Manage iPhone
Apart from using iPhone and iCloud to manage iPhone or any iOS device, Apowersoft Phone Manager is also a great choice. It is an unpaid and virus-free tool. This can help users in organizing and managing files of the iPhone including music, videos, photos, messages, contacts and more. You can import, export and delete files using this. Additionally, changing the wallpaper, tone settings and even installing and uninstalling of apps can also be done.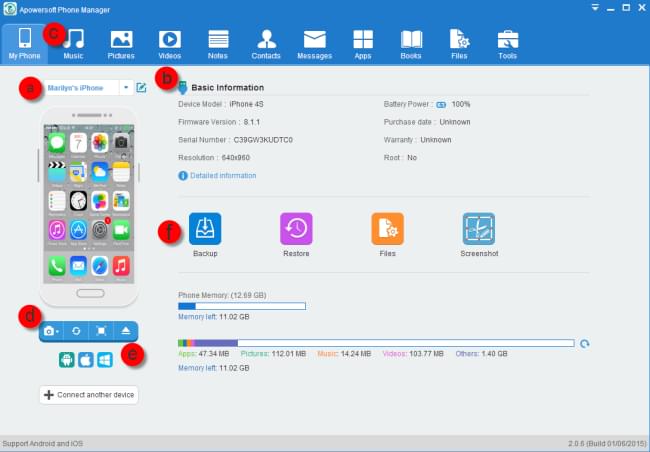 Click the download button below to try this amazing application.