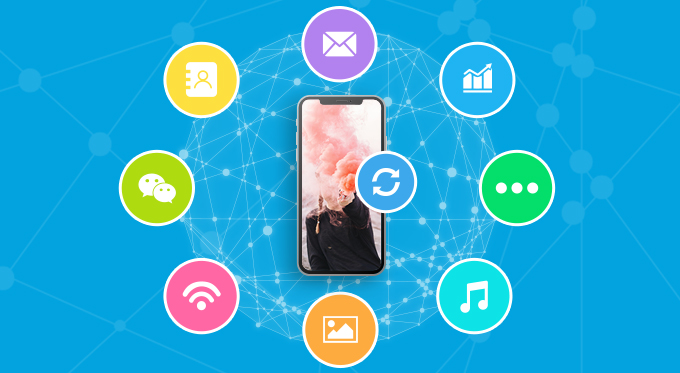 Apple iPhone today is almost a necessity in which everyone gets to be with the society. With easy messaging, photo capturing, game apps, and a lot of other useful stuff that we may need, Apple iPhone probably is the best designed mobile phone. We probably enjoy all the features an Apple iPhone provides us especially the SMS feature. Important messages are sent every day from iPhones to iPhones and sometimes these important messages somehow gets deleted and in need of recovery, and so we provide you the answers to your question "How to recover deleted SMS from iPhone".
Two easy solutions to recover SMS from Apple iPhone: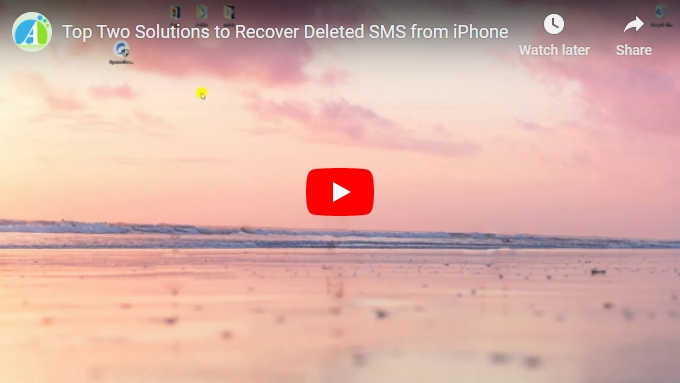 Method one: Recover text messages from iPhone with iTunes
If you have iTunes installed on your iPhone, then you probably have a high chance to recover your lost messages and other data as well. The only issue here is you need to first use the backup feature of iTunes before you can recover iPhone text messages.
Here are the few simple steps to back up your SMS:
Connect iOS device with your iTunes
Go to "File" – "Devices" – "Backup Now"
Before going forward, check if the backup finished successfully by opening iTunes preferences and selecting the Devices Tab. From there, you should see the name of the device with its time of back up. By then you can now recover iPhone deleted SMS with few easy steps.
Here are the few simple steps to recover your text messages.
Click the "iPhone" word on the upper right corner of the table and should show you a new table
Select the "Summary" Tab
Click "Restore Backup" on the lower part of the new table shown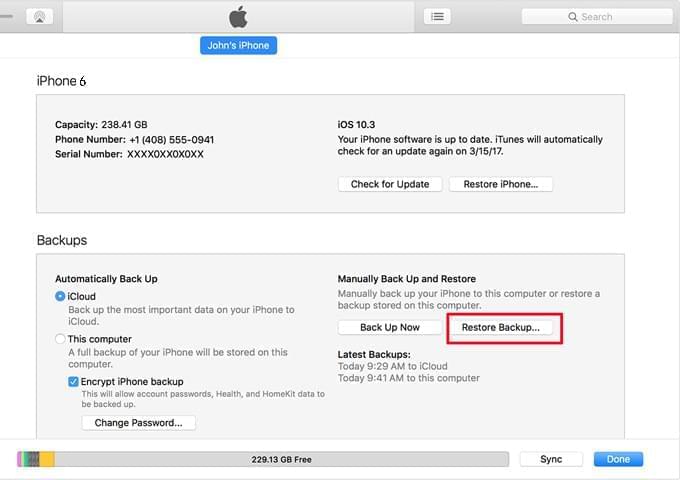 Method Two: Recover Deleted SMS from iPhone with ApowerRescue
ApowerRescue is a risk-free, highly effective and easy-to-use iPhone file recovery tool. As its name implies, it can be used as an iPhone SMS Recovery to recover your lost text messages from iPhone. Also it is capable of recovering other types of files from iPhone, iPad and iPod Touch. By using it, you can also recover deleted SMS from your iPhone and much easier. It enables you to retrieve many types of lost data from a series of iPhones without even having an iTunes backup. Hence you can use it to recover SMS from iPhone without any effort. And also it is completely compatible with other Apple devices. You can also preview your lost messages with a preview function before recovering your iPhone text messages. Another good thing about ApowerRescue is you can also retrieve all backed up data from your iTunes.
Recover Your SMS from iPhone Directly
ApowerRescue supports recovering your lost SMS directly from your iPhone without any backup whatsoever.
Open ApowerRescue then connect the iOS device to the PC using a lightning cable.
Select messages files you wish to recover and click "Start scan" for the tool to analyze the data.
Check on the files then click "Recover to computer".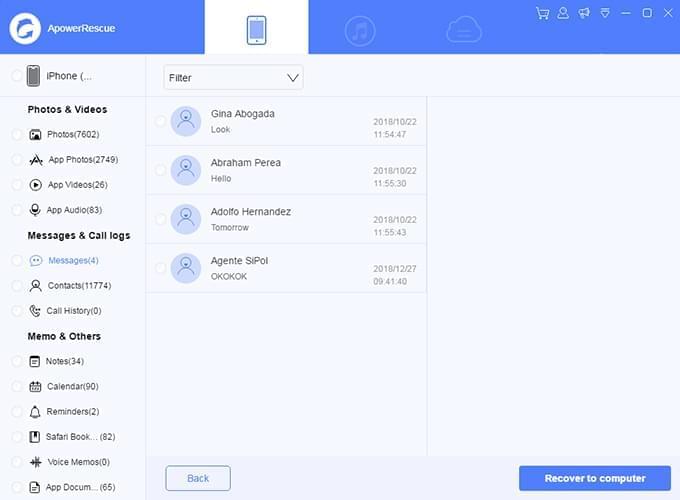 Retrieve the Lost SMS from iTunes Backup
iPhone Data Recovery will gather your lost SMS from a previous backup action from your iTunes.
Open ApowerRescue then go to "iTunes" mode.
Wait a moment for ApowerRescue to detect the iTunes backups on your computer.
Check on the files then click "Recover to computer".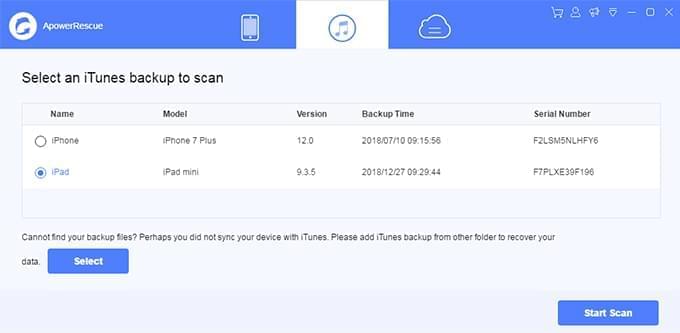 Conclusion
Using iTunes as your lost data recovery is all good and well but with the backup feature, it kind of lost its appeal as recovering lost SMS from your iPhone because honestly, we don't usually prepare for such incident. ApowerRescue on the other hand, we get to recover deleted SMS from iPhone without having to back up our data. Although, they are both easy to use, do recover our lost files, and are compatible with most of Apple's product, we still can't change the fact that we don't back up our files that often making ApoerRescue the ultimate SMS recovery for iPhones.