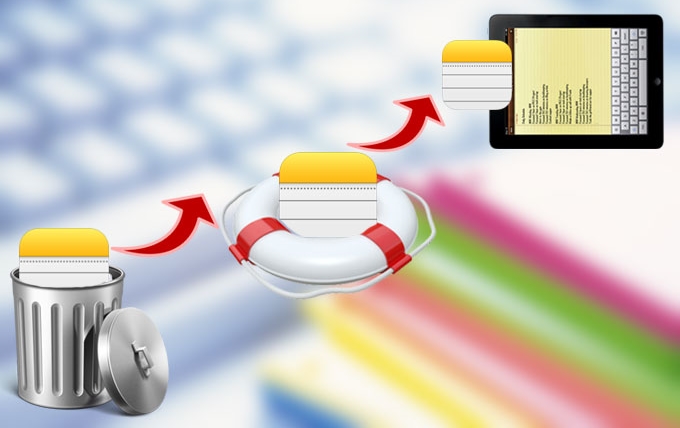 I attended a three day seminar and took note of some important matters on my iPad. I needed them for the report that I will be sending to my boss. But for some reason, everything I've saved on the Notes app is missing. I have no idea what happened but I really need to get them back ASAP. Please give me some recommendations on how to recover deleted notes on iPad.
Having important notes on your iPad deleted can be frustrating. This is why it is important to make it a habit to keep a backup copy of your files so you can use that in case the original data is lost. But if you weren't able to create a backup of your files, don't fret because you can still recover lost iPad notes.
2 ways to Recover Deleted Note from iPad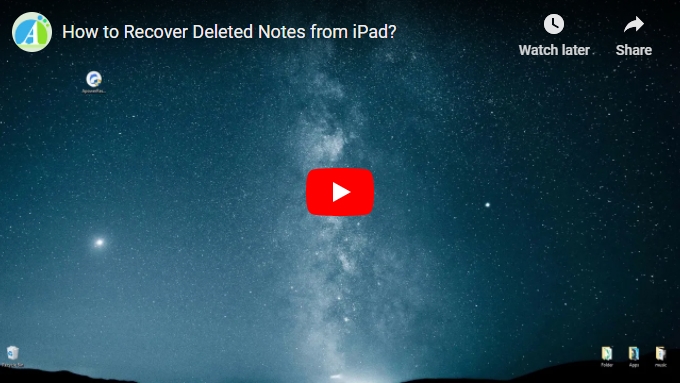 There are two ways on how to restore your notes. One is by restoring them from backup using iTunes and the other method is by using software called ApowerRescue. The latter is used for recovering notes without backup, though it also has the option to recover backup from iTunes.
Method 1: Recover from iTunes Backup
Let's first talk about the usual way of restoring notes or any other files on iPad. This is recovering files from a backup through iTunes. As you know, you can sync the content of your iOS device to your computer with the use of iTunes. In case you lost any important data on your iPad, you can recover them through the backup you created. If you were able to backup the notes you need, recover deleted note from iPad by connecting your device to your computer to restore them. Launch "iTunes", go to "Summary", and you can click "Restore Backup" to recover all the data from iTunes.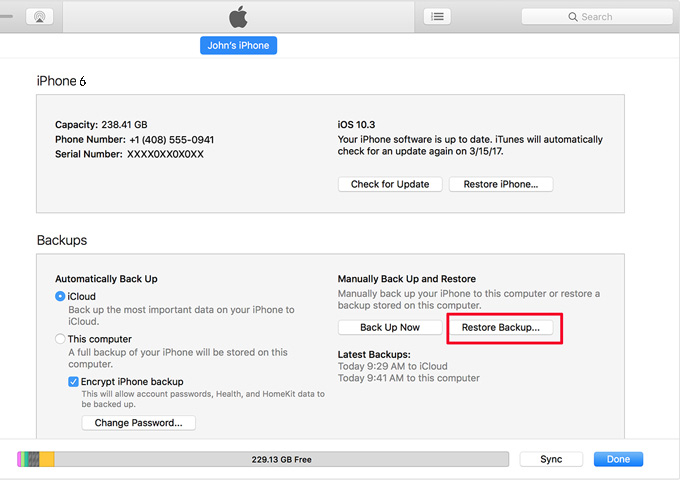 Method 2: Recover Deleted Note from iPad with ApowerRescue
Now, we'll move on to the next solution, which is using ApowerRescue. As mentioned, you can use this to recover your notes in case you were not able to back them up. It also gives the option for recovering notes from iTunes backup. You can download the application by clicking the link below.
Option 1: Recovering Notes Directly from iPad
For the first method of recovery using the program, we will recover notes from iPad directly from the device. This is the solution for recovering data that were not backed up.
Download and install ApowerRescue on your computer.
Open the application then connect iPad to the PC using a lightning cable.
Select all folders or the note folder and click "Start scan" for the app to analyze the data on your iPad.
Check on the note files then click "Recover to computer". All the checked notes will then be saved on your computer.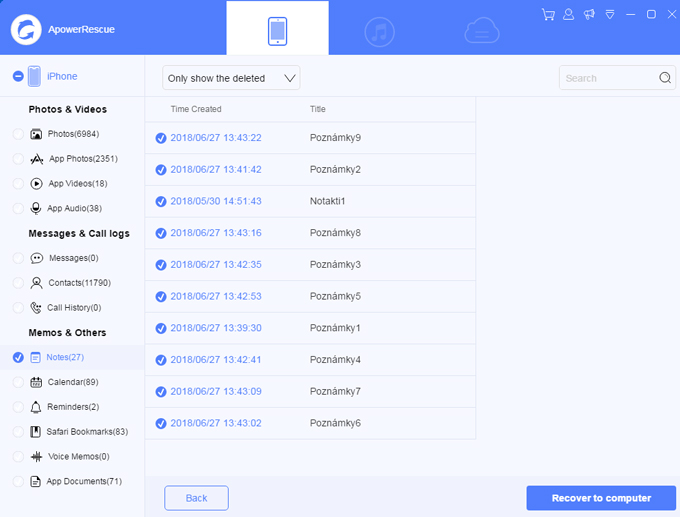 Option 2: Recovering Notes from iTunes Backup
Let's tackle the second option in recovering notes using this program. This is an alternate solution for the traditional way of recovering backup files from the iTunes software. The steps are almost similar to the steps on how to recover deleted notes on iPad directly.
Download and install ApowerRescue on your computer.
Open the application then choose the itunes mode
ApowerRescue will detect the iTunes backups stored on your computer.
Check on the note files then click "Recover to computer".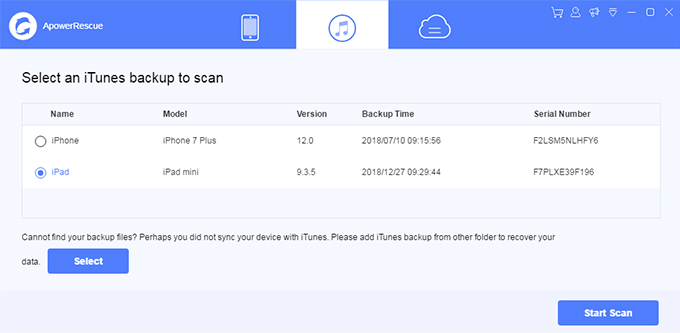 Some good apps for taking better notes on your iPad
Also, if you are having difficulties using notes or you prefer a better application for taking notes on your iOS device, one of the best apps that you can try is Gihosoft iPhone Data Recovery, which doesn't just let you take text notes, but photos and voice notes as well.
Primo iPhone Data Recovery is another one, which lives up to its name as it is easy to use.
Last but not the list is Syncios Data Recovery, which lets you write notes on the app with your own handwriting.
Conclusion
To recap the information in this article, make it a routine to backup your files so you can be sure that important data are safe. But in case you accidentally deleted notes on your iPad or they went missing for some reason, use ApowerRescue to undelete notes on iPad. It can also restore more data aside from notes, including images, messages, call history and calendar. It also offers a preview feature that lets you check on the files before the recovery.