Mainly targeted for gamers and those who frequently discuss things over the Internet such as account meetings, TeamSpeak is a live chat software using voice-over-Internet protocol. It empowers users to have business conference over Internet which provides the same experience of face-to-face talk. With TeamSpeak, communicating with your friends, relatives or even business partners all across the globe is now made easy.
Despite using the function of instant chat, many users also sees the need to record TeamSpeak. If you are a gamer who uses this voice communication software to send off instructions, tips, tricks, shortcuts, commands and all others, certainly you would love to take note of them in the most convenient way. The same thing applies for meetings and business discussions done over TeamSpeak. You want all those details recorded for future reference and for playback reviews.
Tricks to Record Conversations from TeamSpeak Online
For those who don't want to install additional programs on their computer, you can use the Apowersoft Free Online Audio Recorder to record TeamSpeak audio. It is a free online application that can grab sounds playing on your computer and line-in devices. As long as you can hear it, the app can record it. It features a one-click recording button, no time limit and file size restrictions, supports recording from different audio sources, direct conversion of recorded files and ability to create scheduled tasks for a more convenient way of saving TeamSpeak calls.
Equally, using this TeamSpeak recorder is very easy, below are the procedures:
1
Visit the Apowersoft Free Online Audio Recorder and click the "Start Recording" button. A Java notification window will pop-up and make sure to hit "Run".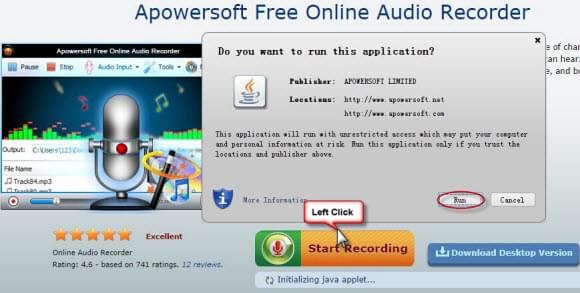 2
Select the appropriate "Audio Input" – microphone, system sound or both.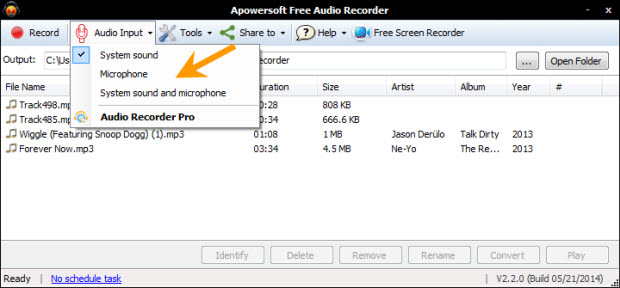 3
Make sure that you have your TeamSpeak software up and already running.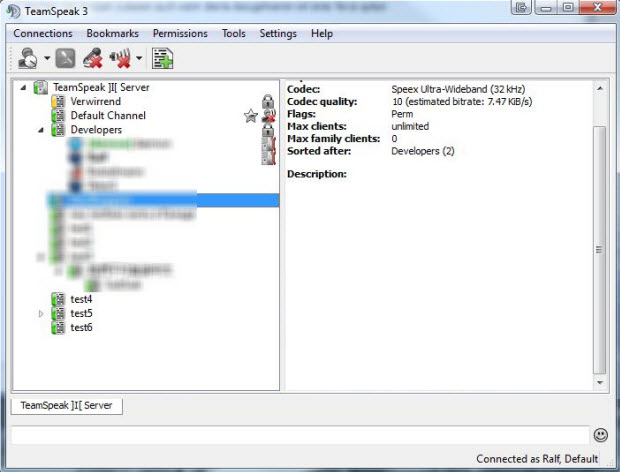 4
Click the "Start" button to record, press "Stop" when it's done.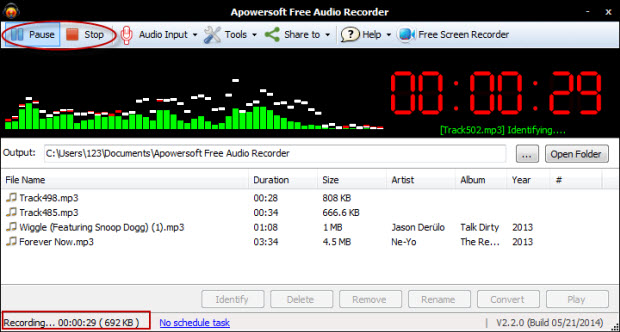 5
Your recorded file would be automatically saved and right-clicking it will give you additional options such as rename, convert or play the file.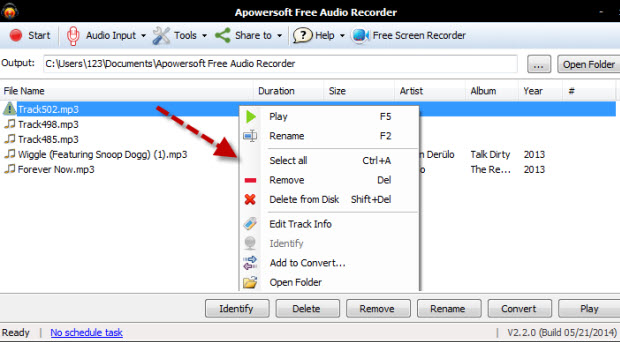 The Apowersoft Free Online Audio Recorder is best for office users who cannot install software on public computers or those who have no time to learn or prepare for a software for TeamSpeak recording. It lets you record conversations immediately with no need to pay or subscribe. However, do note that the recording options of this software are somewhat limited. For example, you don't have the chance to set quality for recorded audio.
Perfect Way to Record Audio from TeamSpeak
Different from the above free online recorder, the Streaming Audio Recorder is a premium application which is capable of recording any sound playing from your computer in 1:1 quality. Aside from the ability to record TeamSpeak conversations, it similarly comes with extra features users will truly enjoy. Comparing with the above app, this tool goes advanced with support of more audio formats, able to extract MP3s from streaming videos, automatically identify as well as edit ID3 tags and many more.
In addition, the TeamSpeak recorder equipped with the hotkeys function. With this feature, grabbing those conversations on TeamSpeak is like a breeze. Download and install the software, then check out the tutorial below.
On the main interface, click "Settings", select the right audio source, enable and customize keyboard shortcuts in "General Settings". For instance, "Ctrl+F6" to start audio recording and "Ctrl+F7" to stop recording process.
When you're ready to record on TeamSpeak, just press the according key combination for shortcut.
Once done, the file would be then automatically saved on your local hard drive, hit "Open Folder" on the interface to find it.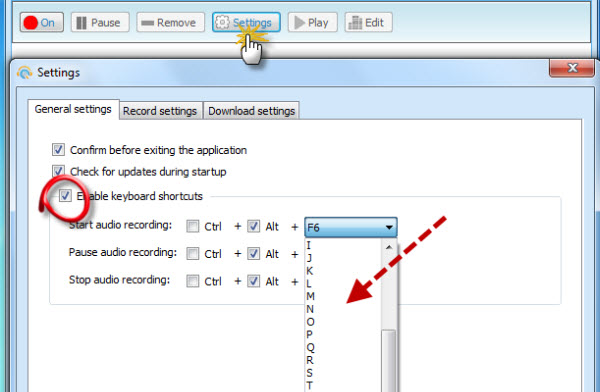 Extra a Tips: Upon the successful recording of TeamSpeak call, you could also use the "Audio Editor" function of Streaming Audio Recorder to modify your recorded file. To meet your needs, you can cut unneeded parts, adjust volume levels, splice sounds, select specific areas, combine files, and all others.
With the above tools, you will no longer for anything difficult in recording TeamSpeak calls. For basic recording you could always use the free online app but for those who want a more professional approach comes with shortcut, flexible audio output, grabbing TeamSpeak discussions, the premium software is what you need best.