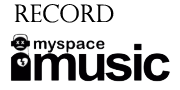 There is no doubt that MySpace is still one of the leads in music, this site offers free services to find your favorite music, discover new bands, artists, and more. However, MySpace encrypted there media stream so that users cannot download music directly, most of you have to purchase music from iTunes or Amazon store. Have you wondered whether there is a way to achieve this? Okay, that's what we will discuss below.
Record MySpace music with Streaming Audio Recorder
I have a few suggestions that might help, let me first begin with Streaming Audio Recorder. This tool is a versatile sound recording program, which can record audio being played from both system sound and microphone. Indeed, Streaming Audio Recorder is the ultimate answer for music lovers who are seeking to record songs from MySpace or other DRM music streams. Besides, you can record music to whatever format you specify – MP3, WAV, AAC, WMA and more.
Install and start up this Music Recorder
Click Settings to customize your output music format and destination folder
Sign into MySpace account and get your preferred music for playing
When the music is playing, click On to start recording.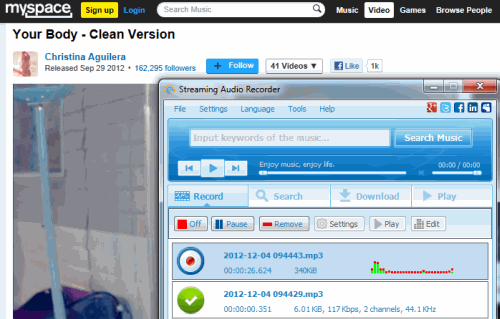 Done, you see, it is just a few clicks to record music off MySpace. But notice here, besides being used as a MySpace music recorder, the app also works for other popular music services such as Napster, Rhapsody, Grooveshark, Yahoo Music and Pandora.
Record songs from MySpace with Audacity
If you are new to this free recording program, follow the procedures below:
Plug in a microphone into your computer. Next, make some configuration.
Click Edit and turn to Preferences, set playback device and input device according to your requirements; Normally, you set stereo mix and wave out as the input device from the drop-down list.
Play music on MySpace, right click Record icon (Red circle logo).
Export music files to your desired format.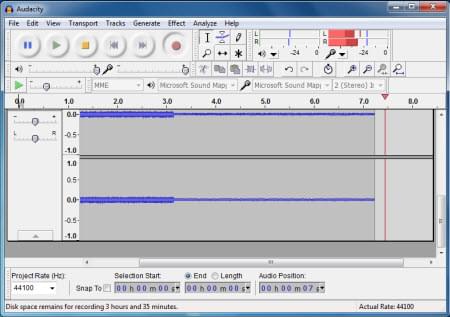 Compare the two ways
Both the above two programs are capable of recording MySpace music, how do you like these recording tools? Which one is more favorable? Let's talk together from their features.
Streaming Audio Recorder serves as an audio recorder, editor, converter, CD burner, CD ripper, radio broadcast and ringtone maker. In a sense, it is an all-in-one program, which gives you the ability to record music from both speakers and microphone. Another highlight is creating schedule tasks.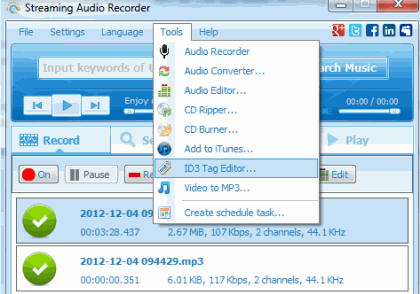 Audacity is a free open recording and editing application that works for windows system, Mac OS x, Linux etc. You are able to record whatever sound you hear, but a bit hard to operate. And the audio quality is not good enough as you watch it online.
Based on the above analysis, hope that you can choose the most appropriate recording program to record MySpace music and any sound you like.