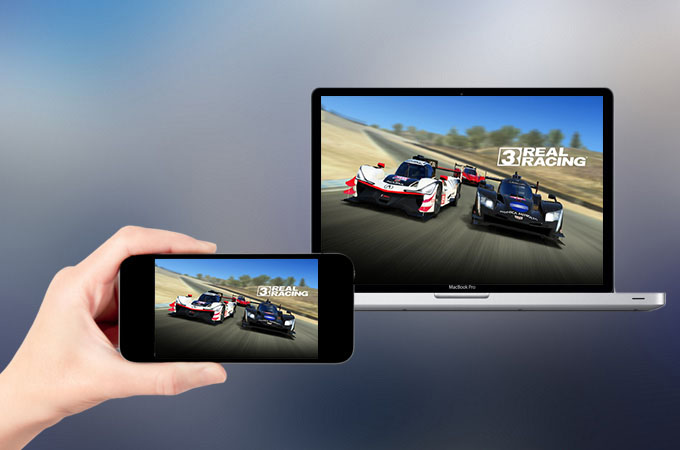 Just like its predecessors, Real Racing 3 has served as the crown jewel among touch screen racing games. Boasting beautiful graphics, life-like physics, upgradable cars, and real-world tracks, it remains competitively popular despite the continuous emergence of similar counterparts. For the sake of the life-like gameplay scenes, it would be more exciting if you had a bigger screen to play on. That is why, in this article, some practical solutions, as well as tips, are introduced to let you play Real Racing 3 on PC.
How to play Real Racing 3 on PC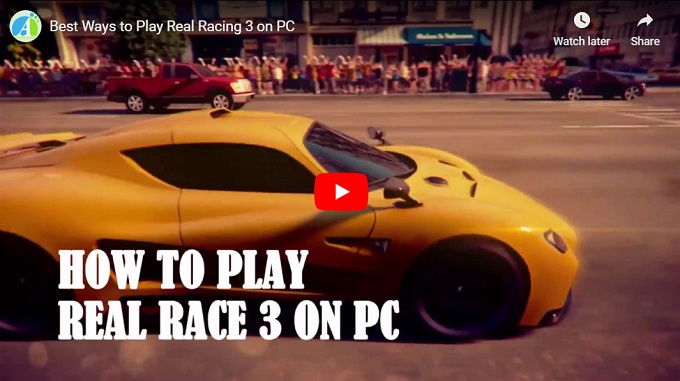 ApowerMirror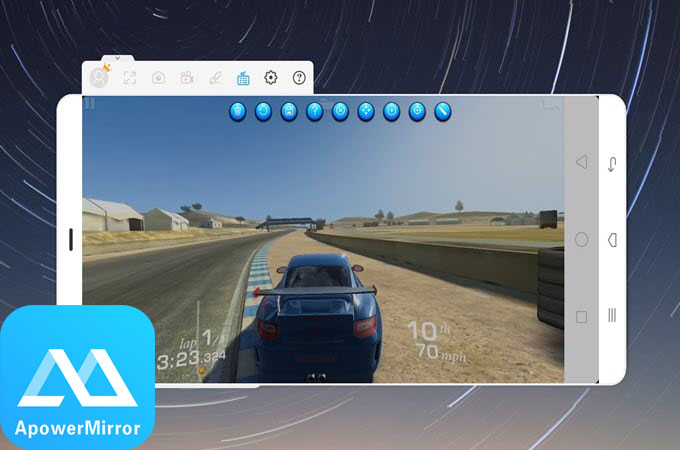 Mirroring your gameplay onto a larger screen is ideal. When it comes to that ApowerMirror will always live up to your expectations. With a clear, stunning interface as well as user-friendly operation steps, the software proves an optimal service for you. There is no need to worry about impaired image quality or lack of smoothness. Android users are also exclusively entitled to control the game using keyboard and mouse on PC. Here is a detailed guide for you to play Real Racing 3 on PC.

Download ApowerMirror by tapping the button on both your Android and computer.
Launch the software on both devices and use a USB cable to connect your mobile phone to PC.
On your phone remember to activate the "USB debugging",afterwards when a popup appears just hit "Allow" to initiate the mirroring process.

Upon the connection, the phone screen will be cast onto PC. Then head to the gameplay setup, hit "Keyboard" icon, after adjusting and saving your settings, then you can freely play Real Racing 3 on the computer.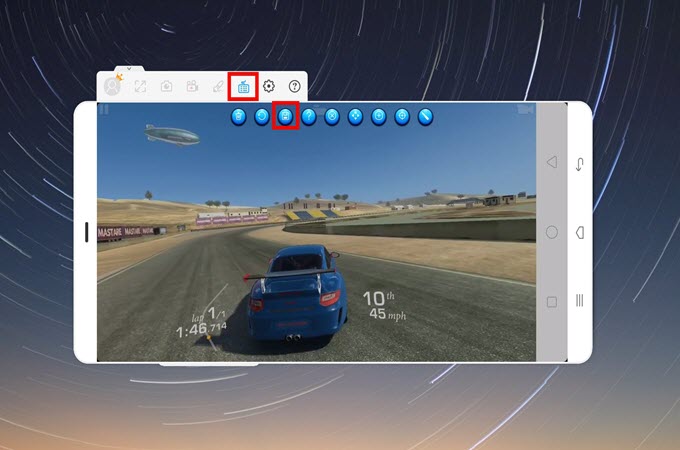 BlueStacks
Another solution is resorting to an emulator. BlueStacks is a good choice that allows you to sync all the apps on your phone to PC. The software requires higher specs to guarantee a smooth performance, so if your PC is up to the standard, you can refer to the instructions below about how to play Real Racing 3 on PC using the app.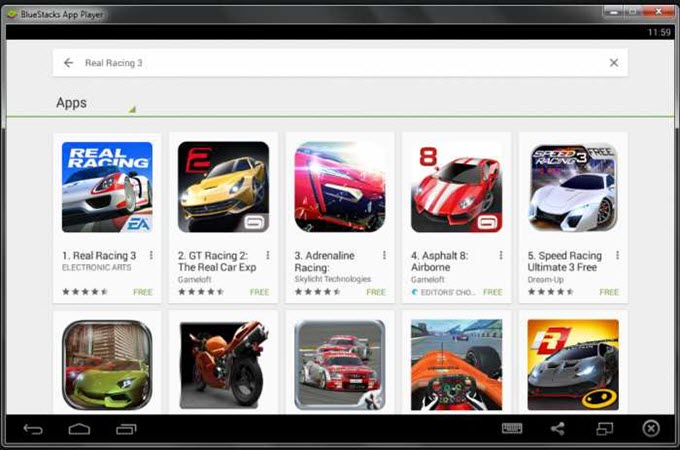 Go to the official website and download the app on your PC.
Prepare a Gmail account to use the Play store.
Log in using your email address and password. Then search Real Racing 3 and download to enjoy it.
Tips and tricks
Certain strategic techniques will help to guarantee the advantageous position for you. So you can learn about useful tips below to get fully prepared before the game begins.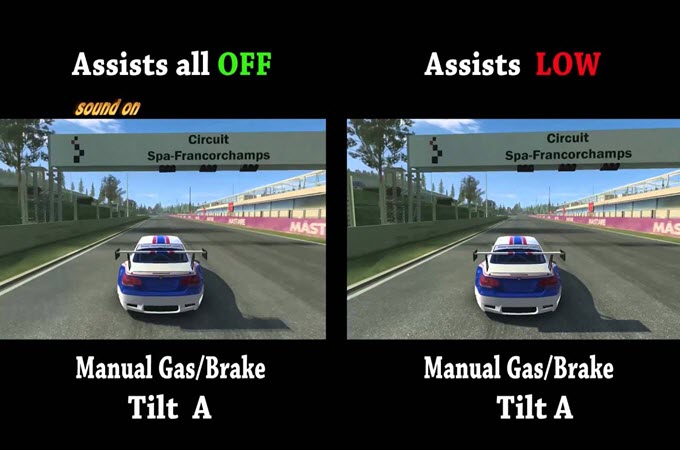 Turn off the Braking Assist
It seems convenient to depend on the automatic braking, but in fact those veteran players are more likely to use the manual braking option. Just try to control the game by yourself and your racing speed will see a great difference!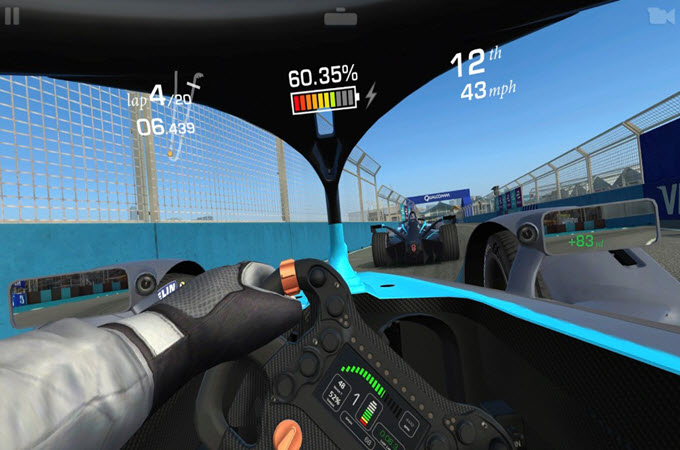 Be careful with the Speed updates
Updating your top speed may not help on every track and challenges. Chances are that lower 0-60 times will do more good than being able to go 195mph. So be smart with updating the drivetrain before the engine.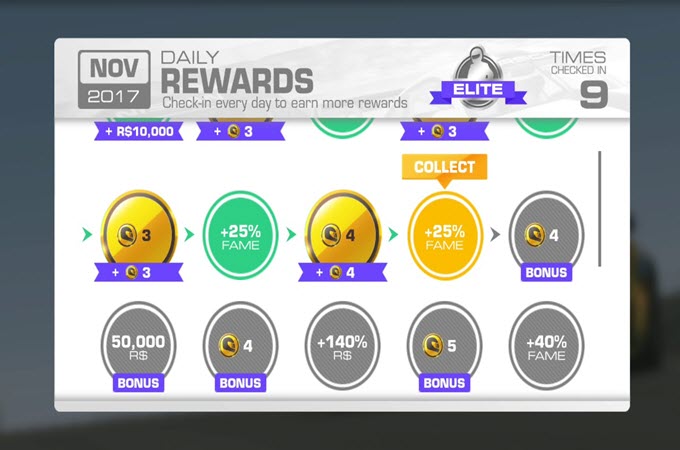 Get the Bonuses as you can
There are multiple new ways to earn extra bonuses. Launching the game for consecutive days can bring you some goods. If you don't want to play, just open the app, claim the award and close it again. Accumulate day by day and give these bonuses full play when necessary during future competitions.

Conclusion:
What we mentioned above are the solutions for how to play Real Racing 3 on PC. Regardless of whether you use a mirroring app or an emulator, you can benefit from these practical tools and useful strategies.