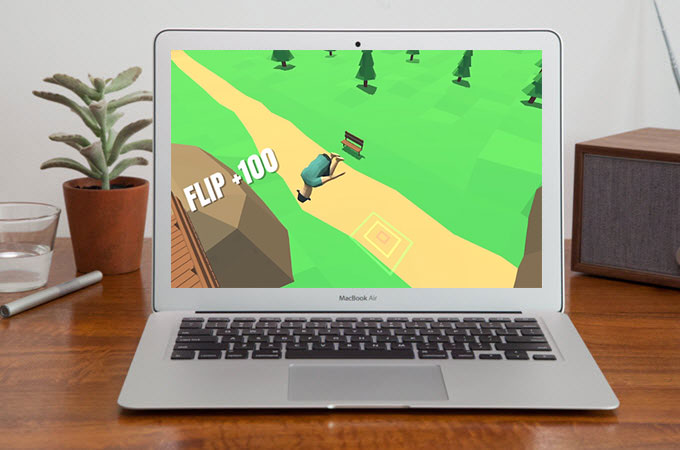 Flip Trickster is a simple mobile game which involves leaping backwards and landing a perfect flip. All the player has to do is to perform different flips by jumping backwards off different obstacles at different heights then land in the goal area. However, some users may want to play it on a computer for a better viewing experience. However, this game does not exist as a PC-version. In this case, a screen mirroring app is a great option. Here is one of the best mirroring apps for you to play Flip Trickster on PC and tips and tricks you need to learn to master this fun and addictive game.
How to Play Flip Trickster on PC
ApowerMirror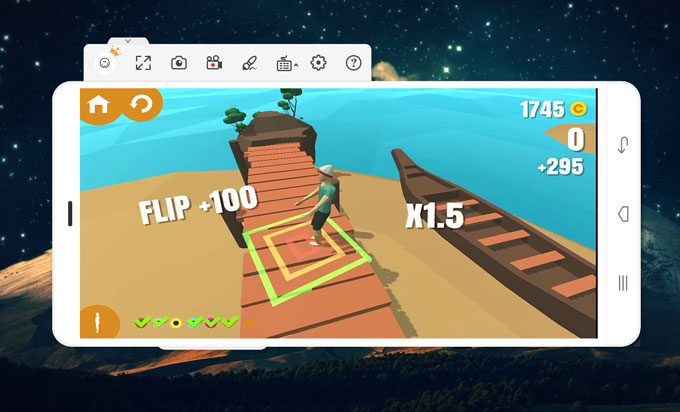 This is a screen mirroring program packed with a bunch of features including mirroring multiple devices, recording screen activity, annotation, and more. This app is compatible both on Android and iOS mobile devices as well as PCs running either Windows or Mac. It lets you easily mirror your Android device's screen to PC and control it using the mouse and keyboard. Among other things, this allows you to play mobile games like Flip Trickster on your PC or stream movies on a wider screen with this program. Now, learn how to play Flip Trickster on PC; here's a simple guide you can follow.
Download the program both on your computer and Android device.
Launch the app on both devices and connect your phone to PC via USB cable.
Then, allow USB debugging when a prompt appears on your Android device.
Another window is going to appear asking you to allow ApowerMirror to capture everything that's being displayed on your screen. Now, click the "Start Now" button and wait for a moment until your phone is mirrored successfully.
After that, you should be able to see your phone screen displayed on you PC. By then, you can now play Flip Trickster on computer.
Tips for Flip Trickster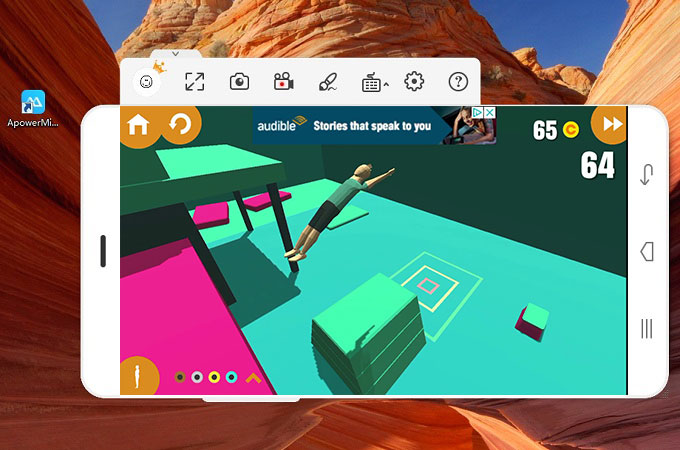 The game does not take much time to get used to its mechanics. It's easy to learn, but may be harder to master. Follow these proven tips and tricks to ace the game, and you'll be able to land that perfect flip in no time.
Practice with multiple tries in each stage
In order to get your perfect landing, youill likely need to practice multiple times to complete the requirements of each stage. That means you probably won't master the game in just a single run. Some of the obstacles are hard to pull off, so just try to complete the requirements of each stage and take your time until you get the momentum. Patience is key!
Calculate your launch distance
Estimate the distance from original place of your character down to the goal area. Also, you need to learn how to make high jumps and short jumps. High jumps cover shorter distance and short jumps cover more distance. When your target is quite far, you will need to tap and hold then release. Thus, if your target is close, slightly tap and hold to launch.
Do not flip more than necessary
You also need to consider your flipping count. Although it's tempting to always try to make that last flip, the harder it becomes to tuck and land in time. One flip is usually enough to get through most stages. If you just want to get through a stage, don't go crazy, just do enough to get through.
Aim for the red landing zone
Though it seems like you may barely have room to land on the tiny red square, your goal is to flip and land perfectly in this area. When you manage to land on the target area, your score will be doubled. If you're going for the high score, this is the way to do it.
Get the Gold Medal with extra flips
Your main goal is to land on the red target zone, but you won't get the gold medal this way. You need to perform multiple flips as well as land on the target to get enough points to get the gold medal. To do so, tap, hold your flip, then launch and make sure the feet of your character are facing the ground so the flip will be counted.
Conclusion
Now you know how to play Flip Trickster on PC using ApowerMirror and have learned a few tips and tricks to help you master the game. With ApowerMirror, you will have a wider and more vivid viewing experience of the game. Now go use what you've learned to play Flip Trickster on your PC and land those perfect flips!