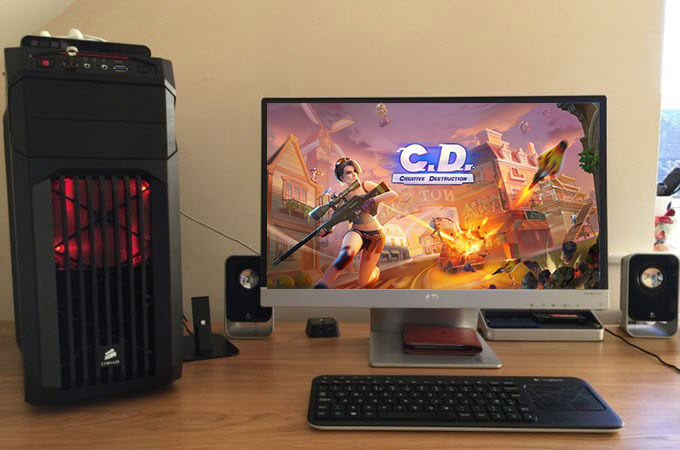 Creative Destruction is a new mobile game that has over 5 million downloads and counting since it was released. It combines the fun of building and the thrill of combat as gamers can create or destroy items on the battlefields, while fighting with others. You may play it on your own or in a team, with the main goal of surviving and being the last player standing. Since this requires attentiveness, sending the gameplay to a big screen might be advantageous. Take a look at the applications below to play Creative Destruction on PC instead of your phone.
How to Play Creative Destruction on PC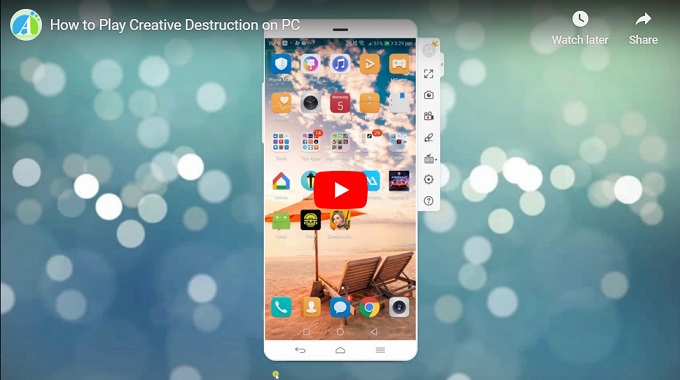 ApowerMirror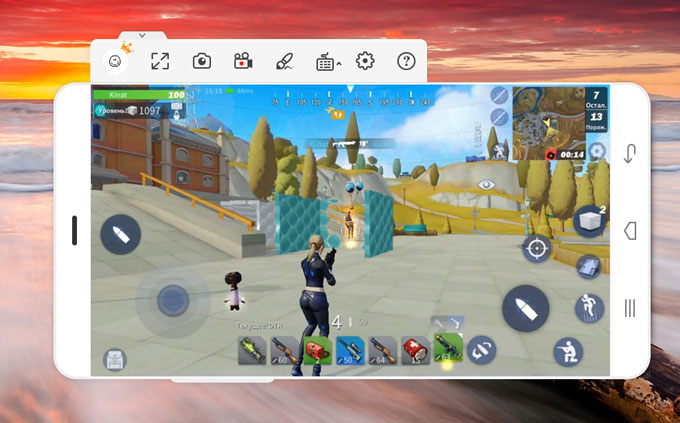 The first application that you may use to cast mobile screen to PC is ApowerMirror. It has the ability to mirror Android and iOS devices on Windows and Mac. It streams mobile content, such as videos, pictures, music, and games stored on your smartphones. The app is so versatile that it can be used on different occasions and by any type of users. As for gamers, its Android version has a Game Keyboard function that allows you to assign keys on your keyboard to control your character. Moreover, you can click on the icons from the sidebar to take screenshots, capture your gameplay, and use the whiteboard marker for marking purposes. It has an intuitive interface and easy connecting process. To learn more, refer to the guidelines below and learn how to play Creative Destruction on PC.
Start by downloading ApowerMirror on your computer and Android phone.
Next, connect your mobile device with a USB cable and enable USB debugging mode. Tap on "Start Now" when prompted. You may connect wirelessly by tapping the mirroring icon from the mobile app but for first time users, you need to use a USB cable to activate the control mode from PC.
Once your phone has been mirrored, open Creative Destruction and click the keyboard icon from the menu bar.
From the pop-up buttons, choose the control you want and drag it over to your on-screen controls to enable it. You may edit the default keys by clicking inside the circle area and pressing any keys on your keyboard.
If you're satisfied with your controls, hit the "Save" icon.
MEmu App Player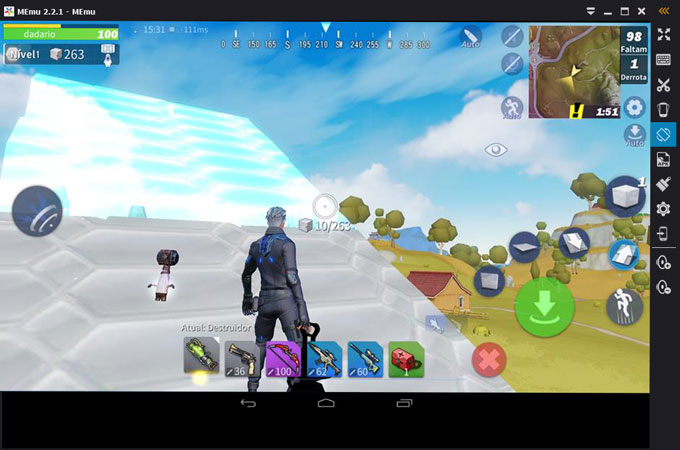 The next way to run Android games on PC is through MEmu App Player. Unlike the one mentioned above, it does not require an actual phone to work because it is an emulator. This app gives you a virtual Android device that has a built-in Google Player where you can download applications and games. It supports popular games like Candy Crush and Fortnite as well as new games like Creative Destruction. Hence, you may use this as an alternative way to play survival mobile games on your computer. However, some users complain about its sluggish performance especially on low specs PC. Read along for the step-by-step process.
Search for MEmu App Player on your browser and locate the installer of the app.
Run the file and follow the on-screen instructions to configure your virtual Android device.
After MEmu has been installed, navigate to the Google Play Store to install Creative Destruction.
Wait until the game is downloaded and open it to start playing.
Within the gameplay, click the gear icon to open the Settings and choose "Controls". Hit "Custom" to begin keymapping.
Press the keyboard icon from the side menu bar and select the controls you want from the emerging buttons. Click "Save" to save the changes you have made.
Nox App Player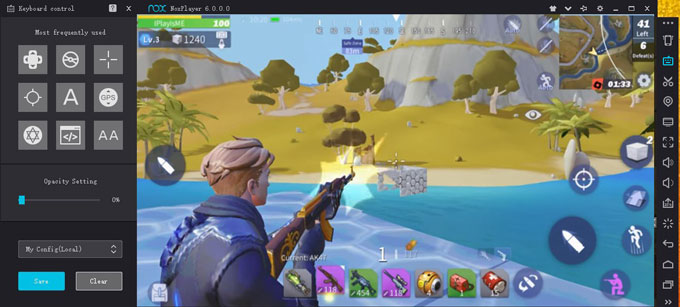 Another emulator that can simulate Android devices is Nox App Player. This one is popular with gamers, as it provides a smooth and lag-free gaming experience. It also comes with a controller, which allows you to manage your characters easily. For instance, you can assign a key on your keyboard when you want to "swipe right", "run" or "fire" during your gameplay. Nox App Player is based on Android 4.4.2 or KitKat kernel a widely-used version. Thus, it will be simple to handle the application and perform tasks like downloading or installing games. Though it is free, you might get annoyed because some games take too long to load and game controls are not working at times. Anyway, here's how you can play Creative Destruction on the computer:
Run Nox App Player on your computer if you already have the app but if not, you can find the download of the program on your browser.
After setting the app, look for Creative Destruction on the Google Play Store and install it.
Go back to your Home screen and click on the game icon to open it.
At this point, you can start keymapping. Click the gear icon and select "Controls" > "Custom".
From here, click the keyboard icon and place your preferred controls to your screen. Start assigning keys from your keyboard and click "Save" to proceed.
Conclusion
All in all, you can choose from these thee applications to play Creative Destruction on Windows and Mac. To conclude, MEmu App Player and Nox App Player should be your choice when you have a low storage phone, since the gameplay is large, 825 MB to be exact. Meanwhile, you should choose ApowerMirror if you want an all-in-one gaming application. This not only streams your mobile screen but also helps you in recording your gameplay.