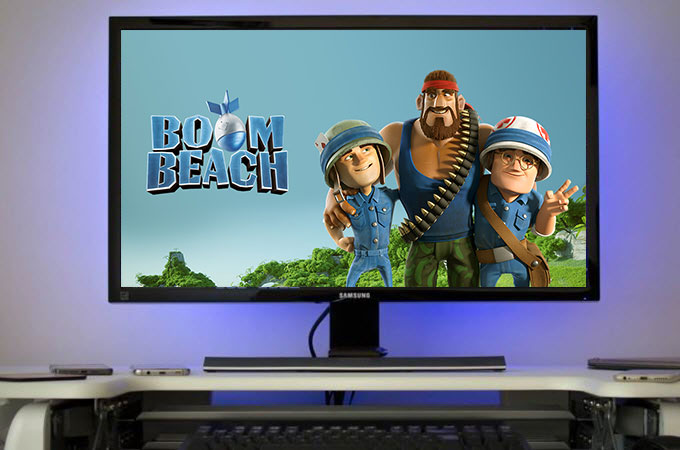 Launched in year 2014, Boom Beach is one of the most popular strategy games on mobile devices. It was developed by Super Cell, the company who gave birth to many promising applications like Clash of Clans and Hay Day. Your main goal is to defend the islanders from the attacks of Blackguards and reclaim the properties. Though this is quite exciting to have on your phones, you might be discontented with your small screen. So, check out some ways to play Boom Beach on PC from the next section and start sharing your gameplay with your friends and colleagues.
How to Play Boom Beach on PC
ApowerMirror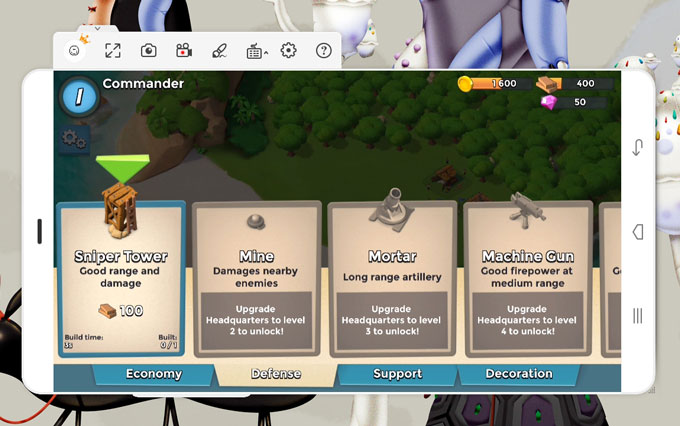 The most efficient way to display your phone screen to computer is through the use of ApowerMirror. This mirroring application allows you to cast your Android and iOS devices without complications. Hence, you can easily view your videos, pictures, and even gameplay on a bigger monitor. The good thing about this is that it's loaded with useful features for gamers. Furthermore, Android users may control their characters using the mouse and keyboard. Here are the steps that you need to follow to play Boom Beach on the computer:
Get the ApowerMirror application on your computer and Android.
Connect your devices with an usb cable and hit "Start Now" to initiate the mirroring process. You need to enable the USB debugging first.

Upon connecting your Android phone, you can press the icons from the side bar if you want to enter Fullscreen mode, record screen, take screenshots, and draw lines or figures.
When you're done, go back to the app and tap the "Disconnect" button.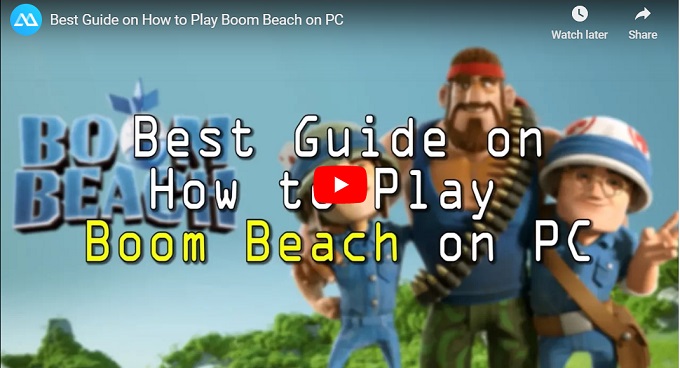 Nox App Player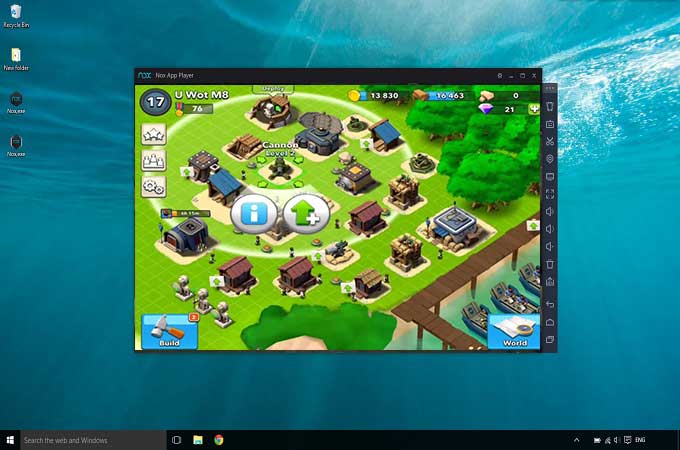 Aside from the mentioned app, you can also use Nox App Player to download Android applications on your computer. Designed for desktop users, it is an emulator that is capable of replicating an actual Android device. Thus, you can own one even without purchasing on the market. This is renowned for it supports popular games and applications like Boom Beach. It is based on Android 4.4.2 version and has the same design with the real Android OS; thus, you won't have difficulties in handling this one. Though this is the case, there are some instances when users complain as their personal data are sent to unknown servers. Nevertheless, you can use this but be careful on providing information. Read along to find out how to play Boom Beach on PC.
Locate the installer of the program and run the file once done. Configure the application and wait until the installation to ends completely.
Sign in using your Google account or create a new one.
After that, go to the built-in Play Store and install Boom Beach.
Go to your home screen and click on the icon of the game to launch it.
Some Tips and Tricks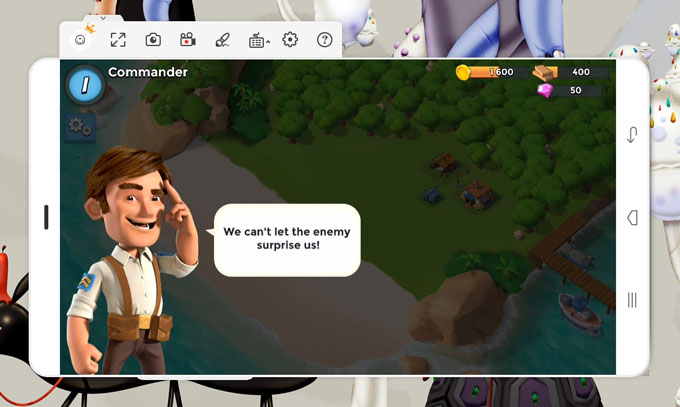 Boom Beach requires thorough planning and solid technique to get the victory that you want. Fortunately, there are some things that you can do to increase the probability of your winnings and those are the following:
Build items wisely. Since the game does not allow you to upgrade or create two buildings at the same time, you need to manage your time wisely. As such, you can build items that demands short time during your play, so you may still utilize them after. Meanwhile, those that requires longer period can be done before you quit your gameplay. In this manner, you can refrain from spending diamonds to rush those elements.
Get diamonds. Diamonds are important as it can speed up the upgrading of your buildings and troops; thus, getting as many as you can is a must. Here are some tips to acquire diamonds:
a. Keep an eye out to the card (Archipelago) as it shows up randomly in your treasure box. Oftentimes, there are diamonds located in it so be on guard.
b. Take a plunge with the submarine and get extra diamonds.
c. Conquering achievements and POIs will also give you diamonds.
Upgrade sawmills as soon as you can. Buildings and other structures on the gameplay rely on wood which can be obtained from the sawmills. Hence, you need to prioritize these items.
Explore and plan your attack. Before you get ready to attack, scout the place first so you'll know what troops to send or strategy to use. Furthermore, building a radar will enable you to explore the map freely.
Turn Trees into Lumber. In the early stages of the game, golds are abundant, but woods are insufficient. So, if you run out of woods while building, you can tap on a tree and the shovel so as to change 600 golds with 300 lumbers.
Create a good defense. It's not enough to know how to fight your opponents. You also need to secure that your base is safe from outside forces. Thus, build a defense that will cover the perimeter of your property. Of course, multiple layer will guarantee a stable protection.
Conclusion
All in all, these two ways provide an alternative way to play Boom Beach on a wider screen. You may choose between these applications depending on your preferences. However, ApowerMirror has more features like screen recorder and whiteboard marker unlike Nox App Player which just simulates an Android device.