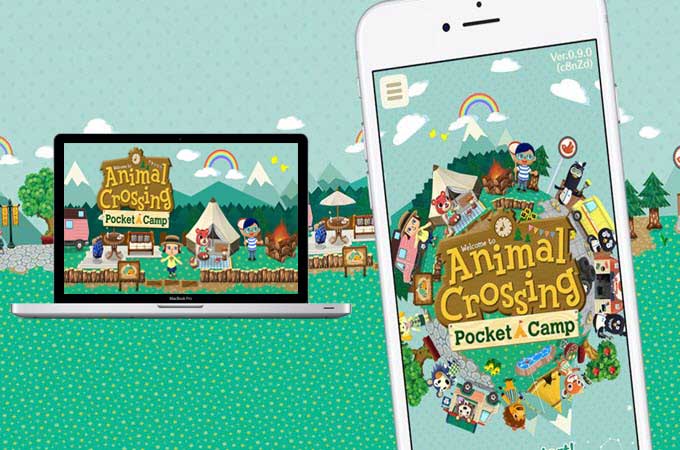 Animal Crossing is a game where you can build your own campsite, manage your own place and the helpers, along with the animals in your farm as you build a relationship with your virtual friends. Since this game is only available on mobile devices, you can't really maximize the game since you have a smaller screen. What if I tell you that you can now play Animal Crossing: Pocket Camp on PC using apps for better and bigger screen experience? Here are some of the best apps that you can use to play this game on your computer.
Top 3 Ways to Play Animal Crossing: Pocket Camp on PC
ApowerMirror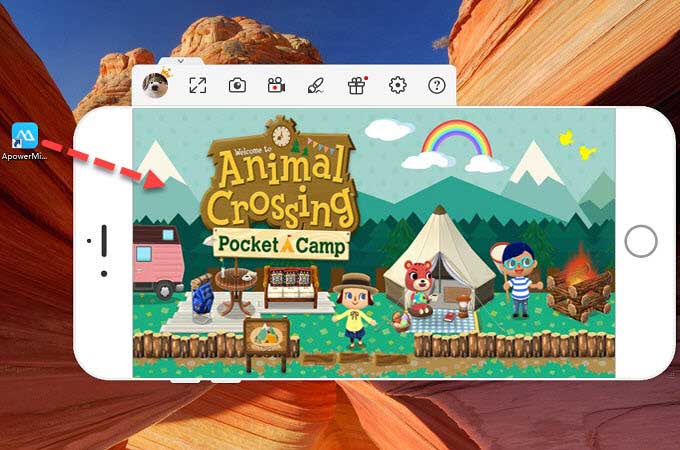 ApowerMirror is a desktop and mobile application that you can use to mirror your device to a computer to play Animal Crossing: Pocket Camp on PC. You can easily see what you have on your phone's small screen to your PC to enjoy what you are watching or playing on your mobile device. Not only that, you can also take screen shots, record while playing the game. You can also take full control of your PC using the mouse and keyboard. To enjoy playing with a bigger screen, here are the steps on how you can play Animal Crossing: Pocket Camp on PC using this app.
Download the desktop application on your PC. On your mobile device, just go to your App Store for iOS or Play Store for android device to download the mobile app.
Launch both application on your computer and device and then connect. Make sure that your phone and PC are connected to the same WiFi network.
For Android users
On your mobile phone, tap the "M" button located at the bottom screen of your phone. As the radar detects, tap the name of your computer to start mirroring.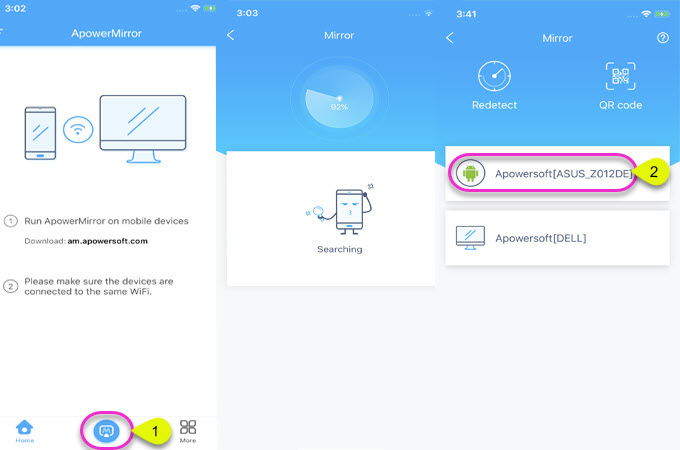 For iOS device
Go to your control panel and then select "Screen Mirroring" then choose the name of your PC.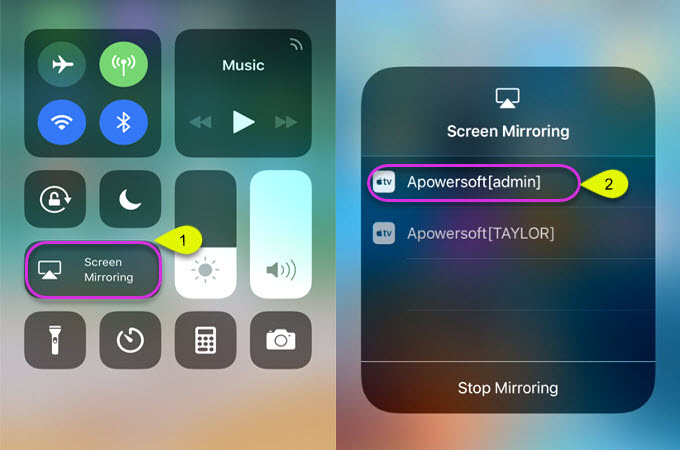 Here's a video you can refer to: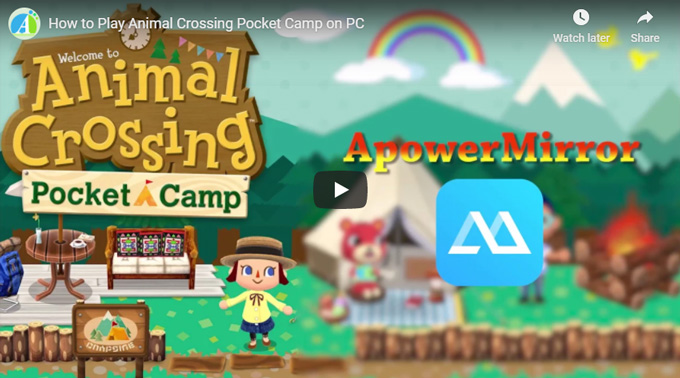 BlueStacks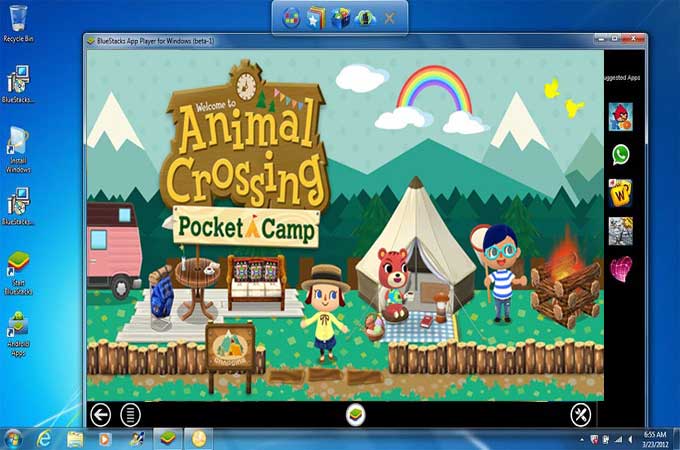 BlueStacks is an android emulator that you can use to play games and use different apps on your computer. You can access, download apps like what a mobile phone can do. Most people who like to play games often use this app because it will allow you to play games on a much bigger screen and they really focus on gaming apps. Here is the method.
To play Pocket Camp on PC using this app, simply go to their official site and download it.
Launch the app and click the search button located at the upper left-hand side of the interface.
Once downloaded, you can start playing your game.
Nox App Player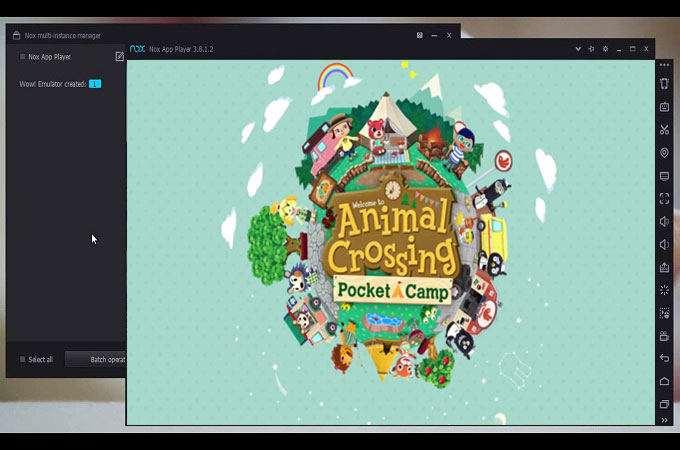 Nox App Player is another android emulator that operates just like BlueStacks. It has other features such as rooting your device directly, multiplayer system and more. The multiplayer system allows you to play Pocket Camp on PC with multiple windows and different accounts but may require higher processor for better experience. It is also well suited for general apps like Facebook, Line etc. It gives a smooth experience just like using your device on PC. Being that said, to play Pocket Camp on PC using Nox player is an option for you. The way of connection is as follows:
Visit the official website to download and install Nox App Player on your computer.
Download Animal Crossing: Pocket Camp. Using your browser, get the APK version of the game. If you have it already, simply install it via Nox App Player.
Once finished, open it and when asked to download game data, allow the app and wait until it's done.
After some time, you can play your game already.
Conclusion
These applications are beneficial for all gamer out there. All three applications can give you the option to play Pocket Camp on PC for better experience. However, by using Blue Stacks and Nox app Player you must consider your PC that you are currently using since both apps requires higher processor to fully maximize all its features like good screen quality and for it to not lag while playing. Unlike using ApowerMirror, it is a versatile app that you can use with any type of PC. In fact, you can also play Animal Crossing on Mac and not limited to Windows computer only. If we are talking about flexibility, then the first option is the best app that you can use.