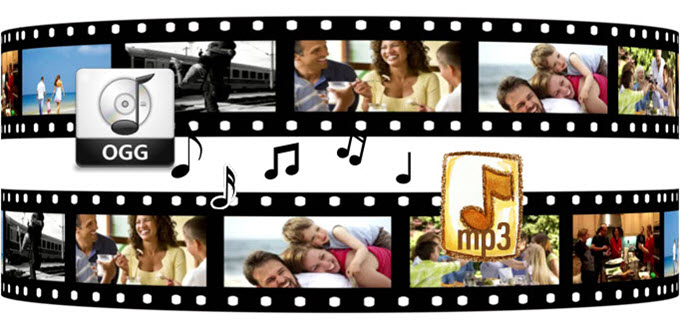 OGG is a file container format suitable for both video and audio streams. It is often used with Vorbis codec making it smaller in size but possesses a better sound quality. However, as OGG is not acceptable by most media players and devices, there is still a need to convert OGG to MP3, which is the main reason why people still prefer to keep their audio collections in MP3 format. Given the fact that MP3 is being supported by many devices, you will need a converter to help you accomplish this. Here you will find the suggested converters which you can use to convert your OGG files with great ease and be able to play them in your device instantly.
3 tools to convert OGG to MP3 for flexible enjoyment
1.Make use of web-based file converter
2.Take advantage of professional software
Free Online Video Converter
Apowersoft Free Online Video Converter is one of the applications to easily convert OGG to MP3 on the web. Online application as it is, users are allowed to convert any file into the format it lists on the web page. With its innovative launcher, you'll be able to convert unlimited files for free. All you need to do is to download the launcher before you're good to start with your conversion. To help you out, below are the steps which can be followed to use it.
i
Visit the page and then download the launcher.
Go to Apowersoft Free Online Video Converter page and then click "Select files to start" button. A pop-up notification will appear. Click "launch application" and wait for the launcher to be downloaded in the tool.
ii
Select the OGG file in your computer.
Once the download succeeded, a new window will pop-up which will let you locate the OGG file that you want to convert. Click it and the hit "Open", the file will then be imported to the app. More files can be added to convert by clicking the "Add files" button.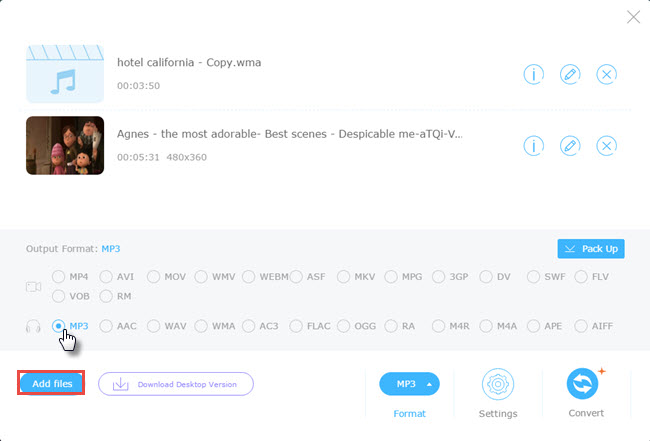 iii
Choose MP3 as the output format.
Click on "Format" and then simply select "MP3".
iv
Convert the file(s).
Press the "Convert" button to start converting.
With the help of this tool, you'll be able to customize your file before converting. Go to "Settings" and then preset bitrate, channels and sample rate according to your preferences. Moreover, this application is available for both Windows and Mac OS.
Video Converter Studio
Aside from using an online application, a desktop program named Video Converter Studio can also work as an OGG to MP3 converter. It supports any media file type to be converted to different formats and devices. Whether you have an internet connection or not, it helps you convert one or multiple files at high speed without losing original quality. The very first step to start your file conversion with the software is to install it to your computer then proceed with following instructions.
1
Add the OGG files in the tool.
Open the software, click the "Add Files" button and browse your OGG file. Have it inserted in the tool.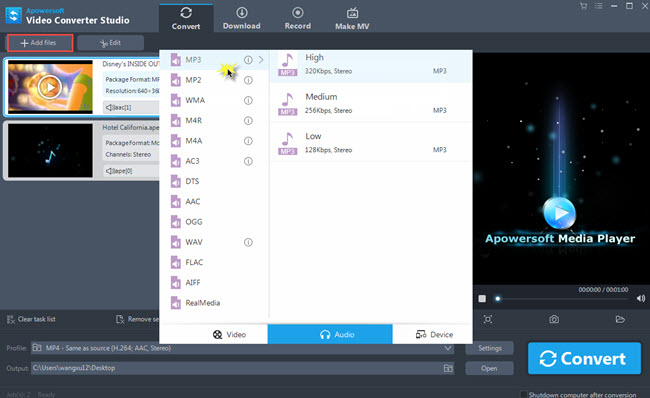 2
Select MP3 as the output format.
Drop down "Profile", choose Audio > MP3 and the quality for the output file.
3
Edit the audio (optional).
Click "Edit" to forward to the Video Editor window to cut the audio into several clips. Other features like crop video screen, change effects, add watermark, and insert subtitles are available for editing videos.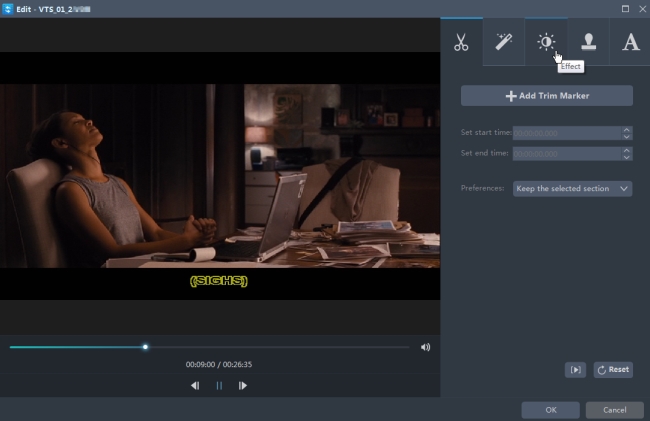 4
Start with the conversion.
Press the "Convert" button to start to convert OGG to MP3.
Apart from converting files, this tool can also help you download video files from the web. All you need to do is to paste the URL in the URL box under "Download" tab. There is a video sniffer built in the program if you just want it to download videos automatically. Furthermore, the software is available to record activities displayed on the screen. You can simply record a part of your screen, the whole screen or just around the mouse. The MV Maker feature can let you create a music video with your favorite pictures and music.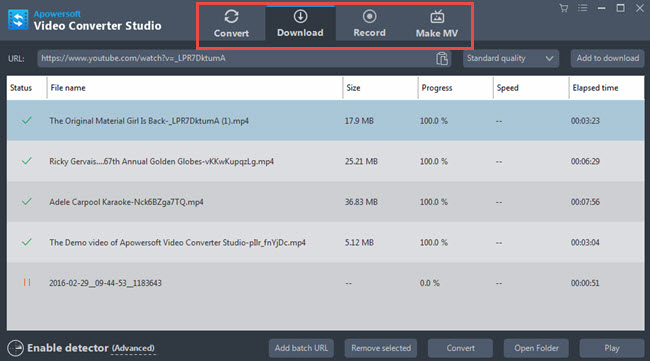 VLC media player
If you have VLC installed on your computer then you don't need to look for a converter as it can serve as one. It can help you convert OGG into MP3 but it will take you bit confusion. It requires effort, time and a deeper understanding of the tool. Below are the steps on how to convert OGG to MP3 using the VLC medial player.
Launch VLC media player. Click on Media > Convert/Save. Then click on "File" in the "Open media".
Click the "Add" button and then browse the OGG file on the pop-up window. Then click "Open" and you'll return to the "Open Media" screen.
Click the "Convert/Save" button again.
Click "Browse" button to choose a folder to locate the output MP3 file.
Next is to click "Create a New Profile" to configure the MP3 settings.
Select "Video Codes" to decide which compression you will use.
Click "Save" to return to the "Convert" menu and then select the newly created profile and click "Start" to convert.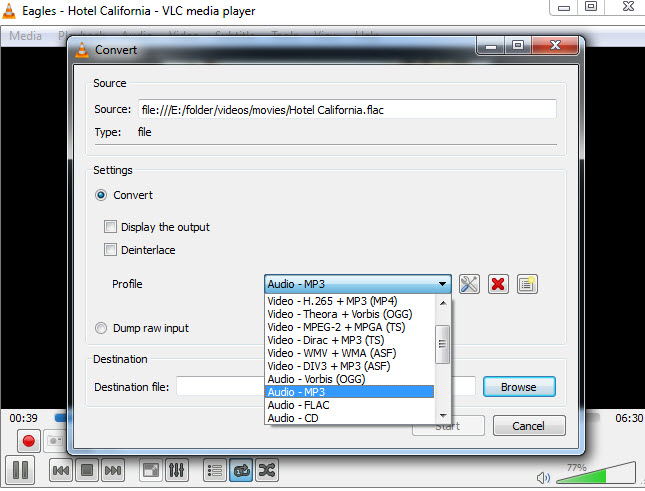 VLC media player will let you have a player and a converter. However, it is obvious that this tool is not as easy to use as we think. And it crashes sometimes.
Conclusion
To sum it up, the tools suggested above are all useful. But if you are looking for a powerful tool, I guess you may decide between Apowersoft Free Online Video Converter and Video Converter Studio. Both are great in terms of performance and usage.