Do you need to convert an incompatible format into MP3 or any other widely used format? With the large assortment of audio formats available today, there are some audio files that may be unreadable due to an unsupported format. Converting the audio file into the right format is essential to make it supportable. For this major purpose, audio converters come in handy.
An online audio converter can turn your media into any audio format that you desire, as long as it is supported by the converter. There are plenty of online services that offer fast and convenient processes. Check out five of the free best audio conversion software listed below.
Apowersoft offers an easy and effective method to convert video or audio files to your preferred audio format. There's a wide selection of formats to choose from including MP3, WAV, WMA, AAC and OGG. The web service is completely free, and you don't have to sign in or register since it's available to all users online. Using Apowersoft web-based application, free convert audio files in three simple steps:
Upload your file.
Select the output settings which include the bitrate, channel and sample rate.
Click "convert".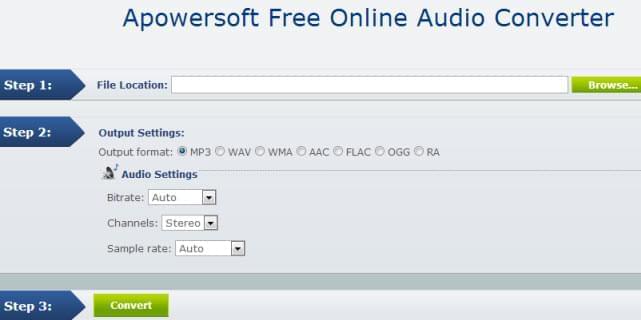 Its major features encompass the following: fast and stable conversion; conversion of video to audio for mobile devices and PC; support for converting audio files online; and specific audio output settings to further meet the varied needs of users.
Free Audio Converter
Free Audio Converter is a free program that supports various popular audio file formats. This lossless audio converter comes with flexible settings that enable you to edit or delete old presets and create new ones, and to change audio conversion settings and parameters. A useful feature of this free audio conversion software is that it supports single and batch mode.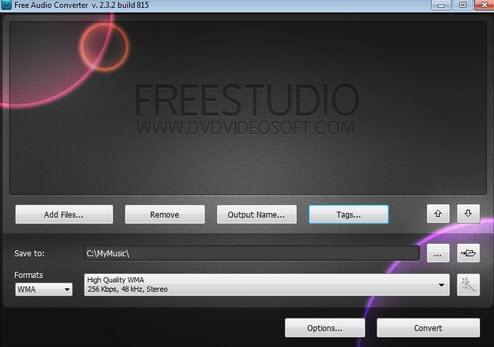 The main disadvantage is that, the developers usually show links to third-party applications such as toolbar installations, since this is a freeware. You may choose to accept or decline such installation prompts, although they cannot be avoided entirely.
MediaMonkey
MediaMonkey is a media library program and a digital media player that primarily organizes and plays audio. It's a versatile application packed with multiple functionalities. It can manage small and large media collections, download podcasts, find music online, rip CDs and organize files on a network or hard drive. And as a conversion software, it's capable of converting files from almost any format, while preserving tag information. The application is available in free and pro version (which costs $25). The MP3 and MP4 encoders can be used for 30 days for free.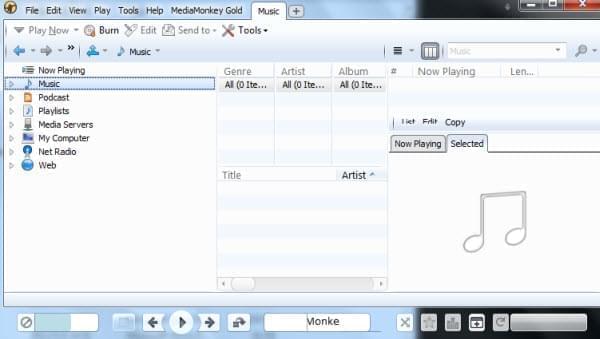 FreeRIP
FreeRIP is a multifaceted CD to MP3 converter capable of reading audio from CDs and saving the files to your PC in various digital formats; converting audio files like MP3 to different formats; playing audio files; and finding track information, like titles and lyrics, online. It allows easy and swift conversion and organization of media files. You can either use the basic, free version, or upgrade to the paid version which offers extra useful options.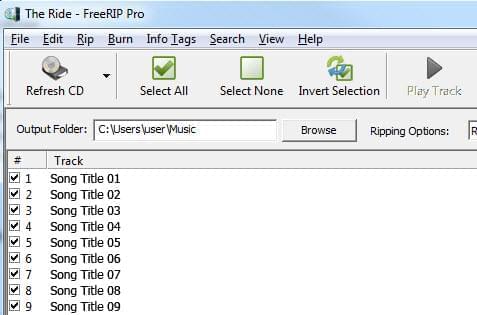 Foobar2000
Foobar2000 is a free audio player designed for the Windows OS. It comes with a customizable interface, extensively flexible settings and various useful features. Since it can be completely customized, third-party developers can choose to change the interface. As an audio converter, it supports a wide selection of formats and comes with extra components. It also supports Audio CD ripping. Moreover, it has tagging capabilities and optional third-party components such as playback statistics.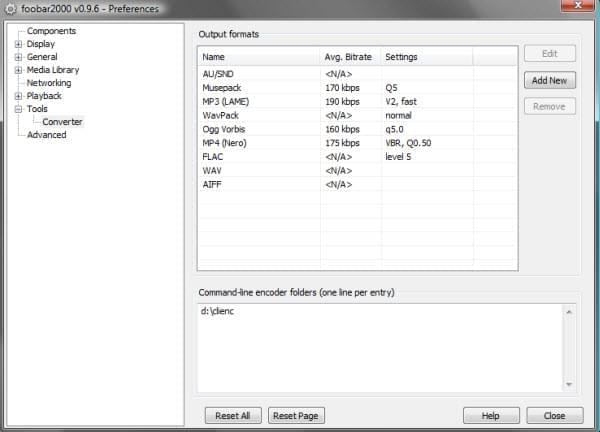 So, which audio converter should you use? The best choice depends on your specific conversion needs and preferences. If you'd like to use a fast and effective tool that allows you to convert files easily online, then Apowersoft is the best free audio converter. You simply have to visit the website and use the conversion services immediately without registering or downloading a software. On the other hand, if you're searching for a more comprehensive tool that offers a variety of other functions aside from audio conversion, you can opt for Free Audio Converter, MediaMonkey, FreeRIP or foobar2000 — which is also recommendable if you'd like to customize your own interface.