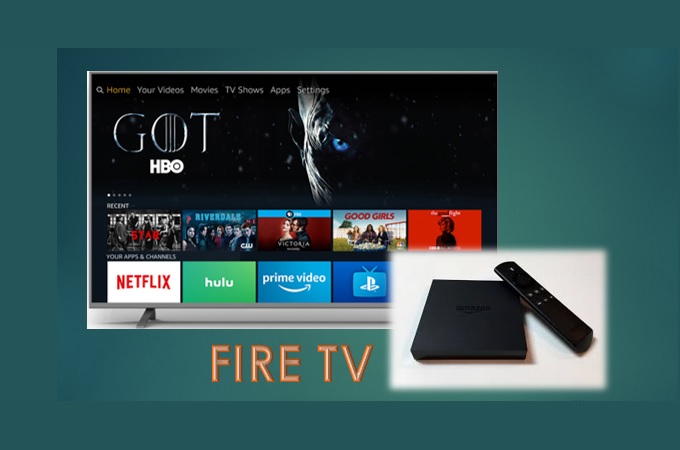 Amazon is trending these days as it develops a micro-console remote and digital media player called Fire TV. This networking hardware allows its users to stream media from different applications like Netflix accessible only on mobile devices. It is like turning your TV into a Smart TV. Many may not know, that it also support screen mirroring. In fact, you can mirror iPhone to Fire TV. And as the demand for this function rises these days this feature gets more popular. In the same manner, you do not need to buy anything for screen mirroring. You can also use other apps to mirror your iPhone to any TV. So in this article, three of the best ways are introduced for your convenience.
How to Mirror iPhone to Fire TV
ApowerMirror
The first alternative is by using a mirroring app. ApowerMirror is one of the most useful tools when it comes to reflecting your device to your PC or TV. In fact, ApowerMirror release a new version compatible with TV's. Now you can directly download the app on your Smart (Android) TV to instantly stream your phone screen on your TV. This way you can have a better and broader screen while watching movies or playing games on your iPhone. This app is also available on all types of devices, including Android phones, Windows computers, and Mac computers. On top of that, you can record the screen while watching. We've written a guide written to make it easier for screen mirror iPhone to Fire TV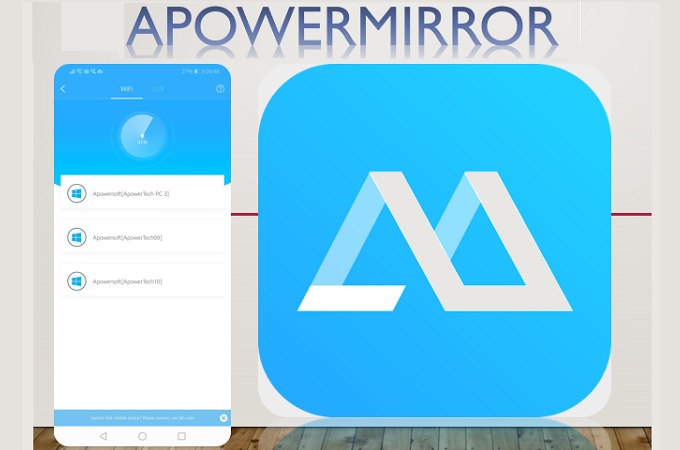 Next, download the app on your PC, Laptop or Mac that will act as a bridge to mirror the phone.
Now connect your PC and iPhone under the same Wi-Fi network.
Next, launch both applications on your phone and PC.
On your phone click the "M" button at the right bottom part of the main interface.
Once the tool recognizes the name of your PC, go to your "Control panel", tap on "screen mirroring " button, then choose the name of your TV.
Now, set the TV source to HDMI. Now get an HDMI cable and connect it to your PC and the other end to your TV. The PC will then be mirrored to show your iPhone.
Video & TV Cast for Fire TV
The other way is by using another third-party app exclusively developed for Fire TV. Video & TV Cast for Fire TV is an app that enables you to freely stream media content from your iPhone/iPad on your TV. Through it, you can browse the web and stream any videos from different websites like Netflix and Hulu, DirecTV, HBO, and Xfinity. The tool is easy to use, the usage has similarities with the previous app mentioned above. Learn more about it as you continue to read. Try it for yourself for a better idea of what features it has to offer.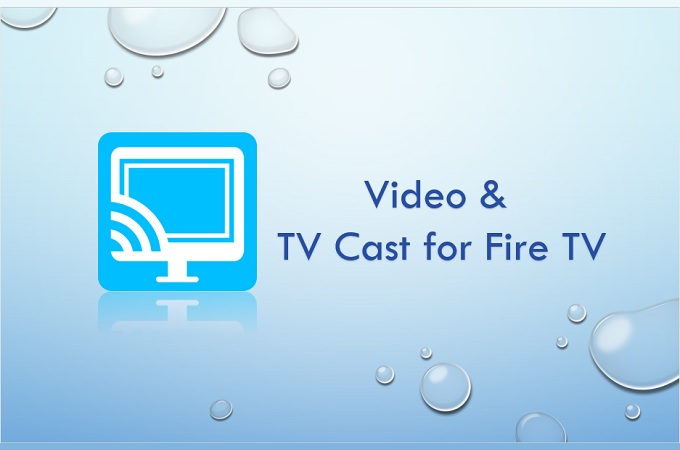 Get the Video TV cast by Fire TV downloaded on your iPhone.
Launch the app on your phone.
Click the blue cast icon located at the upper right-hand side of the main interface.
Search for a video and play it from the search bar on your iPhone.
As soon as the video starts playing you will be given a link at the very bottom part of your iPhone screen. You have to click that to start mirroring.
AirBeam TV
Another solution to stream iPhone to Fire TV is by using AirbeamTV. It is an app similar to the previous apps mentioned. It can also mirror wirelessly on your TV. Yes, it can cast your device but it's not as responsive as ApowerMirror. In fact, it is not suitable for playing games because responsiveness is a little delayed. If you are going to watch movies or stream photos, it will work. However, it is still a good alternative in spite of the downside of the tool. If you want to try it, you can follow the steps below.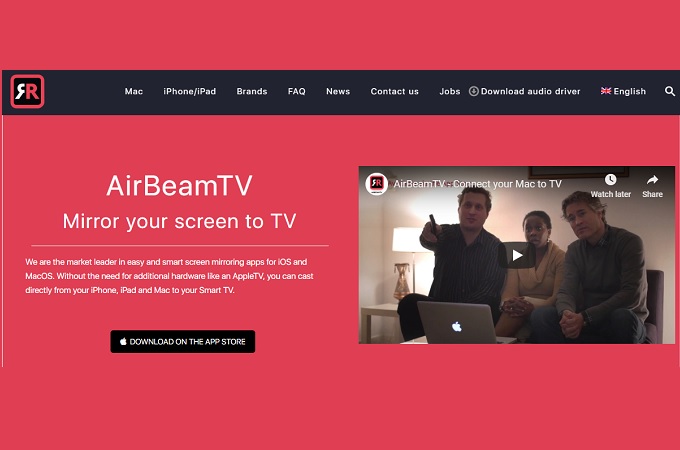 Make sure to update your phone version to iOS 12.
Connect your phone and TV on the same Wi-Fi network.
Open the app on your phone and wait until the name of your TV appears.
Now tap on "Screen Mirror Fire TV."
From there "Screen Mirroring" will pop and choose the name of your TV.
For first time users, you will receive a message on your TV saying you need to allow permission. Just click on "allow." From there, your phone will be mirrored.
Conclusion
All of the alternatives written about above were all tried and tested. So it is guaranteed that they actually work. Generally speaking, they serve the same purpose to mirror iPhone to Fire TV. You can just take responsiveness and video quality into consideration if you cannot choose among those alternative tools.