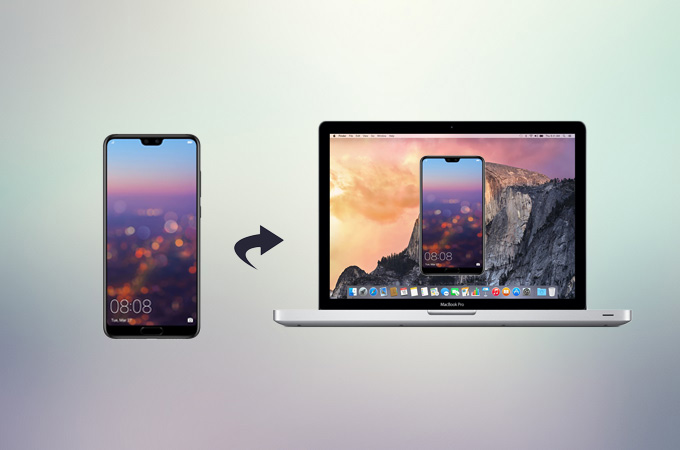 Huawei continuously produces good-quality smartphones that are used by mobile users over the years. In 2018, they unveiled the newest flagship for their P-Series which they named P20. The company guaranteed that this model will provide a new experience for users especially the camera. If you're one of the few who bought this phone, maybe you want to display the phone on a bigger screen. So, here are the applications that you can use to mirror Huawei P20 to PC.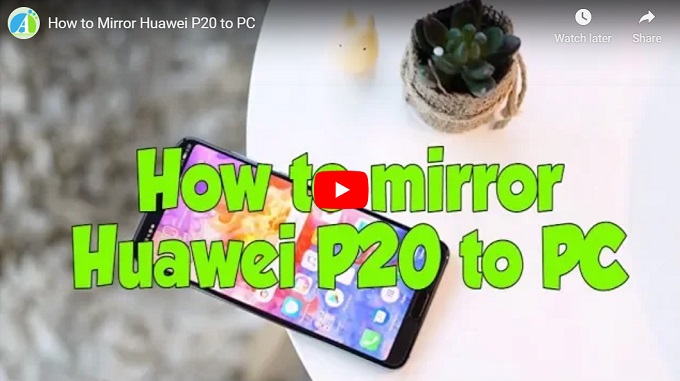 How to Mirror Huawei P20 to PC
ApowerMirror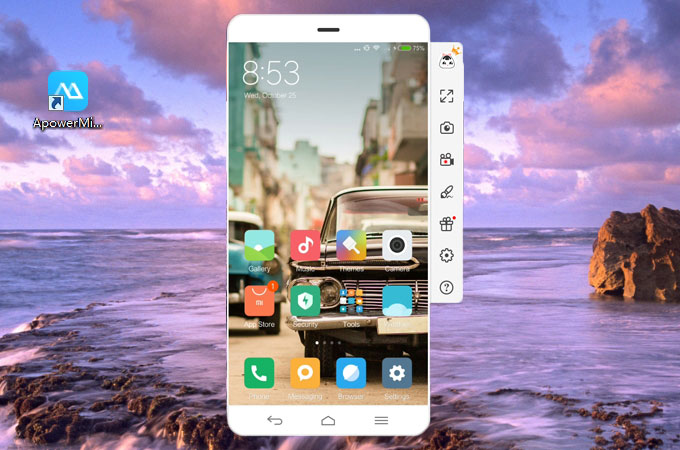 The first application to cast the phone screen to PC is ApowerMirror. This screen mirroring application is designed for both Android and iOS. Its Android version supports various mobile devices like Samsung, HTC, LG, and, of course, Huawei. With this, you can stream videos, music, pictures, and documents from your mobile to Windows/Mac PC. Moreover, it has a control mode from PC which makes it easier to manage the device with a mouse and keyboard. The latest update of the app adds a new game keyboard function which enables you to control your gameplay via keyboard. There is a capturing tool included within the software that can help you take screenshot or record screen activities. Without further ado, read the steps to mirror Huawei P20 to the computer.
Download and install ApowerMirror on your computer. Launch the program once installation is done.
On your Huawei, proceed to the Google Play Store and search for its mobile version. Install the application and run it.
Connect your device with a USB cable and allow USB debugging on your phone. Hit "Start Now" and wait until the app mirrors your screen. Note: You may also connect wirelessly by tapping the M blue button on the mobile version of the tool.
LetsView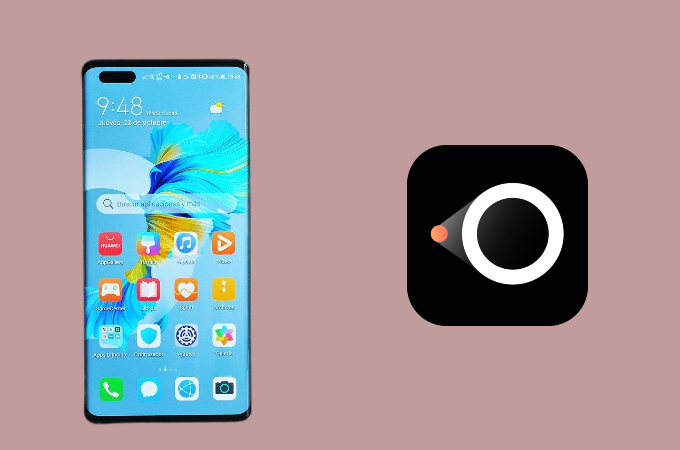 Another app that allows you to mirror Huawei P20 to PC is LetsView. Basically, this is a free screen-sharing app that works on different platforms. The reflector function makes it possible for Android devices to display their screen to their computer. Furthermore, it enables one to take screenshots and view their phone on a full-screen mode. To reflect Huawei P20 to PC, check the step-by-step process below.
First, you need to visit the LetsView official website. Connect your phone and PC to the same network.
On your Huawei, download LetsView from the Google Play Store.
Once the app has been installed, run the program and tap the name of your PC.
Then your Huawei phone screen will be mirrored.
MirrorGo Android Recorder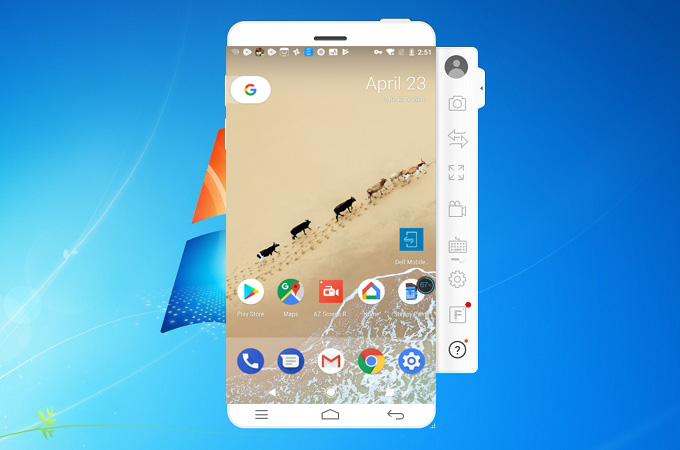 Another app that might come in handy is MirrorGo Android Recorder. It is also a desktop software which your mobile screen to a bigger monitor like a computer. Similar to ApowerMirror, this is compatible with Android or iOS devices and Windows/Mac PC. Aside from its mirroring capacity, MirrorGo Android Recorder takes pride in its recording tool which captures screen performance in HD mode. Furthermore, it can to move data from computer to mobile phone. Follow the guide below to share Huawei P20 with PC.
Download and install MirrorGo Android Recorder on your PC and Android.
Once installation is done, run the program and connect your device with a USB cable if it's your first time to use the app. After this, you can connect via WiFi connection and make sure that USB debugging is turned on.
At this point, hit the "Allow" button to start the mirroring process.
Vysor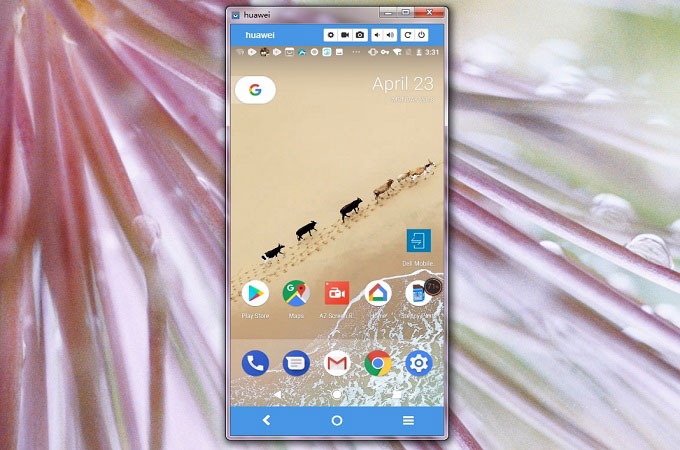 Vysor is another tool you can use. This is a Chrome extension that works as a mirroring app on Windows/Mac PC. With the help of this, you'll be able to control your Android using your computer. Like the first two tools mentioned, it can take screenshots. However, you have to pay for the Pro version to record the screen. Also, there is a problem with its resolution while you're on the free mode. Here are the instructions to mirror Huawei to PC:
Install the Vysor extension on your Chrome browser and download the mobile app.
Next, turn on USB debugging on your phone and connect it to PC with a USB cable.
When your computer detects your device, a pop-up window will appear. Simply click on "View" to display your screen.
Conclusion
These tools can help you screen mirror Huawei to PC. You may choose between these apps according to your preference.