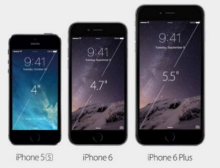 Carrying a slogan of "Bigger than bigger", the newest phone of Apple has just been released. The tech giant recently unveiled the eighth generation of iPhone which is the iPhone 6 on September 9, 2014 in Cupertino California.
Before its big revelation, many speculations had been lingering around the web featuring the iPhone 6 about the bigger screen, curved display, monstrous hardware specs, entire mobile payment system (Apple integrated NFC into its iPhone), eye scanning technology and all others. Yet beyond these assumptions, did Apple really bump high enough to outperform its predecessor which is the iPhone 5s? Check out the iPhone 6 review below to get its innovative aspects as compared with iPhone 5s.
iPhone 6/6 Plus vs iPhone 5s
Design
Overall, the iPhone 6 carries the same design as with the older iPhone 5s but with some improvements. The device is still made with glass and aluminum. It looks premium and feels expensive. One major alteration is the rounded edges and flattened volume controls. Together with the power button, the iPhone 6 features more elongated knobs that sit nicely on its thinner frame. Talking about thinness, the iPhone 5s is 7.6mm thick while the new one measures at 6.9mm. Although it is only less than a millimeter thin, the newer iPhone looks slimmer due to its rounded edges.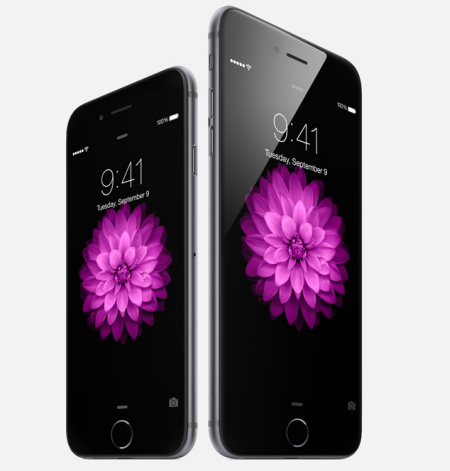 Screen
Saying it's just the right size, Apple holds its horses with the iPhone 5s by maintaining its screen size at 4 inches. Well, this is not the case with the iPhone 6 because it features a bigger display of 4.7 inches which is very common nowadays talking about android handsets. Interestingly, it seems that Apple is also joining the bandwagon of phablets releasing the model with bigger screen of iPhone 6 which is called the iPhone 6 Plus. This one boasts a huge screen size of 5.5 inches. However, when it comes to resolution, there is nothing much to battle out with iPhone 6 vs iPhone 5s.
Camera
Although people tend to look at the number of megapixels present of a smartphone, a well-educated consumer would scrutinize the camera module and quality of aperture before looking at the megapixel numbers. The older iPhone 5s features an 8 megapixel camera which remained the same as with the newer iPhone 6 but there are some improvements that need to be noted. The autofocus, noise reduction and image quality features had been upgraded. Moreover, Apple decided to add more pixel size meaning the newer iPhone 6 can take better pictures even on low light conditions. The rear camera is equipped with Facetime HD and f/2.2 lens that's why it bumps up.

Display
The iPhone 6 performs better than iPhone 5s in terms of display quality. With iPhone 5s's 4 inch screen size, the display is definitely at par having a resolution of 1136 by 640 pixels equating to 326 ppi. On the other hand, the newer iPhone 6 carries a higher resolution of 1334 by 750 pixels but due to increase in screen size, the same ppi of 326 also applies. Through this the iPhone 6 screen maybe bigger but definitely no sharper than iPhone 5s. Luckily, the newest toy from Apple carries a brighter screen comparing with its predecessor.
Mobile Operating System
When iPhone 5s came to the market, it was the first one to experience Apple's newest operating system which is then the iOS 7. With the release of iPhone 6, no doubt that it will also carry the most recent version of Apple's mobile operating system, the iOS 8. iOS 8 is said to take the flat design out and make things rounder to support the latest silhouette of iPhone. Also, iOS 8 will loosen the touch ID restrictions with the purpose to make way for the Passbook-integrated Apple Pay.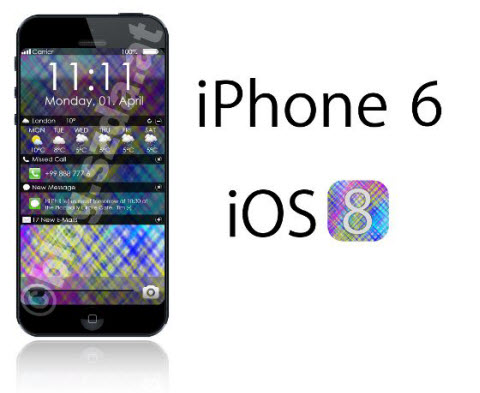 Power
Given its bigger screen, faster processor and newer operating system, the iPhone 6 will surely need a lot of battery to support its features. Unexpectedly, no major numbers can be seen on this department. The older iPhone 5s comes with a 1560mAh battery while the new one is armed with 1810mAh. Although the 1810mAh battery doesn't even come close to its competitors, there's still an added 250mAh more processing power. As with all iOS gadgets, the battery of iPhone 6 is non-removable.
iPhone 6 vs iPhone 6 Plus
As said earlier, the iPhone 6 Plus is the bigger, you can say, better version of iPhone 6. The real score of iPhone 6 Plus vs iPhone 6 is certainly close, some features are improved while others are pretty much objective depending on the needs of the user. The iPhone 6 Plus features a larger screen size of 5.5 inches and is equipped with a higher resolution of 1920 by 1080 accounting to 400ppi. Since the iPhone 6 Plus comes bigger than iPhone 6, expect a little bit more from its side at 7.1mm, though this is literally unnoticeable. Also, the iPhone 6 Plus has optical image stabilization which is not available on iPhone 6. Additionally to make use of its large screen size, the iPhone 6 Plus supports landscape view through iOS 8.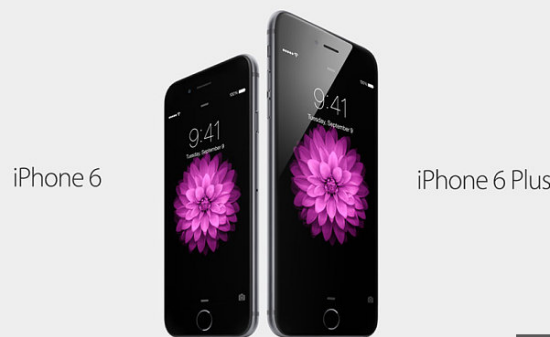 The above iPhone 6 review gives us a quick detailed look on what are the things that this latest smartphone from Apple can offer at its best. To upgrade your older iPhone 5s in exchange of these features are solely based from your decision. You do not need to worry about losing the data while switching to the iPhone 6 since this free iPhone transfer can easily make this done. Please remember, technology is never ending and it will continually improve each day as we sleep.