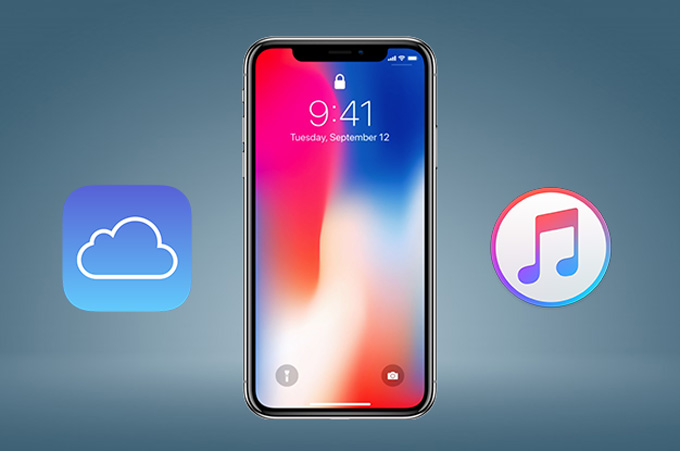 We all have crucial data that we don't want to lose just because our devices are not working any more. As such, technology provides ways through which we can ensure important information is well stored to prevent losing any irreplaceable data. For instance, you may need to store your wedding photos or graduation photos or other important data for safe keeping; iCloud backup or iTunes backup can be of help. With Apple, you have two main methods for saving your data; you can use either iCloud or iTunes or both. In this article we will learn more about these two major data storage methods.
What's the Difference between iCloud Backup and iTunes Backup?
You may ask what's the difference between iCloud backup and iTunes backup? Now let's compare these two tools in different fields.
1. iCloud Backup
In iCloud backup account, you only get 5 GB of free space but additional space can be bought at a fee. Apple iCloud backups most important data on your device including camera roll, documents, accounts and settings. iCloud backups is best used when on the go or when you cannot get access to your iOS device, however, you will have minimal data to back up.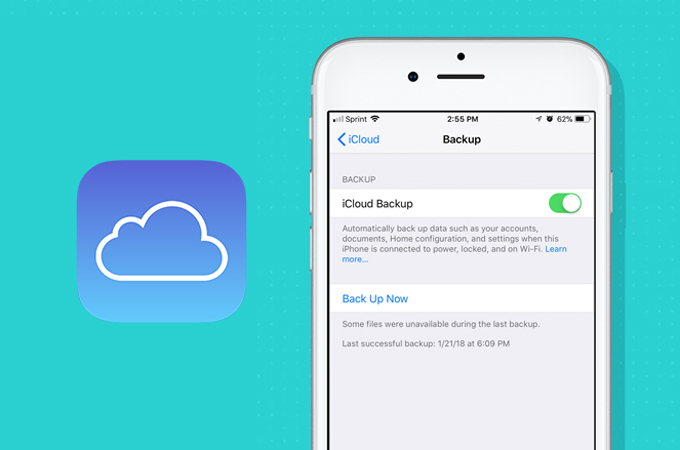 What is omitted on iCloud backups?
Data that already exist in iCloud including contacts, notes, photos, calendars and iCloud photo library.
Data stored in other cloud backup services including Gmail and Exchange mail.
Apple Pay information and settings.
Touch ID settings and iCloud music library.
2. iTunes Backup
iTune backup account is the most common storage method among most people with iOS devices. One of the reasons of the popularity of this method is that it gives the user the opportunity to store a lot of large files and networked backups. With iTune backup account, you can store your lecture notes or large experiment videos, settings and all your account passwords from your device, including apps and data.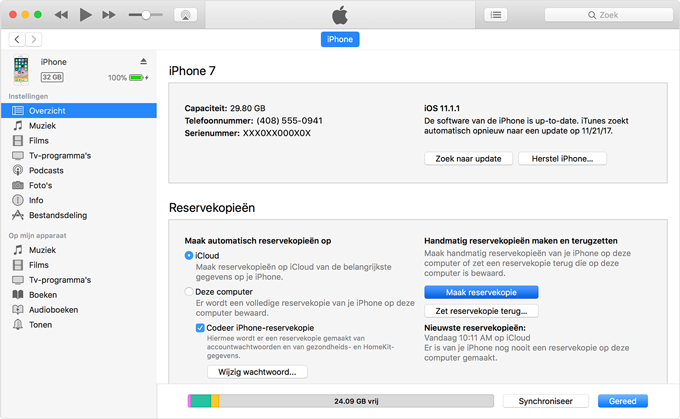 What is usually omitted on iTunes backup?
Content from App stores and iTunes including PDFs downloaded directly to iBooks.
Content synced from iTunes.
Photos already stored in the cloud.
Touch ID settings.
Apple Pay information and settings.
Activity, Keychain and health data.
Should You Use iCloud or iTunes Backup?
iCloud backup VS iTunes backup seems like a difficult question. Majority of us don't know when to use iCloud backup and when to use itunes backup.
Use iCloud Backup or iTunes Backup
Everyone has a reason of using either of these two data backup methods but both of them have advantages that surpass using just one of the two. But should you use iCloud or iTunes backup? To ensure your data is secure, use both backup options; take the advantage of iCloud backup's simple convenience, while still taking the advantage of data encryption option that comes with iTune backup account. With the two methods, you are guaranteed to have the peace of mind of knowing that your phone data will be secure and available whenever you need it.
Use ApowerManager
If you are looking for a comprehensive and easy way to transfer and store your data on your PC, Apowermanager is the best software that can back up your entire Phone (Android or iPhone) data at once to keep it safe on your personal computer. Using this mobile manager allows you to preview, export and manage the backup data anytime you want. In addition, ApowerManager enables you to backup all important data from your iPhone on your Windows or Mac computer, including messages, contacts, and call history, among other crucial data. To use ApowerManager, you need to do the following:
Download ApowerManager to your iOS device and PC.
Once downloaded, run the Apowermanager on both devices.
Connect your mobile device and PC using the USB cable.
Back up your phone data.

You can also transfer phone data from your mobile device to your PC for safekeeping.
Conclusion
Below are the information about the difference between iCloud backup and iTunes backup. Conclusively, the three discussed data storage are some of the most promising; they ensure your data is stored in a secure location. If you prefer using either of them, you are guaranteed to get the best data storage service available. It's time to keep you data safe for restoration when you can no longer access your mobile device. You can use iCloud backup or iTunes backup but the best way is to use them together. However, ApowerManager allows you to restore the backup data to your phone with one click and to preview and manage the backup files.