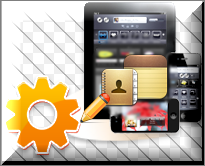 The iPhone can do tons of things. From taking high quality pictures to connecting over the internet, it keeps rolling out new features continuously. But besides all these functionalities, the primary use of iPhone is to communicate with people. To this end, the ability to save and edit contact numbers is also very important. With iPhone's contacts application, users can store unlimited telephone numbers of people together.
Aside from the ability to save hundreds or even thousands of telephone numbers, iPhone users might need to manage iPhone contacts. Of course you don't want to go over thousands of numbers just to find the contact number of your boss or close friend. Similarly, you don't want to create multiple entries of a person with several numbers. Managing iPhone contacts gives you the freedom and convenience after accumulating large variety of contacts and to quickly locate the right number you want to dial. If you are having troubles managing all those numbers saved on your phone, check out these solutions below.
1. Manual way – use iPhone directly
2. Comprehensive way
3. Quick and online solution
How to Manage Contacts on iPhone directly
Just like other smartphones, you can categorize entries by group, add supplementary information, import/export contacts from other devices or into your computer, create backups, delete contacts, add picture thumbnails and more on your iPhone directly. You can even sync contacts to all your iOS gadgets and create a unified list of saved contacts. Additionally, iPhone supports syncing your contacts to Google and iCloud.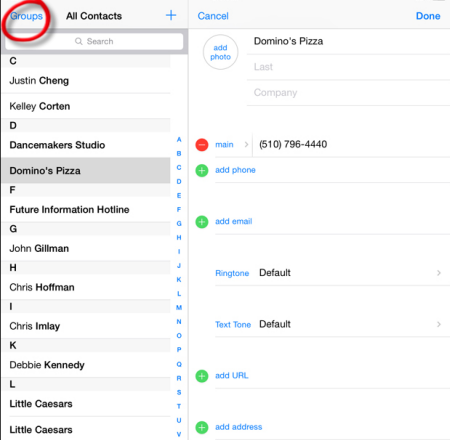 If you choose to manage all your contacts directly on iPhone, you have to do it manually. This means manually editing each and every entry, manually creating backups, manually importing/exporting contacts from your iPhone to PC and manually entering additional information on every contact. Also, linking your iPhone contacts to Facebook, Twitter, Outlook and other hosting services creates one messy phonebook list. That is to say, you have to do all these step by step and manage each contact.
Luckily, you could always use an iPhone contact manager to make things a whole lot easier. Tons of them are available online but below are two of the most notable ones.
Tools for Easy Organization of iPhone Contacts
Method 1: Apowersoft Phone Manager
More than just an ordinary iPhone contact manager, this PC suite is an all-in-one tool capable of doing many things. It can transfer mobile contents from phone to PC and vice versa. Users can create backup of files, restore lost files using previously made backups, take screenshot of your iPhone and project your smartphone screen directly on your computer, manage all the data including contacts, music, video and more. Besides, the Apowersoft Phone Manager comes free and it works with all iOS as well as Android gadgets.
Using this program to manage iPhone contacts on PC is very easy. In fact, you wouldn't need in-depth knowledge about iOS or even technical know-how on your phone. Simply download the program right here:
After installing the program on your computer just:
1
Connect your iPhone 6/6 Plus to PC using the supplied USB cable. When a notification window pops up on your iPhone, make sure to tap the "Trust" button.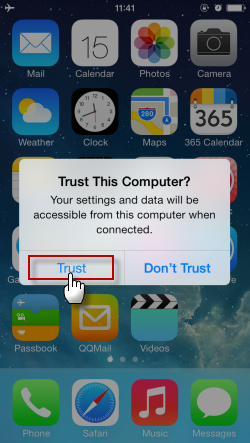 2
Wait until the device has been recognized then on the main interface, click the "Contacts" icon located on top. Just under the contact menu, you will see various actions such as add new contact, edit contact information, send message, import, export, delete and refresh. Simply select whatever task you need to do.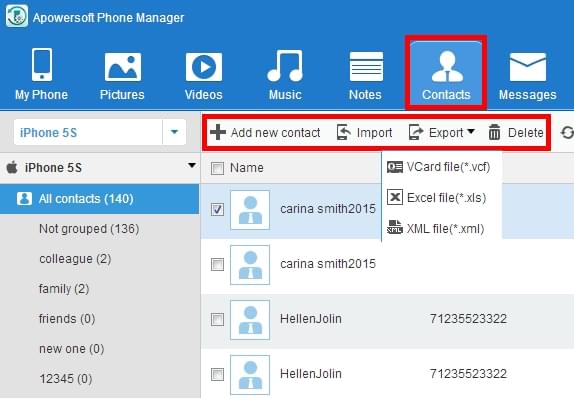 3
All your contacts can be seen on the left pane but you could always use the search icon situated on the right to efficiently search specific entries. You could moreover group contacts to make them easier to view as well as navigate. Simply click on "Create group" and input whatever you need.
Remember that to avoid losing contacts, use the backup feature of Apowersoft Phone Manager to keep your phonebook entries safe all the time.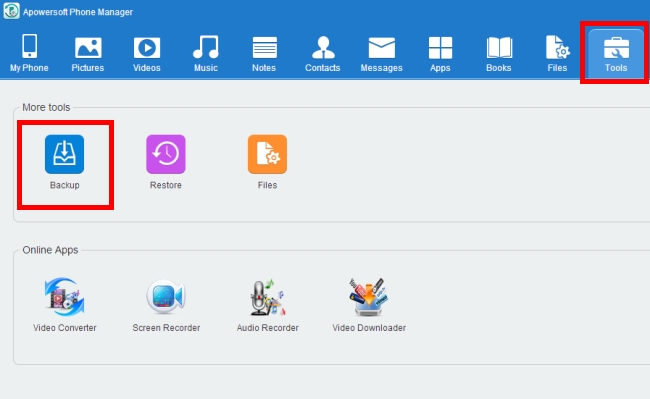 Method 2: Apowersoft Free iPhone/iPad/iPod Transfer
Another free application that you could use to manage iPhone contacts is the Apowersoft iPhone/iPad/iPod Transfer. This program is recommended for users who don't want to install additional software on their computer since it is an online based app that does everything within your browser. Aside from easy organization and convenient transferring, the tool can equally transfer media files, export and import mobile data, manage applications, create ringtones, add new playlist, and more.
This freeware can import and export all contacts saved on your iPhone in a variety of formats namely Outlook, Gmail, CSV and VCF. Moreover, you can use this contact manager to create new contacts, delete entries, merge duplicated contents, create backups and restore lost numbers.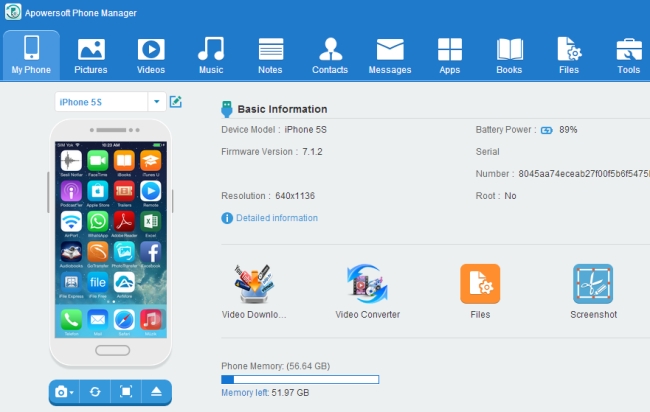 To manage contacts on iPhone using this online program all you need to do is:
Launch the application by visiting its website and allow the java notification pop up.
Wait for the program loads completely then connect your iPhone to PC with USB cable.
On the left pane click "Information" then hit the "Contacts" tab on the right.
Here you can choose the appropriate task such as exporting, importing, deleting contacts based from what you want.
You can delete entries, backup or restore, merge duplicated contents, create new contacts, and more.
Sure that you can organize all your phonebook entries directly on your smartphone but why bother when there are many ways to manage iPhone contacts on PC. Whether you want to use the online application or the PC software, both are completely fine since they are convenient, free and efficient to use. Above all, you won't do all these without spending any effort.