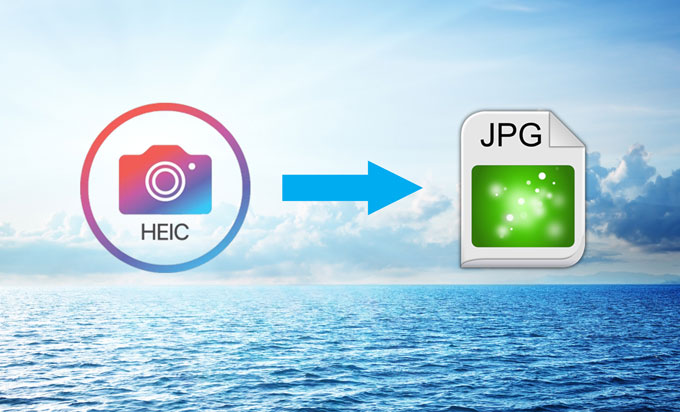 Many of us are familiar with JPG as it is a common image format. But along with the release of the new Apple's iOS 11, HEIC becomes the image format that is being talked about across the web. HEIC is used by Apple on iOS devices in order to solve the problem of huge image size eating up your iOS devices' memory. However, it's not a popular image format yet, and it would be difficult for you to view HEIC images on Windows or other mobile devices since there are few apps allowing you to open or view it directly. Therefore, one of your best choices is to convert HEIC to JPG. Here are some of the notable programs that you can rely on.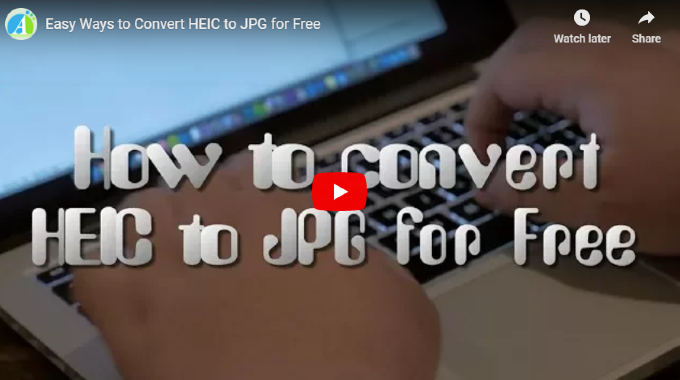 Apowersoft Free HEIC Converter
To convert and open HEIC file on Mac or Windows PC, the best application that you can use is Apowersoft Free HEIC Converter. It is a web-based application that is solely made for the purpose of turning your HEIC file into a JPG in no time. Besides, it is 100 percent free and all of the converted images are automatically deleted to make sure that your privacy is being kept. The program is very easy to use and it converts images at a fast rate. Here are the steps you can follow to utilize this HEIC to JPG converter.
Go and visit the official page of Free HEIC Converter.
Once on the page, you'll notice a box where you can drag or open the pictures in HEIC format.
The HEIC images will then be converted immediately as soon as you open or drag them into the conversion box. Wait for a while until the conversion process is done. Then, a preview of image will show as well as the size of the JPG file.
Hit on the download button to download the converted HEIC images. If you have multiple images converted, click on "Download all" to save all the converted files.
The online free version works well, but it would be more convenient if you use the desktop version as Apowersoft HEIC Converter desktop provides a faster conversion speed when batch converting HEIC to JPG. Also, you don't have to go the web page every time when you want to use it.
To use the desktop version, launch Apowersoft HEIC Converter desktop, add HEIC files, and then hit on "Start converting". After a while, the conversion will be finished. You can check the converted files by opening the preset file folder.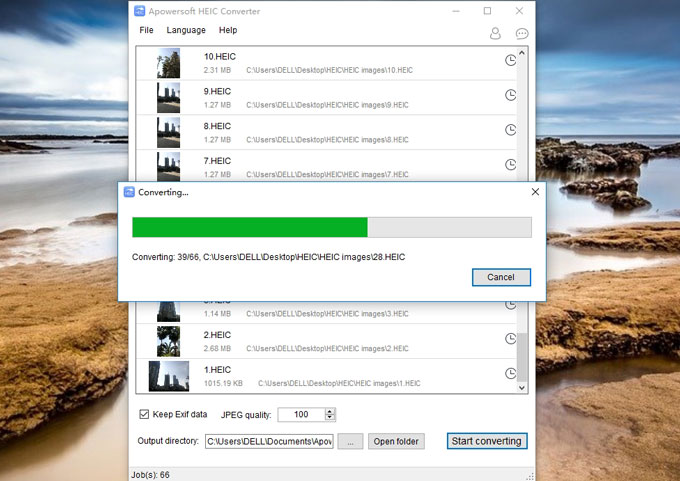 Apowersoft Photo Viewer
Here is another way to convert HEIC to JPG: using Apowersoft Photo Viewer. This is one of the first image viewing applications that allow you to directly open HEIC files on without adding any plug-ins. By using this program you can view any HEIC photos from your iOS devices on your PC smoothly. The program has a simple interface and a slider where you can move the image flow from right to left or vice versa. Plus this image viewer has a slide show function, which can be used when sharing your picture with others.
To use this free HEIC converter, follow the simple steps below.
Download and install this tool from the button below.Download
Afterwards, open the application and start dragging the HEIC images into the tool's interface or click "Open" to search and choose the files to be converted.
Once the pictures are loaded, you can instantly view them as you wish. You can also use the functions located at the bottom of the tool to manage your photos.
To convert the HEIC images into JPG, go to the three-dots-like "Main Menu" and choose "Save as". Then another window will appear by giving you an option where to save the file. Simply look for an output folder that you prefer.
Afterwards, go to "Save as type" and from the drop down menu select JPG and then click "Save".
The file will then be saved as JPG and you can share it on various mobile devices.
Both HEIC converters are quite easy to use, and both of them are free. The first method comes in handy especially in converting numerous HEIC files. However, the second method allows users to open and view HEIC image prior converting, which is also good. You can choose the one you prefer, or you can use both apps if you wish. It is possible to use Apowersoft HEIC converter for converting images on a massive scale; while for a small scale conversion, Apowersoft Photo Viewer is enough.