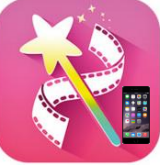 We cannot deny the fact that smartphones of today are deemed to be powerful multimedia gadgets. Especially for iPhones, they are equipped with monstrous camera specs which are capable of doing just about anything from capturing wonderful pictures to recording memorable videos. And when it comes to editing multimedia contents, tons of free and dominant photo editors can be freely downloaded online. However, when it comes to available iPhone video editor, you can only count them all with your fingers.
There are many reasons why one needs to edit videos directly on iPhone. For instance, you might want to add some stunning features like visual effects, background music or animation so that you can share edited videos online through social networking sites. If you are having difficulties finding the right video editor for iPhone, check out these suggested tools below.
Methods to Edit Video on iPhone
1. Native app for iPhone
2. Free app for iPhone
3. Edit video on your PC
This mobile application is available on iTunes and it supports both the iPhone and iPad. Designed to edit videos on your mobile device, iMovie comes almost complete with its diverse video editing functions. It features a Hollywood-style trailer templates, HD themes, creative movie effects, tons of transitions, ability to share edited clip on other Apple gadgets, direct publishing of clips to social networking sites and all others. It equally supports AirDrop and iCloud for a no-cable needed file synching. However, it doesn't come free and you need to shell out $4.99 before you can start using its services.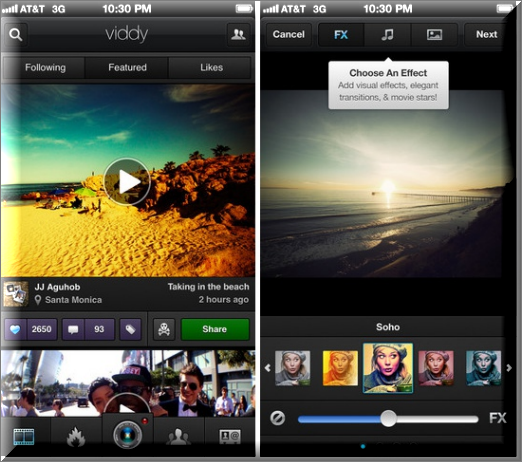 Compared with the above software, Magisto comes 100% free and it can edit iPhone video smoothly. It is free to download on iTunes. With Magisto, you can trim contents, edit parts, share clips on social networking sites, organize your videos, add sound effects and access edited clips from any iDevice. Although, better be warned that not all features of Magisto can be enjoyed free. There are add-ons that you need to purchase such as unlimited uploads, support for longer videos, exclusive editing styles, etc.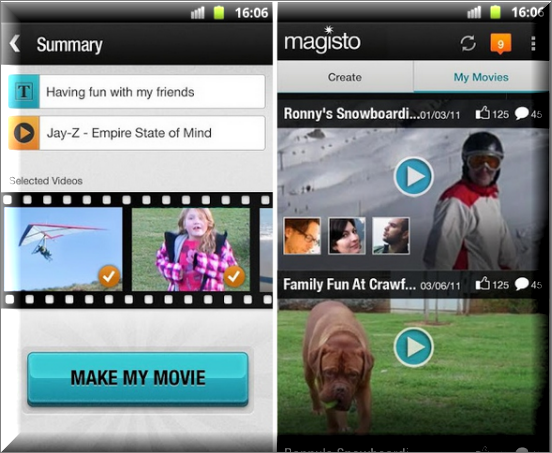 How to edit video on iPhone is surely possible with the above mentioned applications but editing clips on your PC actually offer tons of advantages. Rest assured that your video editing needs wouldn't be as limited as the above software. First is that you'll eliminate the need to purchase costly applications and in-app add-ons. Second is that video editing on PC is much easier than working on your iPhone's small screen. And last but not the least, there are desktop solutions or methods you could try.
Easy Steps to Edit iPhone Video on PC
This method requires three parts and after which you'll have your professional looking movie or video playing right before your very eyes. Check them out after the jump.
1. Transfer videos from your iPhone to PC
2. Use a professional video editor to edit your video
3. Transfer the edited video from PC to iPhone
Part I – use Apowersoft Phone Manager
Don't worry about paid applications because there's a free yet effective tool you could use – the Apowersoft Phone Manager. This software comes absolutely free and it comes fully compatible not only to iOS gadgets but to Android devices as well. With this tool you can transfer files from phone to pc and vice versa, backup mobile contents, facilitate file restoration, manage multimedia contents, project mobile screen to PC in real time, take mobile screenshots on laptop, and all others.
Before you can edit videos on iPhone 6 or to other versions of iPhone, you need to transfer the file first on your PC. Here's how:
Install the Apowersoft Phone Manager on your computer.
Open the application and connect your iPhone to PC.
From the main interface click the "Videos" tab on top.
Select the file you want to edit and hit the "Export" button.
Save the file on your hard drive.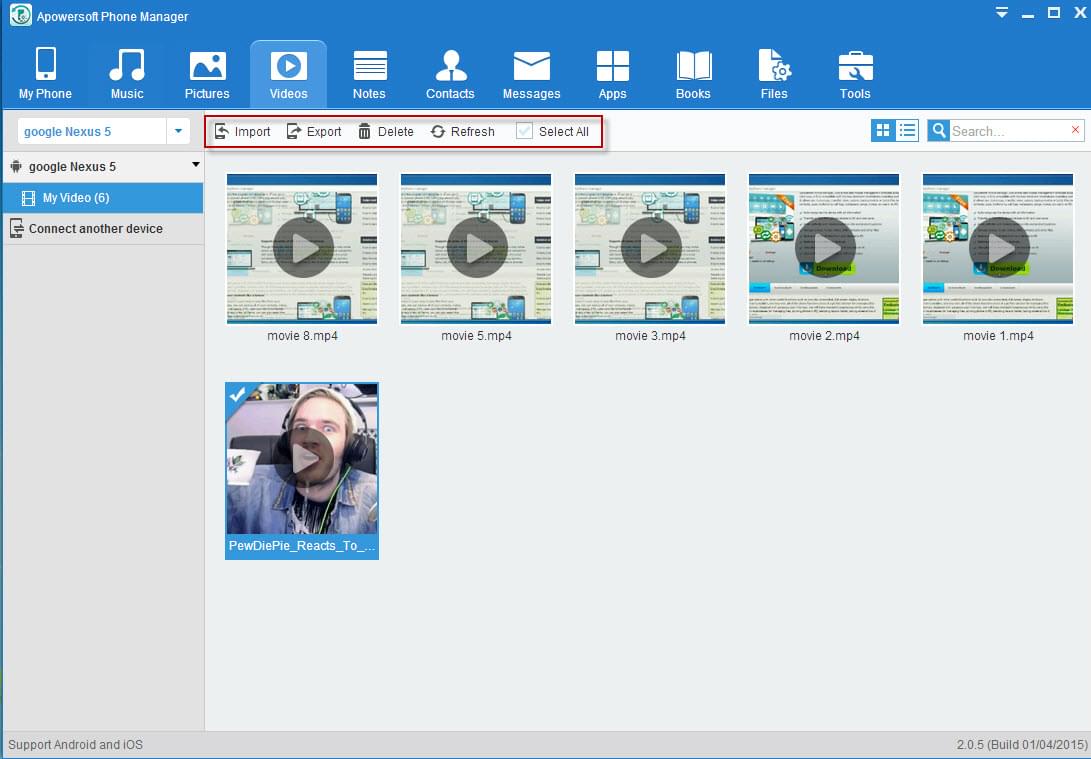 Part II – use professional video editor
After you have saved the video file on your PC, it's time to use a professional video editor to further beautify your movie. In this case, you can use the Apowersoft Video Editor. This software is packed with wonderful features both amateurs and professionals would surely find useful. It comes with 250+ fantastic audio effects as well as stunning visual effects, motion filters, 50 dynamic transitions, ability to speed up or slow down the video, power to extract audio from video, mosaic capabilities, picture-in-picture video tools, easy file sharing, file conversion, DVD burner and many others.
How to edit video on iPhone using the tool is so easy that even novice users wouldn't find it hard or complicated. After you have installed the software just:
Open the application and click the "Import" tab on top.
Import the video file you've just transferred from your device.
Now you are ready to trim the video, add special effects, insert songs, etc.
You could also insert personalized texts or recorded music.
When done, save the video file on your computer.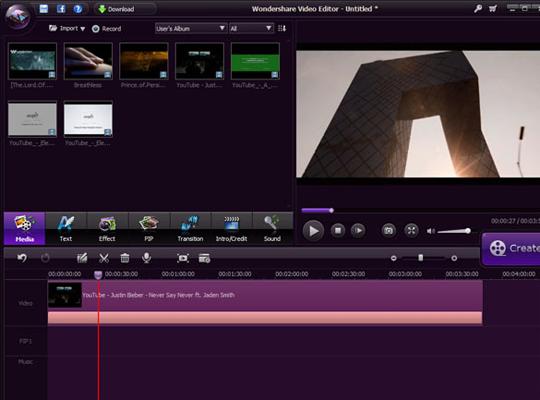 Part III – Transfer the edited videos back to your iPhone
Now that you have successfully edit videos on iPhone 6 or iPad, just transfer the edited video back to your device. To make this thing easy, you could again use the Apowersoft Phone Manager as it equally supports PC to iPhone file transferring.