Since the smartphones come with large storage and inbuilt music player, the single-function portable MP3 players is not so popular nowadays. Especially for LG G series phones, they are equipped with the advanced player and adopted the innovative sound technology which bring users clear and high fidelity music. Furthermore, G series phones have 32G memory, thus users can store a large number of tracks without hassle. It's surely a joyful experience if you own such a cool device, but there're also problems when trying to download music on LG phone. Different from downloading files on PC, it is impossible for you to open a webpage on mobile and right-click the file to pull it off the net. Besides, for copyright protection, downloadable music resources are limited. Then if you ever failed to save your desired songs and put it on LG mobile, read this article to find the practical solutions.
Cheap and Efficient Method to Download Music to LG Phone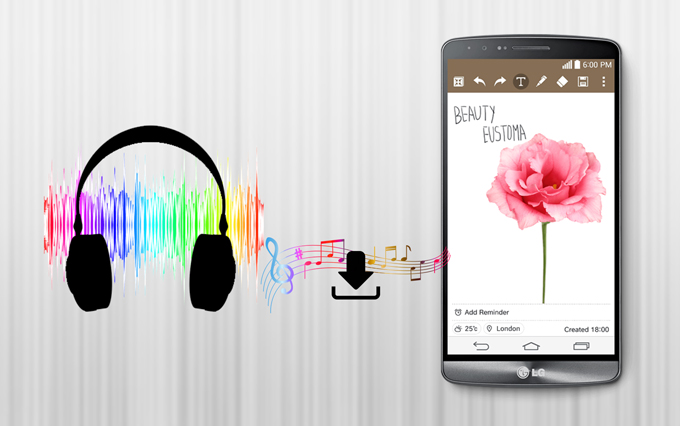 The first option I will share here is to download your favorite songs on computer as local files then transfer them to mobile device. What you need is the music downloading program – Streaming Audio Recorder, a phone management app and your phone.
Install and Open LG Music Downloader
Click the above "Download" button to get the software, install it by following the wizard. After installation, you will see the shortcut icon on your screen, just double-click it to open.
Configure Necessary Settings
Click the gear icon to unfold "Tools" menu on the top right corner of main interface, select "Settings" and then choose "Download settings". Adjust the "Maximum simultaneous downloads" to ensure that you can download songs to LG phone in batch. Set the "Format" as "MP3", it is the file type that can be played on the phone smoothly.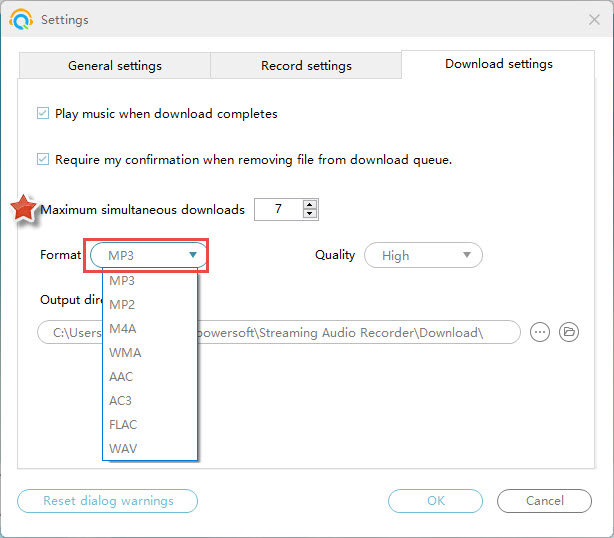 Search Songs and Download Them
Navigate to "Search" tab for using the music search engine. Type in the song name into the blank bar and press "Enter" key, the results will display for you. You can pre-listen the music first, and tick the boxes before the songs you wish to save, then click "Add to Download" on the left lower part of the interface.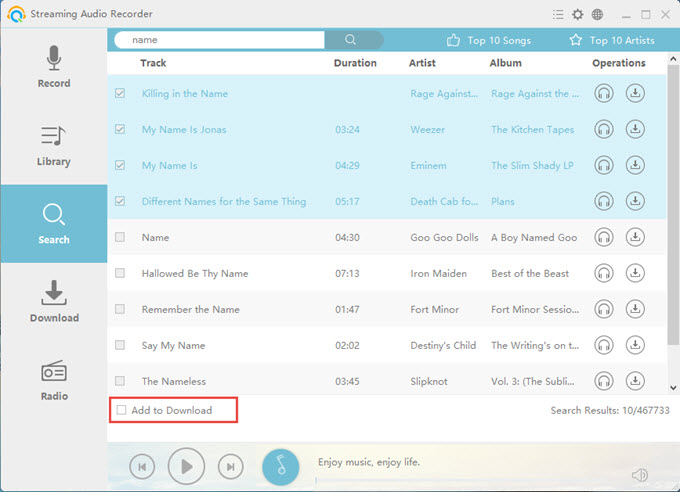 Organize Downloaded Music
Hit the pop-up reminder "Selected tracks have been added to download list" then you will be lead to download list. Check the progress or just let the software work in background and do other things. Tap "Open Folder" to locate the downloaded songs on computer.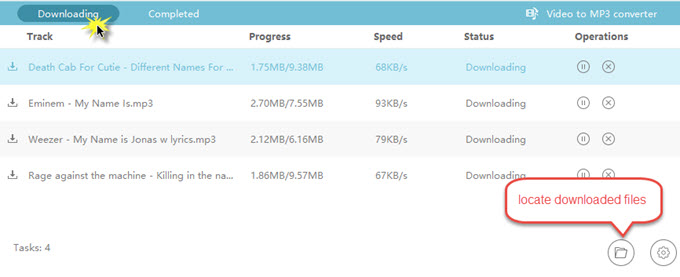 Connect LG Phone for Transferring File
Now you need to install a file management and transfer app to transfer the music, search AirMore in Google Play and install it. Then open AirMore Web, use the scanner in the app to scan the QR code on screen. The service will require your permission to access the data, so simply choose "Agree" or "Accept" on the LG phone.
Click "Music" icon on the webpage, then you will see the music files on your mobile. Hit "Upload" icon, browse the music folder on PC, press "Ctrl" key on the keyboard and click on the songs at the same time to select them, click "Open" button to begin transferring them to the phone. When it is completed, you can close the webpage to disconnect the service immediately.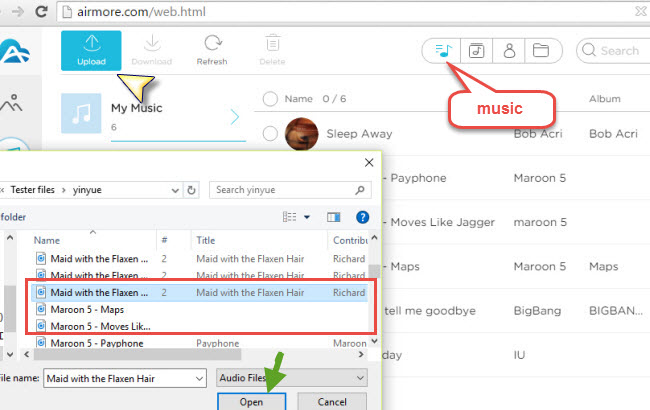 Here are the whole procedures to free music downloads for LG phones. It is time to pick your phone to listen to the music at any time.
Workable Apps for Downloading MP3 for LG Phone
If you can guarantee that you always can get Wi-Fi connection, or you don't mind the high cost on phone expenses and digital music purchase, it is suggested to download music on LG phone with music apps. You will get lost in the vast number of apps in Google Play store, so here recommends two reliable apps.
It is one of the top music apps which let users stream, download, share songs and organize playlist easily. Most users could use it to play music online, but actually you also can pay fees to download the MP3s. One hack is that you can remain concern to the service, it is regularly provides some free albums for downloading. On the other hand, it doesn't include songs from some artists like Taylor Swift due to the copyright issue.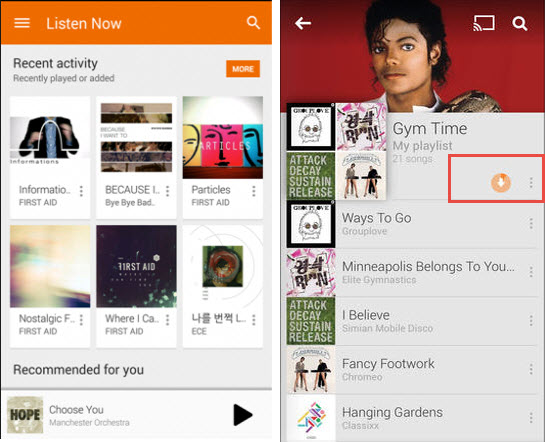 4Shared has a huge database for users can find songs from Classic to Pop by sparing no effort. To download music with it, input keywords and use advanced search mode to filter incomplete and low quality songs. In the song list, tap the one you like for achieve more functions like play, download, add to playlist and share.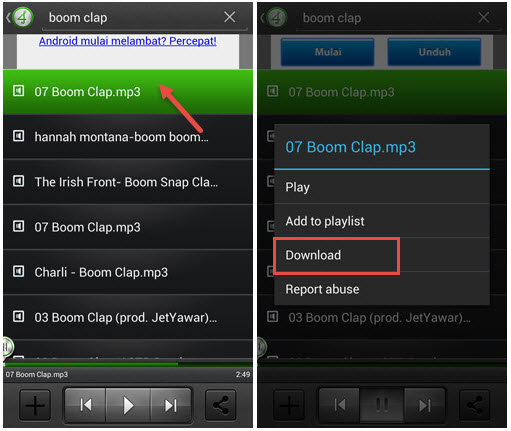 Which is the better way in your view? Do you have other solutions to download music to LG phone? Please leave a comment and discuss with us!