Gone are the days of using small portable media players that can only house a handful of songs. In today's increasing age of technology, tablet computers are gaining an immense popularity. Here we just take a look at iPods versus iPads. True that iPads are not as small as iPods or other digital MP3 players but their crisp big bright display and generous memory capacity make them more useful than the former. You can also use it in many ways such as browsing, playing games, personal diary, watching movies and best of all listening to your favorite music.
iPad can be used as a portable computer which concentrates on entertainment. Yet due to its brilliant speakers and visually attractive media player, many people wish to download MP3 for iPad and play music on the go. This slim device can give you hours of continuous music playback and thousands of songs depending on the memory available. There are many ways on how you could do this job, see them all after the jump.
Part 1. Free Download MP3 from Internet to iPad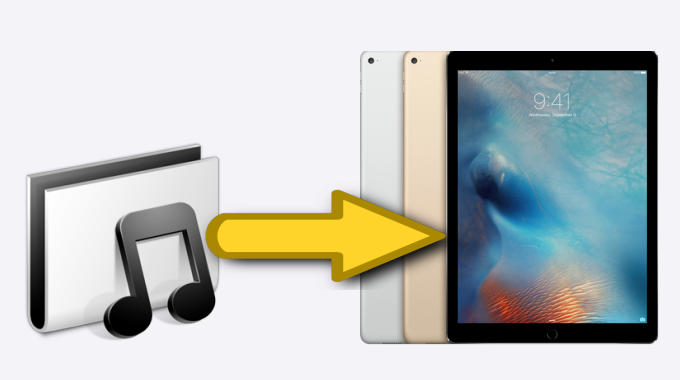 First solution is to download MP3 on your computer through the internet then transfer it on your iPad. This method might look tedious and complicated at first but no worries because below are efficient tools that will really help you most.
Streaming Audio Recorder
The cool MP3 downloader for iPad is the Streaming Audio Recorder. With this desktop application, you can not only easily grab MP3s online but also convert them to various formats such as WAV, WMA, OGG, AAC, FLAC and more. What makes it different from similar software is that it can record any sound playing on your computer without losing quality. There's no hassle to capture live streaming audios, or music from video streaming sites, CDs, radio stations and all others with it. Better still, Streaming Audio Recorder offers three MP3 downloading methods. Download and install the program on your computer, and then follow the guide:
Method 1: By recording. Open the software and customize the audio source as "System Sound". Play the music that you want to capture, then tap the "Record" button to start recording and "Stop" when done.
Method 2: By searching and downloading. Go to "Search" interface, input related keywords into the search box on the top of interface. After pressing "Enter" key, a result list will show, you can choose and download MP3 for iPad.
Method 3: By converting video to MP3. Click "Video to MP3" from the "Tools" menu, copy the video URL and paste it into the dialog box. Hit "Add to Download" to activate the download job.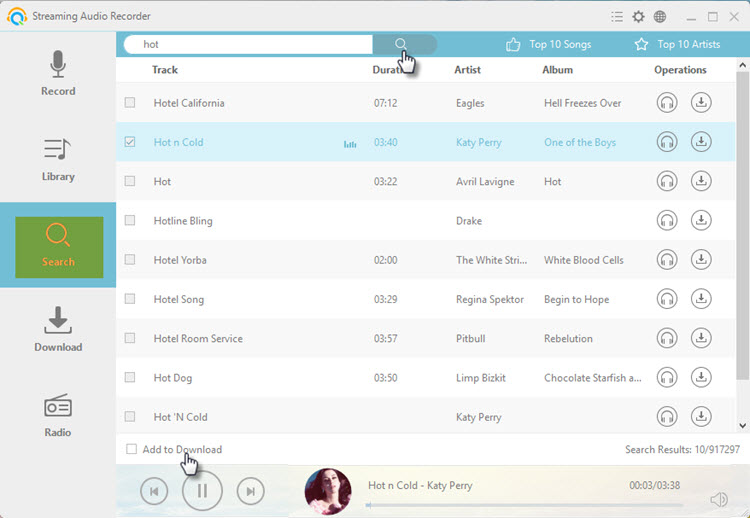 This software comes with a practical feature which facilitates to automatically sync downloaded MP3s to iTunes. All you need to do is to click the "Tools" tab and select "Add to iTunes", then organize the songs or playlists.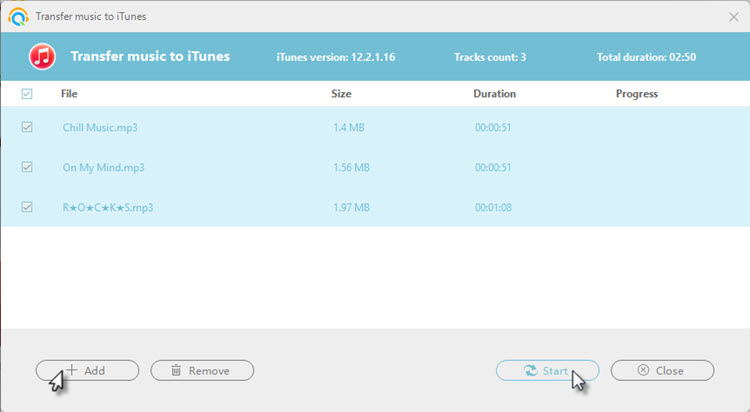 MP3 Grabber
If you want to download MP3 to iPad without shelling out even a single dime, MP3 Grabber is the best choice. It features a powerful MP3 search engine with thousands of songs from classical music to modern pop. Additionally, it can convert audio files between lots of formats and and also trim audios using editor settings. Compare to other free MP3 grabber tools, this app don't have any limitation. You can download MP3s as much as you want. Using this tool doesn't need to install extra program on your computer, just follow the simple guide:
Navigate to MP3 Grabber, type in the song title on the blank search bar and hit "Grab it" button.
A search results will appear, you can select the appropriate file.
Click "Download MP3" button to save the song on your PC.
After you have successfully downloaded the MP3, open iTunes to transfer the file.
Click "File" and choose "Add file to library".
Connect your iPad to PC using USB cable and sync your iPad to transfer songs.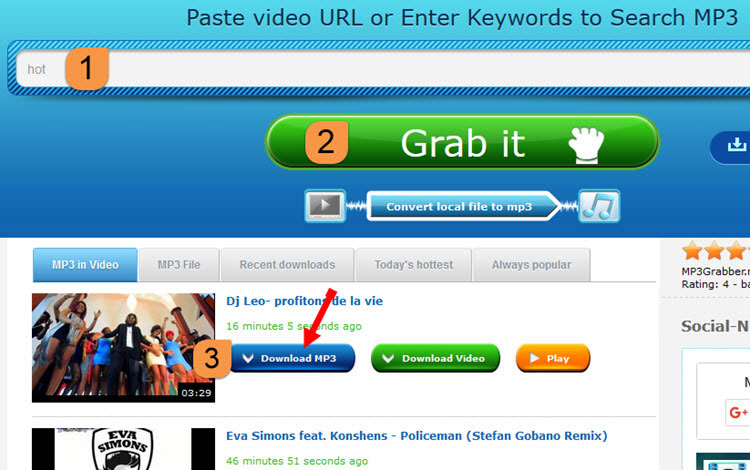 Part 2. Direct Ways to Conduct Free MP3 Downloads for iPad
Google Play Music

For those looking for a wide variety of available MP3s, Google Play Music is a nice option. It features listening without limitation, creating custom radio stations, building your own personal music collection, playing MP3s without ads and many more. In order to enjoy all the benefits, you should become a premium member to gain Google's All Access.
Free Music Download Pro

Are you in search for high quality MP3s? Check out Free Music Download Pro. It can be installed directly from iTunes store with a one-time fee of $2.99. This app offers free downloadable legal music and you are supported to download up to 10 songs simultaneously. This application comes with a built-in music player and file manager for easy organization of stored MP3s.
Music Top Hits

If you want to download MP3 to iPad free, Music Top Hits might be the right tool. The app features a large collection of MP3s classified by artist, country, genre, or music title. Keep in mind that it requires at least iOS 4 and you need to be connected to the Wi-Fi at all times to be able to stream or download music contents. Besides, this app also can be used to download music on iPhone.
There are many ways for downloading MP3s on your iPad. There are those that offer free MP3 downloads while paid applications feature an all-in-one solution for saving music. Depending on how addicted you are to songs, pick an app that will cater to all your desires.