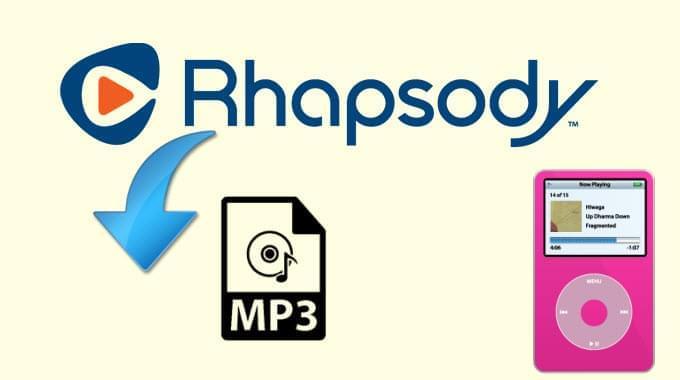 Rhapsody is an online subscription based music store that was started in the early 00′. This web based music service lets its user to gain access to massive collection of songs from multiple artists that were known World Wide. Even though a monthly subscription is needed; many people still patronize their service because of its reliability and consistency. There are two ways to enjoy the music of Rhapsody after subscription, the first one is by visiting the webpage and listen to music online or download and install desktop software for a more manageable song list. However, many of its users always want to have these audio tracks on their gadgets but their concern is on "how to download music from Rhapsody?" Let's put some solution to this concern as we go along with the post.
Two ways to download MP3 from Rhapsody
Luckily for music lovers, getting songs from Rhapsody to MP3 is now feasible with the two simple ways.
Downloading from Rhapsody Windows Software
The first method that we can use is by getting the audio track directly from is Rhapsody Windows software. This is the most convenient way of doing it, for it does not requires many steps and it is very accurate. To start with this process, simply open the Rhapsody Windows software and look for the specific music track that you want to have. Then follow below steps:
1
Choose and pay for the songs you like
All of the track or album has a "Buy MP3" button located next to them, so just click the button of your sure of buying the song. After that, a pop up window will show and ask you to enter an coupon code in the dialog box.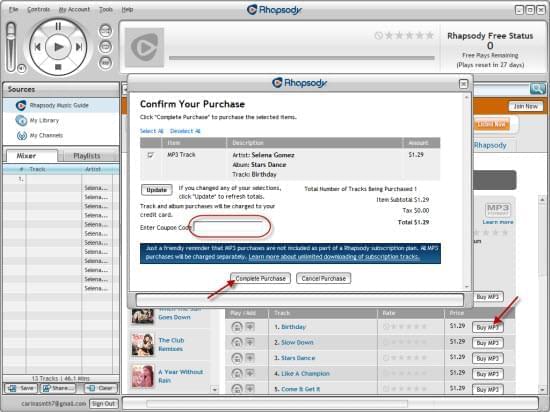 2
Complete the purchase and back-up your music
When you are done in entering the coupon code, you can now continue by hitting the "Complete Purchase" button. And then you can see a message box of reminding you to back-up your music. Click "Close Window" button if you knew it.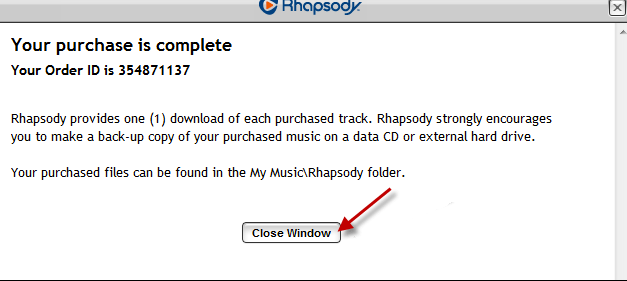 3
Download and locate the songs on your computer
Once done with the billing you can now check the downloading process of the music that you just bought. Or you can find it in your "Library" and the "Track Type" changed to "Purchased". Usually, the default location of your Rhapsody MP3 is My Music – Rhapsody – Rhapsody Username – Artist – Album – Track.
Download Rhapsody to MP3 by recording
In case that you don't want to spend another buck, then you can make use of another way to get audio track which is by recording. By using this method you will be able to get as many Rhapsody MP3 downloads as you want without spending. Here are two audio recorders that you can use with this method.
Apowersoft Free Audio Recorder
The first tool that we can use in recording Rhapsody music is the Apowersoft Free Audio Recorder. This is an online application that provides clear and accurate recording. It also has the capability of recording any audio that you hear and it is very convenient to use. Unlike purchasing an MP3 via Rhapsody store, this program can provide you with what type of audio format that you want since it supports five common audio formats, including MP3, WMA, WAV, OGG and AAC. And it allows you to edit the ID3 info of the song when it finished recording. Even better, you can use it to record Rhapsody radio if you love the music from its radios.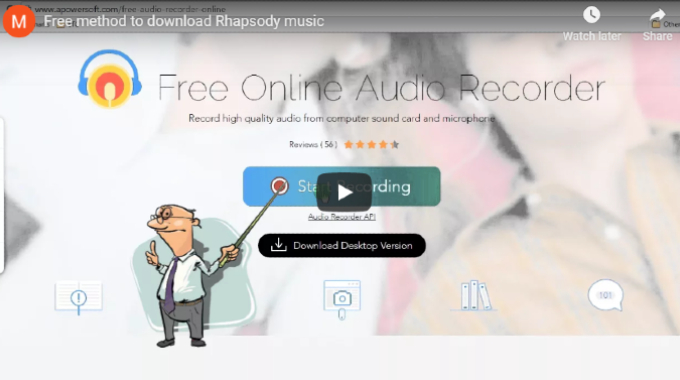 Open the page, click "Record Recording" button.
Install the launcher on your PC or activate the launcher if you already have it installed.
Select "System Sound" as the audio source, click the "Start" button.
Play a song on Rhapsody, the record will begin to record it. To finish recording, click "Stop".
Switch to "Library", click "Open folder" to locate the recorded file.
Streaming Audio Recorder
If you are looking for a more advance audio recorder, the Streaming Audio Recorder is the one that fits you. Its powerful recording function can help you to download MP3 from Rhapsody without any hassle and troubles. By using this tool you are also entitled with all of its features such as a built in audio converter, audio editor, and an ID3 tag identifier which will automatically identify the basic information about the music stream that you are recording. With this wonderful audio recorder you can benefit with the all of the music download that you want from Rhapsody without spending a penny.
Except recording Rhapsody MP3s, you can transfer the songs for playing on iPhone, iPad or iPod immediately. Just go to "Library" and select the songs, click "Add to iTunes" icon on the bottom of interface. A window will display, there you can click "Start" button to convert songs to iTunes. Afterwards, connect your Apple device to PC for syncing the music data. Done! Now you can enjoy Rhapsody free offline.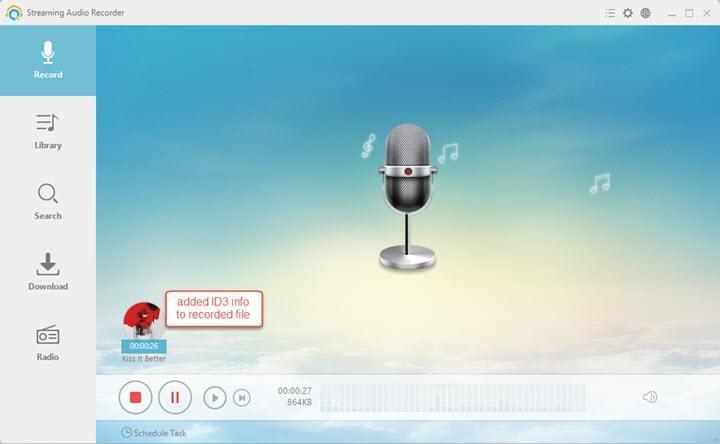 Check the preferred method you like, save all your loved songs from Rhapsody.