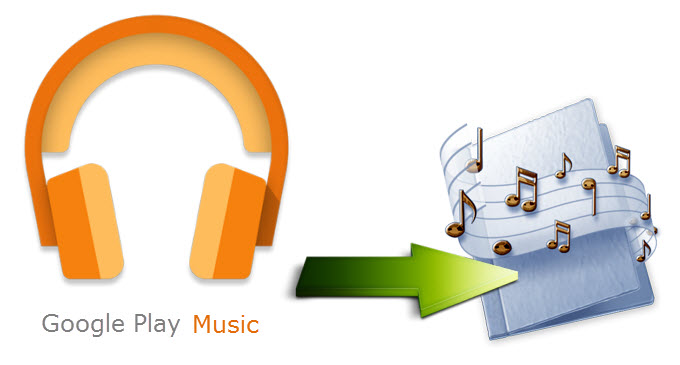 For those that do not know, Google Music is web based music store such as Apple's iTunes and Amazon's MP3. It provides free service to its users and it can be easily access with the use of PC, laptop, and other portable devices. You can purchase the songs and download Google music with a click.
So far this webpage already has a whooping 13 million tracks within its data base and all of this music tracks are supported by well known music companies such as Sony Music, Universal, and EMI. Although, to download purchased music, Google only allow 2 downloads at a time. Many users are not happy with this wish to find an unrestricted method to save Google music.
Download Music from Google Free
If you are not contented with just 2 downloads at a time then here are the finest ways that you can utilize to obtain as many Google music downloads that you want.
Way 1: Download from Google Music by Recording
In case you want a reliable and convenient way to download Google songs, then you must use Apowersoft Free Online Audio Recorder. This program can provide you with as many Google Music download that you want by means of recording. Unlike others, this great recorder can be use without any software downloads and installations for it has a web based platform.
To download Google music, here are the simple things that you must do.
Open the Apowersoft Free Audio Recorder, hit the "Start Recording" button. Follow the reminder to enable the launcher, then the app will be loaded.
Log in to your Google Music account and head to your music library, now choose the track that you want to record.
Open back the recording tool, you can now begin with the actual recording by clicking the "Start" button follow by the play button of the track from your Google Play Music. Just hit the "Stop" when the song stops playing and you are done.
Open the "Recording list" by clicking the icon at the right corner on the bottom of main interface. There you can play and rename the recorded songs.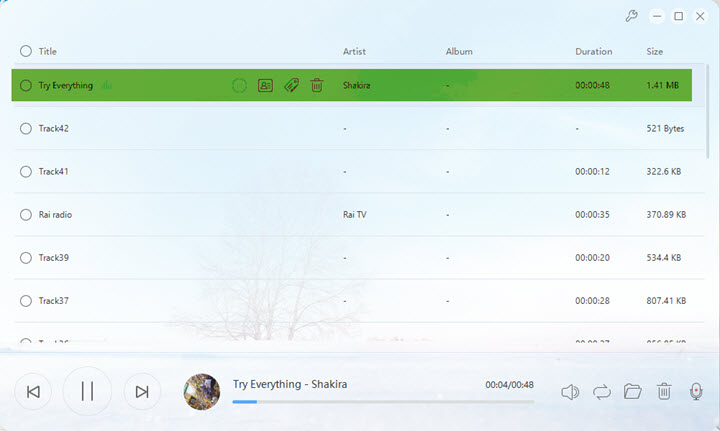 Aside from downloading a certain song that you want this app also supports you to download a specific portion of the song. Moreover, this fantastic recorder has an added feature of editing the music information of the songs that you recorded, so it is simpler to organize the songs.
Way 2: Save Google Songs with Music Manager
One of the best ways to download Google songs is by making use of Google Play Music Manager. This program will enable you to download songs from your Google Music library, plus it also let you upload your songs from Windows Media Player and iTunes library. On the other hand, this it can be inconvenient at times since when you want to grab a certain song you must first go to the Google music player and look for the song in the long list which is quite time consuming.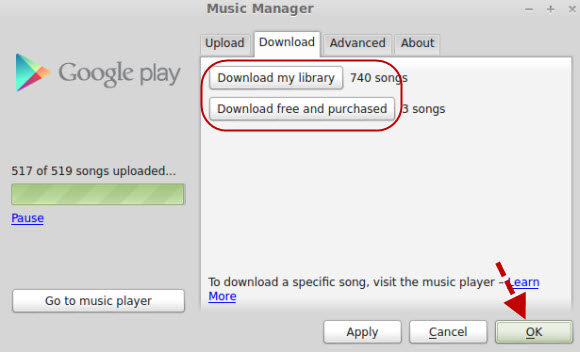 Way 3: Download Google Play Music to iTunes Library
Lots of users love to play songs using iTunes, since iTunes is an easy music player, manager and offers the convenient way to burn CD and transfer songs to Apple devices. Thus, here introduces an ultimate solution to download Google Music songs to iTunes. First, you need to get the full-fledged software – Streaming Audio Recorder. Click the button below to install it:
Open the program and click the gear icon, select "Settings" to configure the settings. Set the output format and destination folder as you like.
Play the song or playlist on Google Music, hit red icon on Streaming Audio Recorder to record songs.
Control the progress at will, and the recorded songs will display in "Library".
Select the songs by ticking the checkbox before the song, right-click on UI and choose "Add to iTunes" in the menu.
The iTunes transfer will show up, click "Start" to import Google Music to iTunes.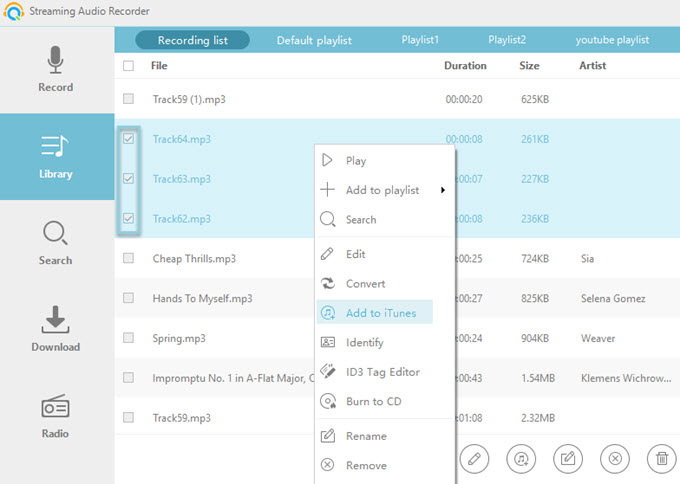 Tweaks to Access Google Music from Anywhere
As a beginner, the Google Music's service is only limited into few countries only, and hopefully it will expand its service World Wide. However, thanks to the cleverness of other individuals that they came up with a simple tweak to enable access to GMusic regardless of your location.
The trick is to use a proxy server such as the convenient one then use ProxMate, just add this extension to your Chrome browser, refresh it and you can access to Google Music site without the restricted message being shown. Just opt for the free service and it along the set up process it will require you to key in your credit card number, place it in and continue with the process, and your account will be activate when you're done with the fill ups. By then you can also entitled to download the music manager and start to download music from Google from everywhere you are.