Windows Movie Maker is a program designed by Microsoft for making, editing and publishing videos. It lets you create customized movies and presentations.
However, this freeware can only support a number of file formats such as WMV. If you're just starting to grasp the basics of editing videos, Windows Movie Maker is an easy-to-use program. You can edit a video in any way you like by adding video effects, narration, background music and still images, and you can also remove unwanted parts of the video. For these reasons, many people want to convert videos into a format that's compatible with this program.
To convert videos to Windows Movie Maker, consider using any of these tools:
This is a quickly accessible online application with an incredibly fast conversion speed and user-friendly interface. The application allows you to convert your videos to a variety of video and audio formats including WMV.
It's a completely free video converter for Windows Movie Maker, and it's capable of converting videos to different resolutions from 144P to 1080P. You also have the option to retain the original resolution of your video. The available output sizes allow you to choose an ideal video size for your mobile device (iPhone, iPod, iPad, etc), DVD or PSP.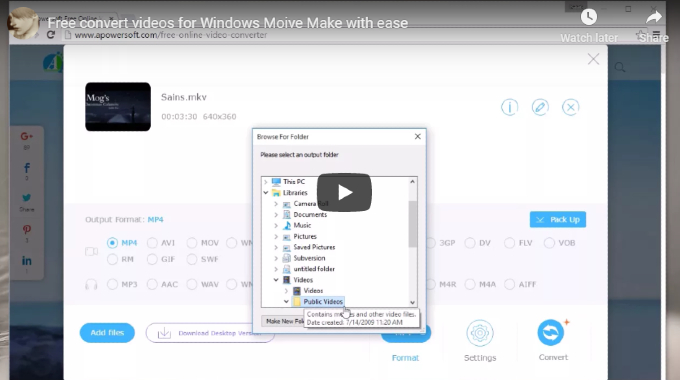 There's no need to download anything or register before you can use it except the Launcher, which plays a crucial part in initiating the application if you're the first time to use. For detailed steps, go to the website and follow below guide to convert videos for Windows Movie Maker.
i
Press "Select files to start", you'll be guided to download and install the Launcher.
ii
When the Launcher is available, you can add files from pop-up local folders.
iii
Tick the file type from "Profile" and customize output settings, video settings (resolution, bit rate and frame rate) and audio settings (bit rate, channels and sample rate).
iv
Click "Convert".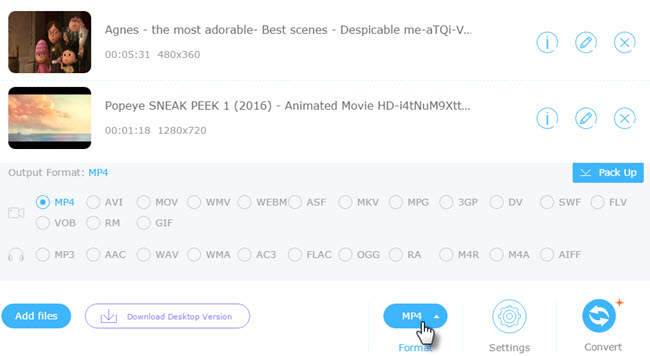 This is another online tool that converts videos to WMV, and it's free to use as long as the file size that you upload is smaller than 100 MB. If you want to convert a video bigger than that, you'll have to pay according to the file size. Also, you might notice that the conversion speed is relatively slow, especially for larger sized files.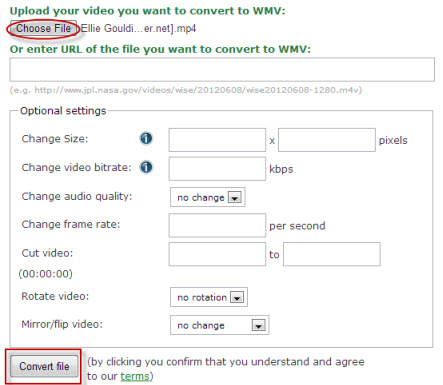 Here's how you can use this application to convert MP4 to Windows Movie Maker.
i
Upload your video from hard disk, or enter the video's URL.
ii
Adjust the settings.
iii
Click "Convert file".
Freemake Video Converter is a freeware designed for converting videos to WMV format and vice versa. It has a drag-and-drop function for uploading videos. However, the main disadvantage of the software is the slow installation process. Also, it runs with a plug-in unit which might be inconvenient for some users.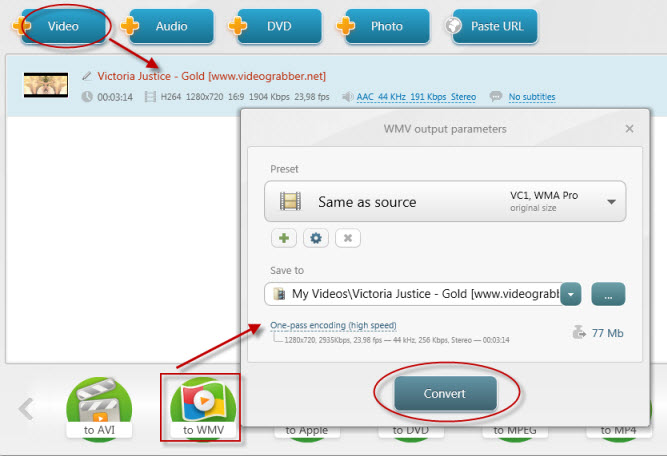 Convert videos to Windows Movie Maker format with these steps:
i
Use the drag-and-drop function to add your video.
ii
Pick the WMV video format.
iii
Click "Convert".
The Shareware to Convert MP4 to Windows Movie Maker
Specially designed by Apowersoft for converting all available video formats, Video Converter Studio is the ultimate conversion software on the market today. Whether you need to convert audio or video into popular formats or less known formats, this tool has everything you need.
It's equipped with a built-in subtitle editor, and it's loaded with useful features such as merging several videos into a single video and beautifying videos using the video effect editor. The output quality is superb.
Convert videos for Windows Movie Maker using Apowersoft Video Converter Studio:
i
Click "Add files" to import your video.
ii
Drop down "Profile" to select a proper format for the converted video.
iii
Hit "Edit" to customize and personalize the video to your wanted effects.
iv
Press "Convert" at the lower right part of the screen.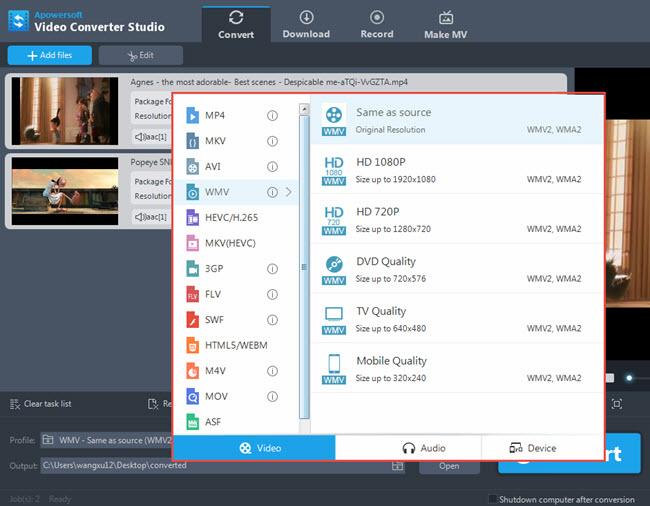 Convert and Edit Videos Any Time You Want
Now that you know these top tools for converting videos, you can surely convert various types of video formats into WMV format whenever you like. If you prefer to convert videos online with no file size limitations, Apowersoft Free Online Video Converter is best recommended. On the other hand, if you'd like to download a fast and reliable software, Apowersoft Video Converter Studio is the best tool around.