MPEG is an acronym for Moving Picture Experts Group which was established by ISO and IEC to set audio and video encoding standards. The international standard formats produced by this group of experts are introduced as MPEG.
MPEG utilizes a certain type of lossy compression and attains a high compression rate that's easily transmissible.
Since the MPEG standards are widely used formats of movies and programs distributed on DVDs, many video enthusiasts prefer to convert videos to MPG format. It's a high quality DVD format that's best suited for anyone who wants to make a DVD whether you're planning to watch it for personal enjoyment, or to give it as a gift to a friend.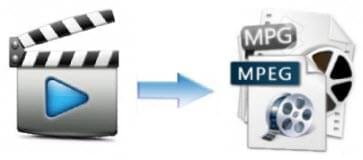 Learn how to convert videos to MPEG through the following methods.
Two Free Web-based Solutions
This is a fast and easy online solution that lets you convert your video from hard disk to various audio and video formats. It's web-based and completely free. Just go to the website and follow three simple steps to convert video to MPEG online.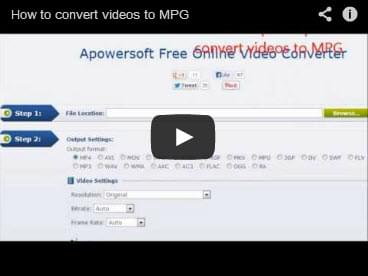 Step 1 – Upload your video file.
Step 2 – Adjust the output, video and audio settings.
Step 3 – Click "Convert" to finish the process.
This is also a free video to MPG converter. Similar to Apowersoft free online video converter, it lets you free convert AVI to MPEG in three simple steps. Just upload your file or enter a URL of the file, select your desired settings, and then click "Convert file". You can download the output afterwards.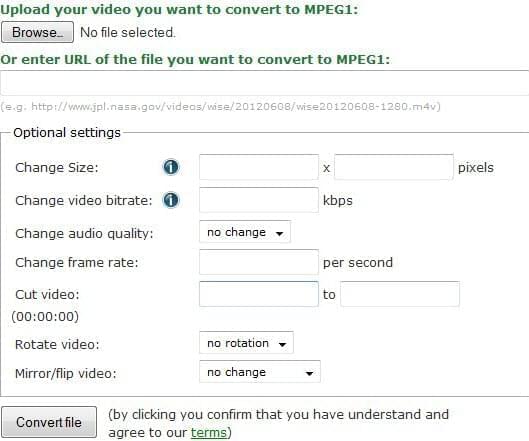 The Shareware to convert videos to MPG
Apowersoft Video Converter Studio is an application specially designed for converting a wide range of video and audio formats. It supports high quality movies including 1080P and 720P, and fully preserves the quality of the original file.
A notable feature of this converter is the built-in subtitle editor that allows you to import external subtitle. Moreover, you can convert audio and video to various new formats not only for your DVD player but for your Android and iPhone mobile devices as well.
It's easy to convert videos to MPG with this application:
Step 1 – Upon downloading and opening the software, click "Add" to import your video.
Step 2 – Click "Video Edit" and "Subtitles Setting" to edit your video. You may edit your video by trimming, cropping, adding effects and enabling the subtitles.
Step 3 – Click "Setting" to adjust the output options for your video.
Step 4 – Finally, click "Convert" to start the conversion process.
All of the listed tools above are effective methods for converting your video to your desired format. Just follow the steps mentioned and you can surely free convert video to MPEG and other formats. But many people have a question – how to burn their converted MPEG video to DVD after converting videos to MPEG.
How to burn DVD from your converted MPEG video?
Apowersoft DVD Creator lets you burn videos onto DVD discs effortlessly. It offers a simple, user-friendly interface that's quite easy to handle even for beginners.
This DVD maker tool is packed with rich features and functions such as creating DVDs with audio, videos and photos in any format, burning HD and SD videos quickly, editing files before burning, and adding audio track as well as subtitles.
You can easily create DVD from the converted MPEG video in a few clicks:
Step 1 – Click "Add Files" to import your video.
Step 2 – Click "Edit" to edit video file, or "Audio Track" to edit sound tracks.
Step 3 – Click "ABC" to edit subtitles.
Step 4 – Lastly, click the round, fire icon to burn your video.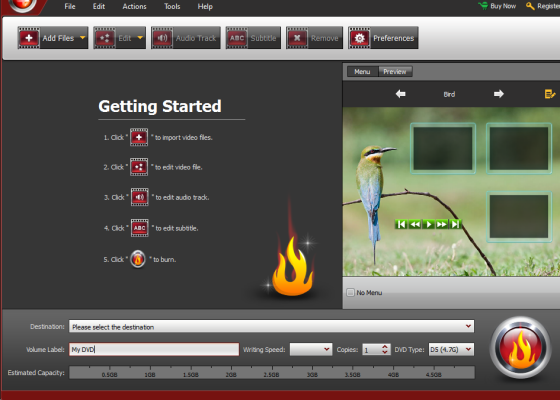 What's great about this software is the customizable menu from a selection of free menu templates. This gives you a wide variety of button styles and frames for creating your very own DVD menu.