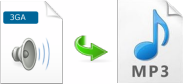 The smartphone has made it easier than ever for ordinary people to record and manage their voice but some Android phones like Samsung Galaxy S series and Nokia are otherwise. You'll find the audio you've spent hours on recording is in .3GA format which is an incompatible audio format for many devices and applications like iPhone, iPad, iPod, iTunes, Kindle Fire, etc. There is no worry to be befuddled when you are greeted with this after importing the file to your PC. Here I am with my experience to show you three cool ways to convert 3GA to MP3.
3 cool ways that make 3GA to MP3 conversion simpler
1
Method one: Rename the file extension
This is the most straightforward way to deal with parts of 3GA tracks. Rename ×××.3ga to ×××.mp3 thus it can be workable on other devices. But this only works sometimes not always because renaming the file does not change the content and format. It is still a 3GA file. So, this is a flawed solution that works to a certain point. Only when your media player natively supports 3GA format and AAC codec will changing the file extension be avail.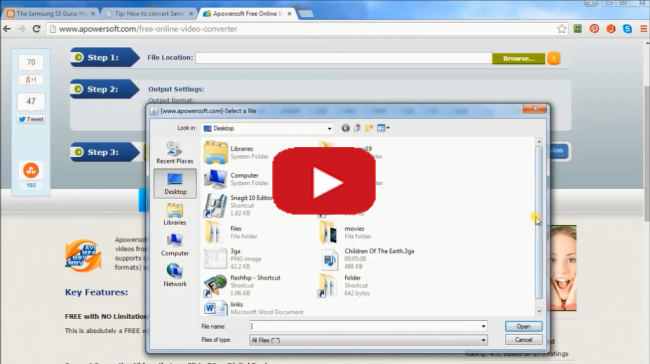 2
Method two: Convert 3GA recordings to MP3 online
It is better to utilize an easy to use transcoder tool to change the format from 3GA to MP3 than spend hours on trying renaming the file before you find it does not work. The one highly advised is to employ the Free Online 3GA Converter. You can hit here to log into the web application. Unlike Zamar which has many limits, for example, the file size, output limits, and they cannot help you convert immediately as they are not real audio converters. Usually, you have to leave your e-mail address there and wait for a long time to receive the converted 3GA files the workers help you convert.
The 3GA to MP3 converter we recommend does away with that model, meaning you do convert the 3GA tracks instantaneously without any limit. As soon as you add the 3GAs to the app, choose the output format, the files will be converted in several seconds if the network is in good situation and the files are not too large. Refer to the below how-to-use guide.
Click "Browse" to add 3GA tracks you want to use.
Select "MP3" as the output format.
Hit "Convert" to start converting.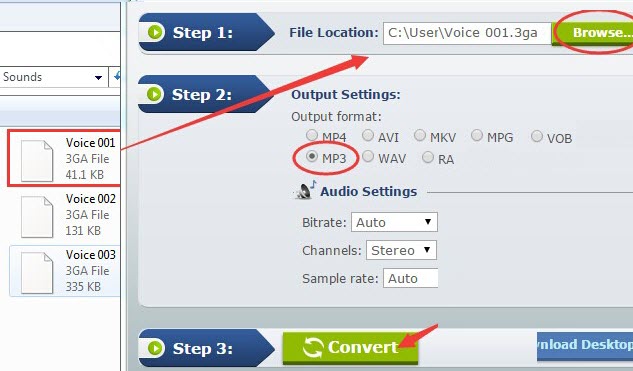 3
Method Three: Convert 3GA recordings to MP3 offline
Perhaps most troublesomely, the real restriction we came across with the aforementioned online app is that it is easily effected by the network speed and file size. Generally, the larger the file, the slower the converting process. However, this won't be a problem any more if we have a professional desktop program to convert 3GA to MP3. The third-party 3GA converter is able to speed up the converting process by overcoming the instability of the network and capable of adding batch 3GA files to convert to MP3, WAV, WMA, AAC, AC3, FLAC, OGG or RA at a time but the only deficiency is you have to download and install it to your PC.
Let's see how it works.
Install and run the program first.
Click "Add" to upload the 3GAs to the program.
Hit Profile bar and choose "MP3" from the pull-up format list.
Press "Convert" and the conversion will begin at a fast speed.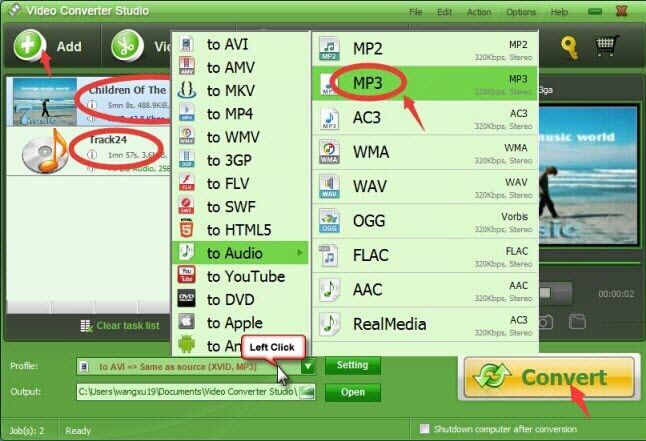 By the way, this software is more than a 3GA to MP3 converter. It is also a video converter available for converting videos between a multitude of formats and exports them to chosen devices. Additionally, the editing features are well designed too. You can trim and crop a video, getting rid of the sections you do not want to save and add visual effect, watermark and subtitles to the video, making it much more novel.
Conclusion and Comparison
Giving a glance at the below comparison to know about pros and cons of the three cool ways.
| Methods | Pros | Cons |
| --- | --- | --- |
| Rename the 3GA | Quite Easy and direct | Not always work |
| Online 3GA Converter | Simple to use, no installation | Easily effected by the network speed |
| Desktop 3GA Converter | Easy and fast, video editing features | Need to be installed |