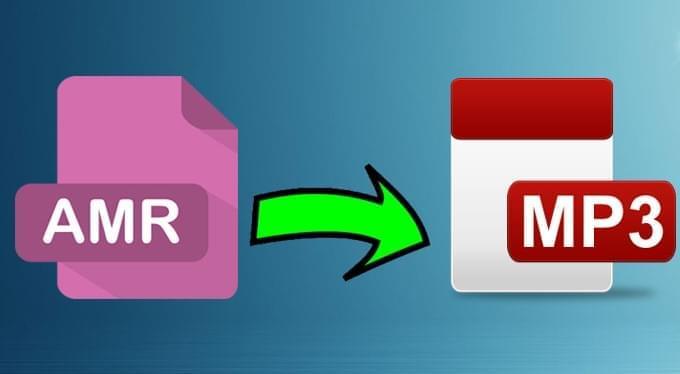 Adaptive Multi-Rate audio codec or AMR is an audio format that is used in recording audio or speech on mobile devices. When you use the audio recorder of your mobile phone, the file recorded is usually saved by default to AMR. It is smaller than the size of audio file saved in MP3 format. However, this format can only be played on mobile devices. It is not supported by common media players on computers and other devices like Windows Media Player. If you wish to play these files on these devices, you need to convert AMR audio to MP3.
MP3 is the standard audio format supported by most media players. There are free and paid applications that you can use for converting AMR files to MP3 or even other audio formats. There are programs that require installation and there are those that can be accessed online. They have their own benefits so you may want to weigh your options before deciding which application best suits your needs and preference.
Free ways to Convert AMR Audio to MP3
This is a convenient way to convert AMR to MP3 online. It supports conversion of any audio file including AMR to MP3 or other audio formats like WAV, WMA, AAC, FLAC, OGG and RA. The basic user interface is easy for every user to understand. Conversion of audio file is very simple. Select on the audio file you wish to convert, choose your audio settings and start converting. You can also save a video file to audio using this program. The process of conversion is fast as it does not upload the file to server before converting, which most online converters do.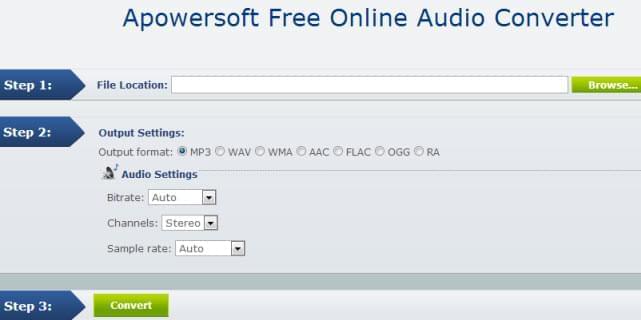 Solution 2: Freeware – AMR to MP3 Converter to free convert AMR file to MP3
This is a freeware that is available for Windows XP, Vista and Windows 7. The software needs to be downloaded and installed on your computer. The size of the application is small so it will not take much space on your system.
Like the first solution, it also has a simple user interface making it intuitive to convert AMR to MP3 format. Click on the "AMR to MP3" tab, select "ADD AMR Audio", choose the file you wish to convert, click the file to highlight and click "Convert to MP3". You will see the options immediately so you will not get lost on the steps. It supports batch conversion, as well as conversion of MP3 to AMR.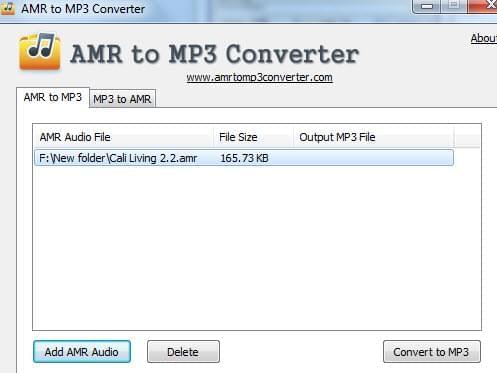 Solution 3: AMR Player
This application is also free to download, easy to use and small in size. Aside from converting AMR to MP3, it also supports conversion of AMR to WAV, as well as conversion of MP3 and WAV to AMR. What makes this different from the other options is that it can play AMR directly on your computer. So if you wish to listen to AMR files without converting them to MP3, you can use this player for this.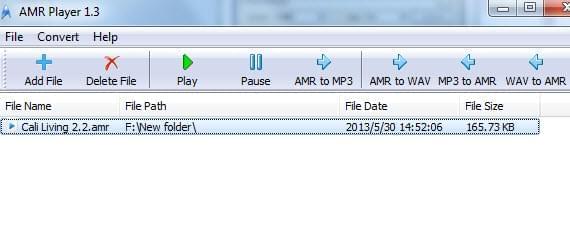 Solution 4: Online Audio Converter – Media.io
This is another web based free AMR to MP3 converter that you can use. You will be guided step by step on the conversion process, which includes the uploading of file you wish to convert, selecting the format, selecting the quality then converting. It does not support multiple conversions so you have to wait for one file to be converted before you can make another conversion.

The Shareware to Convert AMR File to MP3
Apowersoft Video Converter Studio is a paid tool that you can use for your conversion. It comes with a free trial, so you can test the application before spending your money on it. This is a powerful yet simple and small program that offers more features aside from converting files.
It doesn't just convert AMR file to MP3 but to other formats as well. It can also convert video files to other video and audio formats. The user interface and options are self explanatory. You would instantly know what to do the moment you see the tool. This application also lets you convert several files at the same time without slowing the conversion process, edit videos, capture still image on videos, as well as add subtitles and audio from outside sources. Most importantly, it can retain the quality of the audio so you can be sure that you will enjoy listening to it as you did on the original file.
For simple conversion, you may use any of the free tools. But if you want a more powerful application that is convenient to use, then it is recommended to use Apowersoft Video Converter Studio.