MPEG-1 or MPEG-2 Audio Layer III or also known as MP3 is one of the most popular audio formats around. This is the standard format used when converting audio files as it is compatible with almost all digital audio players. It decreases the size of the audio file without sacrificing the quality. If you have audio saved on your computer or CD that you want to convert to MP3, you may use a free audio to MP3 converter. Depending on your preference, you can find applications that are designed to convert audio to MP3 online or software that require installation.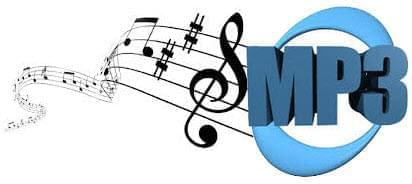 Free Audio to MP3 Converter That You Can Use
Apowersoft Free Online Audio Converter
This is one of the best tools that you can use for converting audio to MP3 online. It offers convenience as there is no need of installs except the Launcher which acts as a starter to the app. Access the site and you can instantly begin the conversion process. Aside from MP3, it also supports other conversion formats including WAV, WMA, AAC, FLAC, OGG and RA, which you can use on various devices. It is free and easy to use. Plus, converting audio files is fast that you can have the converted file in a jiffy.
To convert audio file to MP3, go to Apowersoft Free Online Audio Converter.
Click "Add files to start", you'll be guided to install a Launcher to your computer if you're first time to use it.
After Launcher started, a pop-up folder will allow you to import file(s) to the app for conversion.
Hit "Format" and select "MP3" from the menu which displays a lot of available video and audio codecs.
Click "Edit" to modify the audio file, for example, trim, adjust volume and tune the play speed, etc.
Forward to "Settings" to change the audio codec, bitrate and channel if have that kinda requirements.
Press "Convert" to save the changes you made just now and the resulted files will be soon created.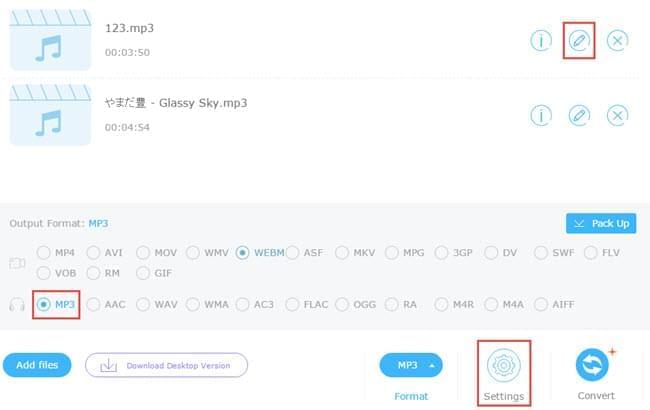 LAME MP3 Encoder
This is another application that you can use for converting files to MP3. However, since it does not have a user interface, it needs to be used with an audio editor like Audacity. While it can efficiently lower the size of the audio file without losing the quality, it could be inconvenient because of the required download and installation of another program. This may not be the best option to those who are not tech savvy, especially there are other easy to use converters like Apowersoft. However, if you decide to use the application, download LAME first. If you do not have an audio editor installed on your computer, you may download Audacity to use with LAME. Once done with the download of the two applications, extract the LAME file, copy "lame_enc.dll" and paste it to your preferred location. Install Audacity on your computer to start using it.
To convert audio into MP3 format, open Audacity.
Click Open and locate the file you wish to convert.
Click File and select Export.
Choose MP3 for the file type.
Click Options and choose your preferred MP3 settings.
Click OK, Save, then OK.
Convert Audio into Mp3 Format with Video Converter Studio
Video Converter Studio is a professional program that you can use for converting audio files to MP3 or other audio formats. It also supports conversion of videos to other video formats and even to audio formats. Installation is fast and easy so you will not have any problems even if you are not a techie. It has a user-friendly interface and can convert files quickly. Download the free trial version to see if it suits your needs before using the paid version.
To free convert audio to MP3, install the Video Converter Studio at first.
Open the software, click the "Add files" button to select the file you wish to convert.
Drop down "Profile" bar, choose Audio > MP3 and its corresponding quality.

Press Convert and it will process the files immediately.
With all the available audio converters that you can use for free, you can conveniently convert audio files to MP3 so you can play it on your digital audio player in a smaller size but still with good quality. Apowersoft is one of the best options to use.