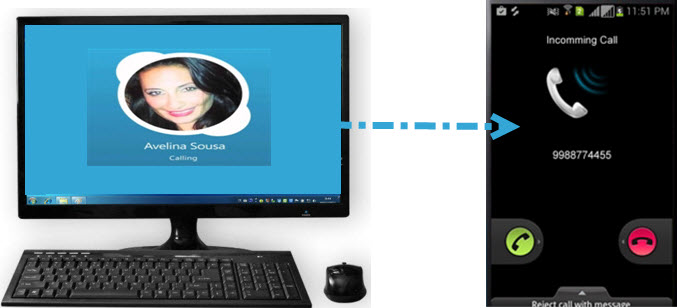 We live in the fast lane today – multitasking is the name of the game. The nature of many jobs requires the use of computers. If you have a job that requires sitting in front of the computer, you'll often find that it is convenient to centralize it as your business station and communication platform. You're also to proceed with multiple tasks on a single computer and not to be distracted from your original job for long.
Having phone call is also an essential part of business, but it can become quite a nuisance to interrupt your work routine to attend/make calls on your smartphone. Therefore, the best solution for this is a mechanism to receive and call phone from computer. That way, you can keep working while talking with the person on the other side – saving both time and energy.
Three Methods of Making Phone Calls from Your PC
We are going to introduce 3 methods to help you solve the problem of how to make phone calls from computer:
Way 1: Call Cell Phone on a Computer via Phone Manager
Just connecting phone to PC, you can use Apowersoft Phone Manager to make phone calls from PC. It can also integrate your Android smartphone device with your computer, and perform a whole lot of other phone related tasks. Using this software, you can manage contacts, messages, apps, bookmarks, wallpapers, call logs, videos, songs etc. using your PC, besides making calls and sending SMS from PC to your contacts.
Here's how to make phone calls from computer using this software: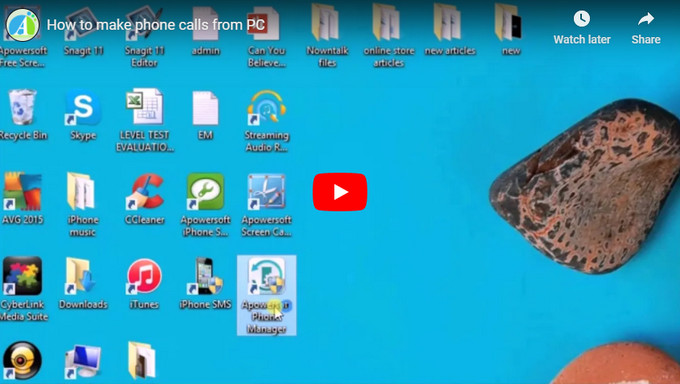 Download and install ApowerManager.
Connect your device through a USB cable. If your phone is running on Android OS, make sure to have the "USB Debug Mode" enabled on your phone beforehand.
From the main interface, access the contacts sections by clicking on "Contacts".
Make the call to the contact you desire by clicking on the small "phone dailing" icon that appears next to their number in the right hand tab.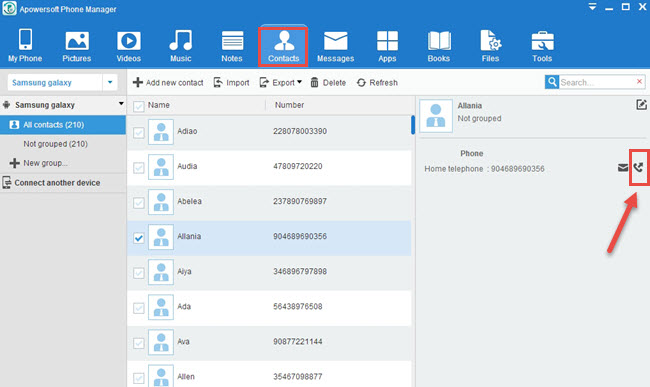 How to record Phone calls on computer?
Tips: Using free audio recorder to record phone calls
Apowersoft also provides software to record the audio input/output on your computer system. It is called Apowersoft Online Audio Recorder, so you can use it to record phone calls for various reasons. In particular, it will be easy to record phone calls via it, which is even more convenient than working on your mobile.
Because of Apowersoft Phone Manager's integration with your phone's settings and data, you don't need to look up individual contacts and manually enter their number to make a call, nor export your contacts to your Google account, as in the case of Android. In other words, Apowersoft Phone Manager lets you access the functions of phone on computer and make phone calls use like using your mobile, making it the most secure method since it does not expose your communication/contact numbers to third parties.
Way 2: Using Free Phone Call Service Provided by Websites
Lumicall is a website based service that allows you to call cell phone number from computer free. Powered by a new standard that turns your browser into a telephone called WebRTC. Lumicall requires no plugin. It means there will be no trace left behind your calling, thus you don't have to worry about the leaking of your private data, which is usually the case with services that require you to download a third party app/plugin.
This tool merely requires a browser that supports WebRTC e.g. and that's all. Firefox, Chrome etc. Visit their website and enter the number you wish to dial (in its proper international format) to begin the call.
Way 3: Make Phone Calls from Computer Using Google Voice
If you have Gmail account, you can use the Voice application provided by Google to call loved ones or acquaintances. There's no charge in using this PC application to call from Canadian or US, but it requires a small fee for international calls.
This Google service is particularly useful in changing your phone number whenever you want, but just ensure to bundle it with a fixed Voice number. Your Google Voice number will never change. Also, your voice account can forward the calling history and contacts to a new tel number set by you.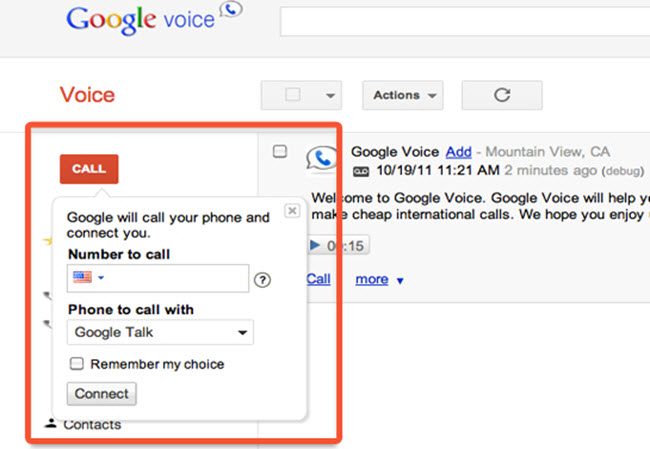 Comparison and Conclusion
The advantages that the other two methods have over Apowersoft Phone Manager are that they are free alternatives to using your real phone and you can change your phone number. However, these advantages are negated considerably due to the amount of time you have to wait for in order to get Lumicall calls to connect, and the US and Canada only restriction for free calls on Google Voice respectively.
When you compare these three methods, Apowersoft Phone Manager comes on top because it offers the most intuitive and sophisticated method to make phone call from computer.