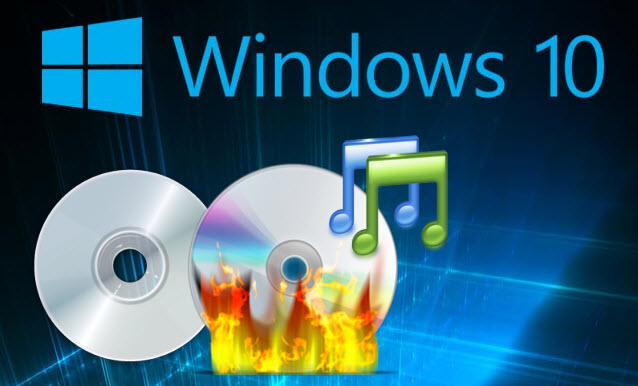 Last July 2015, Microsoft finally unveiled their mostly awaited operating system which is the Windows 10. Coming up as an evolution rather than a mandatory upgrade to the former OS Windows 8.1, the newest "free" computer operating system from Microsoft is packed with many features. Over 47 percent of people have chosen to upgrade to Windows 10 from their old platforms within 3 months. However beyond those functions that people rave on, you will find that some of the programs that come with this system turn out to be glitchy. For example, music fans may find it frustrated when wishing to burn MP3 to CD on Windows 10 for backup the tracks they like. And in this case, there is no way for you to play CDs while driving or share music or audio files to others. If you wish to get some right approaches to burn CD on the new Windows OS, check out this article to discover them all.
Three Workable Ways to Burn CD on Windows 10
1. Streaming Audio Recorder
Among the programs that can burn music CDs, one program known for its practical features and fast copying capabilities is the Streaming Audio Recorder. It supports popular audio formats such as MP3, AAC, FLAC, WMA and all others. Except the basic function of CD burning, it also helps broaden your collection of music for adding to the CD. This tool allows you to smoothly record any streaming audio from music sites, video sharing websites, radio stations, and voice chats, etc. Using this Windows 10 CD burner is likewise easy, just check the steps below:
Download and install the program on your Windows 10 PC.
Insert a blank CD. Launch the program and open the "Tools" menu on the right top of interface, then choose "CD Burner" function.
A new window will pop up. Add the songs you want to burn by clicking the "Add" button.
Adjust the order of tracks in the list according to your need, and then choose the suitable CD type.
Click "Start" and wait until the process completes. The burning process and speed depend on the file size and numbers of tracks.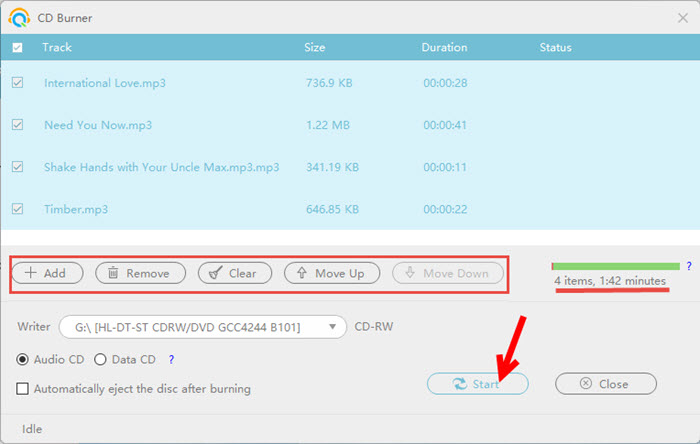 Tips for CD Types
Remember that there are two kinds of CDs, first is the Audio CD that can be played on standard CD players which covers your home entertainment system, car CD player, laptop with CD drives, etc. Second is the Data CD which is also called the media CD. This is different from the first one because it can't be played on traditional players, Data CD is mainly used to backup files and can be played on computer. In this case, most people will choose to burn Audio CD instead of the Data CD.
2. Windows Media Player
Windows Media Player is a multi-function player that can be served as a free CD burner for Windows 10. It is also easy to use, and regular Windows users will find it is quite intuitive. To burn your favorite songs using Windows Media Player, here are the procedures to go:
Insert a blank CD onto your computer.
Open the Windows Media Player from your "Start" menu, switch to media list and click "Burn" on the tab.
Add the songs you want to copy by dragging them into the burn list. Make sure that the songs are present on your library otherwise WMP wouldn't recognize them.
Click the "Burn option" and choose Audio CD.
Once everything is set, click the "Start Burn" button to begin the process.
Wait until the burning process is complete then the disc will automatically eject afterwards.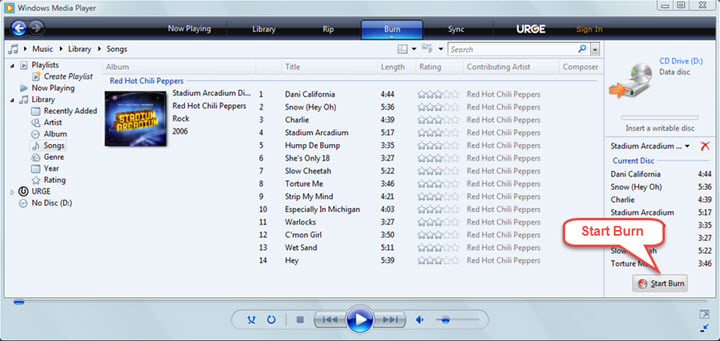 3. BurnAware
Another software that can burn music to CD on Windows 10 is BurnAware. This program is a powerful tool capable of burning photos, archives, documents, music, videos and all others. Aside from creating Audio CDs, you can also use it to create DVDs, Blu-ray discs, ISO images, and many more. It is fully supports Windows 10 as well as other Microsoft operating systems running on 32 and 64 bits.
Unlike other burners, this program consumes less memory therefore it requires low CPU usage. Additionally, depending on your needs you can choose from three versions: the freeware, BurnAware Premium and the BurnAware professional.
Download and install the program, open it and click the "Audio CD" icon on the main window.
Insert a blank CD and add the songs into it by clicking the "Add tracks" button on the top of main interface. You can also use drag and drop files if needed. Then, the total duration of audio and track number will de displayed.
Click the red "Burn" button to start burning digital files to CD.
Hit "OK" when everything is done.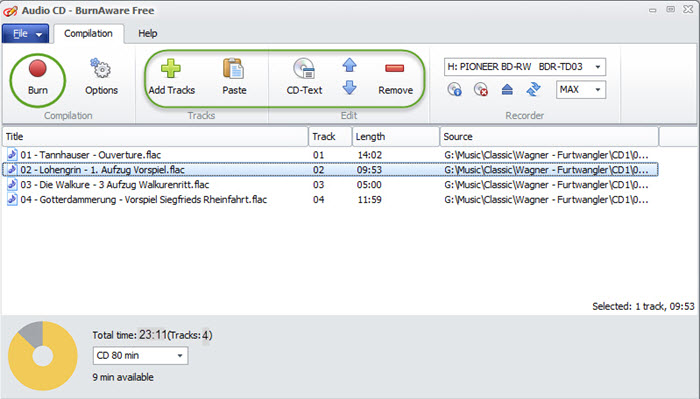 Now, you can play MP3 with CD without hassle.
Although there are many ways to burn CD on Windows 10, utilizing the simple and safe tool is important. You can rest assured that all the programs which have been mentioned in this article are totally clean and effective. Do you have better ways and ideas to share with us on this issue? Please leave a reply.