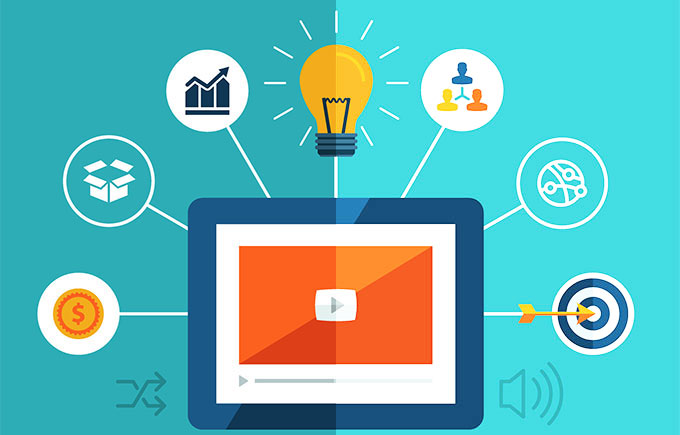 Light is a crucial factor for video, which may determine the quality of the video you recorded. Sometimes, the video may be too dark to watch due to the dim environment. Aside from such circumstances, some videos downloaded from the web also have poor visual quality which hampers watching. For these cases, one of the best solutions is to brighten video by using professional media file editing programs. To check more details about how to do this job, you may check the following parts.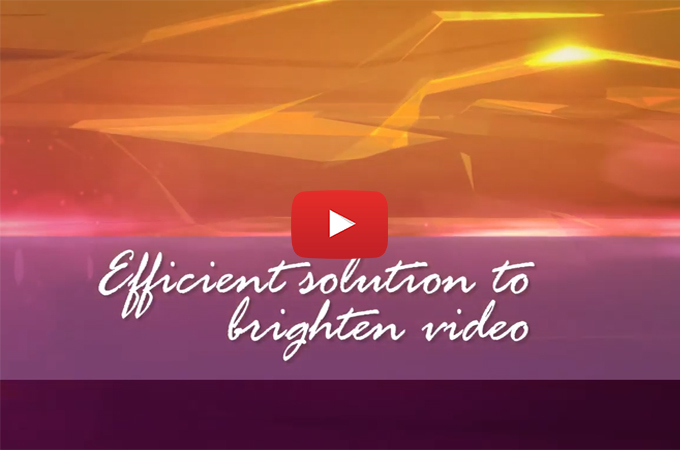 Download
Online solution
Apowersoft Free Online Video Converter
It's a totally free web-based application that empowers users to convert media file formats. Actually, this tool is also equipped with a video editor which can help users making some editing jobs on audio and video files, such as trimming, cropping, adjusting volume, effects, etc. Under the menu of Effects, there're multiple options including Color Negative, Lighter, and Increase Contrast and so on. To learn how to brighten video with this online application, you may check the instructions below.
Go to the site of Apowersoft Free Online Video Converter.
Click the button of "Select files to start".
Browse and choose the target video file that you want to brighten.
Click the "Edit" icon to activate the built-in converter.
Drop down the menu of "Effect" and then choose the "Lighter" option.

Click "OK" button to confirm changes and return to main interface.
Click the "Convert" button and choose the preferred saving destination folder.
Note that, this online application will require users to download and install a small component called – Launcher which makes the editing process more stable and quicker. Absolutely, this component is safe that won't harm your PC.
Perhaps, the functionality of online tool is not so powerful to satisfy those people who have higher requirements. Therefore, I'd like to share some other professional solutions.
Desktop solutions
ApowerEdit
As the name indicates, ApowerEdit is a professional editing program for media files including images, audio and video. This program is quite useful to customize videos based on your preferences. It comes with comprehensive functionality in editing, such as cutting, cropping, adding effects, filter, text, adjusting resolution, bitrate and many more. In the meanwhile, it empowers you to preview the video during editing. Follow the steps below to brighten the video with this editor.
Download and install ApowerEdit by clicking the button below.
Launch the program and then add a video file.
Right-click the media file and then choose "Add to Project".
Double click the media project and then adjust the options of Contrast, Saturation, Brightness and Hue, next, click "OK" to complete changing.

Click "Export" > "Export video" to save your project in your disk.
Windows Movie Maker
When it comes to video brightening, Windows Movie Maker also works well in doing this job. This application is developed by Microsoft Inc. aiming to help Windows users edit their media files. It comes with various editing options for images, audio and video files, like trimming, adding captions, effects, adjusting speed and volume, etc. Since this application comes with an intuitive interface, you won't have any hassles to use it. Check the step-by-step guide below.
Go to the official site of Microsoft and then download Windows Movie Maker.
Open the application and then drag the video into it.
Go to the tab of "Visual Effects" and then click the button of "Brightness".
Drag the bar to adjust the brightness for the video.

Click "File" > "Save movie" > "Recommended for this project".
VirtualDub
Another video brightener is VirtualDub. This program finely integrates the editing functions like splitting, extracting and merging. This program is capable of recognizing a large range of media formats including AVI, MP4, WMV and so on. In addition, this program can also convert your video clips to GIF images. It won't be a tough job to operate this program due to the simple interface. Follow the steps below.
Launch the VirtualDub program.
Click "File" > "Open video file" to load target video file.
Drop down the menu of "Video" and then choose "Filters".
Click the "brightness/contrast" option and then make adjusting.

Click "OK" to save changes and then go back to the main interface.
Go to "Files" > "Save as AVI".
Bottom line
All of those three methods are effective in video brightening. The online application is quite convenient, but the functionality is limited. Comparing with the later ones, ApowerEdit features much more advanced functions.