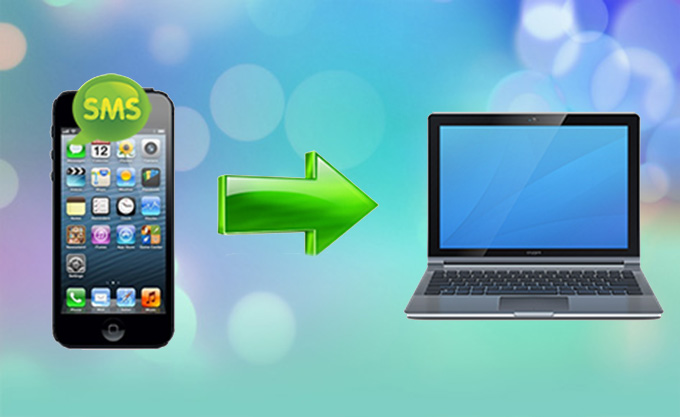 SMS is one of the common communication forms that current people would like to use on mobiles like iPhone. When you receive funny jokes or other important commercial messages from your coworkers, you may want your data to be saved by having a backup of it on your computer hard drive. As if something unexpected happened to your iPhone,  you can't see the messages again. But how can you backup iPhone SMS to PC with easy?
When thinking about it, storing and retrieving any iOS data from your phone to your computer may seem like a hassle but it doesn't have to be. Well, here are three quick and simple ways to finish backuping iPhone messages onto computer.
How to backup iPhone SMS to PC
This powerful software is aimed to help you to manage your Android and iOS devices on the computer. It allows you to transfer various kinds of files from mobile devices to PC and vice versa, including media files, contacts, voice memos, books, apps and so on. Besides, it's also an ideal tool to backup iPhone SMS to PC. Just follow the steps below.
Download this application on your computer. Then operate the program.
Connect your iPhone to PC with provided USB cable. Tap "Trust" when a dialog pops out.
After connection, click "Messages". Under the tab, choose the messages to backup and click "Export". Select the suitable file format and begin to transfer.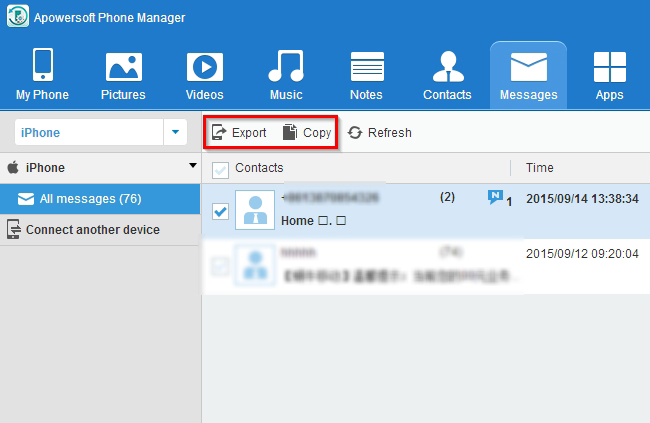 Wait until the process finishes. After that, your messages are transferred to the computer successfully. In fact, this tool also provides you the function to backup iPhone contacts and other data with ease.
Way 2: Use iExplorer
Another way for backing up your SMS text messages from your iPhone to your computer is by using iExplorer. IExplorer will help you manage your SMS text messages by allowing you to safely convert everything into a .PDF, .TXT, or .CSV document. Simply install this great tool on your computer and you can backup SMS messages from iPhone to PC by following these simple steps.
Connect your iPhone to your computer using a USB cable and then the Device Overview screen appears. You can access your messages by clicking the "Data" button and the "Messages" button.
Locate to the left column under your device's name, and proceed to click "Backups" and "Messages" to access your iPhone text messages there. After clicking on the Messages button, iExplorer will load your text message database which shows you conversation list you your conversation list.
Once you click on the desired conversation, you can export them as .PDF, .TXT, or .CSV documents or in a single transfer.
iExplorer also uses iTunes for backing up your messages. To do so, make sure that your SMS messages are backed up on iTunes on your iPhone.
Open iExplorer program, choose and click on "Explore Backups".
Click on "Browse iTunes Backups", which is on the left column, and select the backup you want to use.
Select one and then click on "Messages". Select your conversation list to export in .PDF, .TXT, .CSV, formats.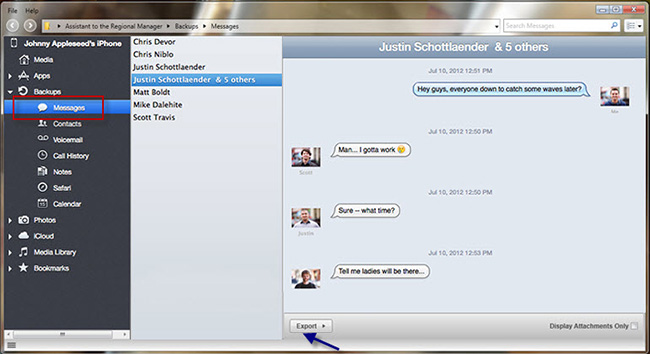 As you see, iExplorer supports two ways, either directly from your iPhone backup or by using iTunes backup. Either way, you can backup iPhone text messages to computer and all other precious files and data to your computer with no worries.
Way 3: Take screenshots and send them to your computer
This way is very easy to backup SMS from iPhone to PC, but it may take you some time. Open "text messages" on your iPhone, scroll down to the conversations, scroll up and then take screenshot. You need to hold down the "Home" and "Sleep/Wake" buttons simultaneously to take instant screenshot. Repeat this process as you like to.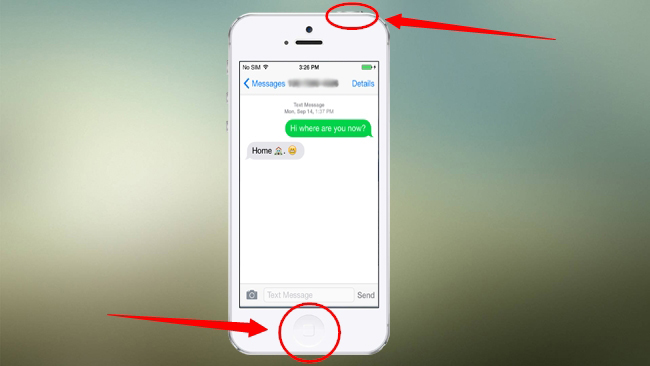 Tap "Photos" and "Camera Roll" buttons. Select the photos with messages to send to your email. Directly download them from the email on your PC.
Conclusion
All of the three ways are helpful for you to backup iPhone SMS to PC. And each has its own advantages. Using the Phone Manager is undoubtedly the fastest way to backup your iPhone data, while iExplorer provides versatile methods to achieve the goal. And taking screenshot doesn't require any installation on your iPhone or computer. All in all, whichever solution works best for you is the right one.