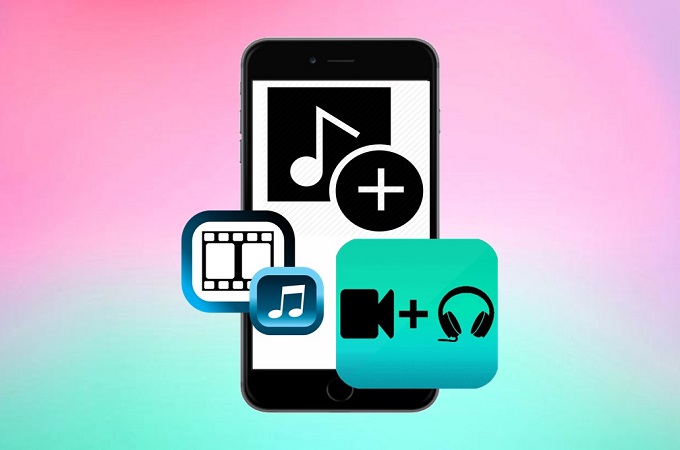 Music plays a very important role in the video. It doesn't only make your video interesting, but also adds professional touch into it. There are indeed tons of apps or software that said there are able to add music to video, but don't know which meets our need. With this in mind, we sorted out the best apps to add music to video that you can depend on. We conclude all its features, pros and cons so that you can directly choose the one that suits you most. Check them out below.
Top 3 Apps to Add Music to Video on Mobile
BeeCut (iOS)
The first tool app to add music to video free is BeeCut, an easy yet professional video editing app that you can find in the Google Play Store and App Store. It cannot only allow you to add the music, but also render the video with the filters, transition effects, special fx, add text, change the video speed, cutting, cropping, rotating and many others. It's compatible with most video aspect ratios we often used in the market, including 9:16, 1:1, 16:9, 4:3 and 3:4. The most important is all of its functions are free to use, and you can output videos in HD 1080P without any watermark or payment. You can check the steps below to know how to add music to video on the iOS device.
Get BeeCut on your iPhone device from APP Store.
Once done, launching the app, press the "Plus" icon on the interface to add videos from your iPhone, and then choose a video ratio that you want to use.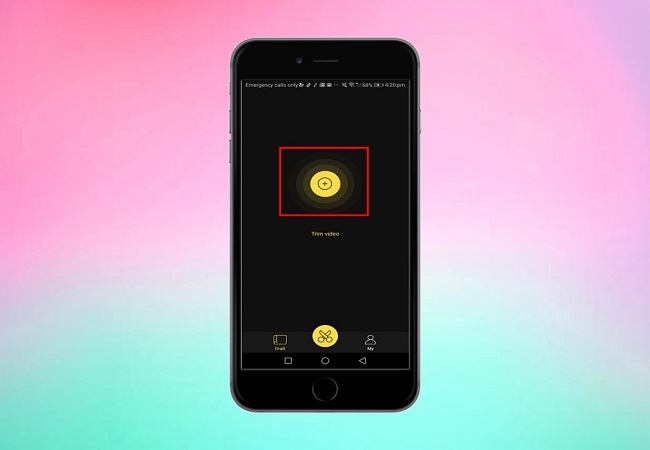 After that, tap the "Music" icon at the upper corner so you can add music for your video. You can then cut the music to match with your video.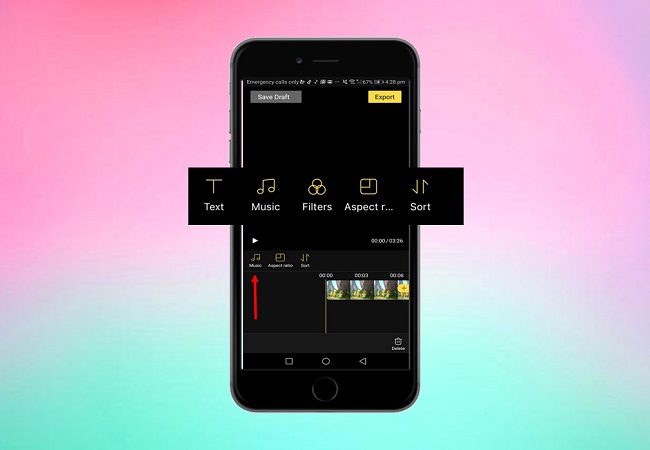 Once done, you can also use its other editing functions to render your video. If you think it's good, you can save your video by simply clicking the "Export" button at the upper right corner of the screen.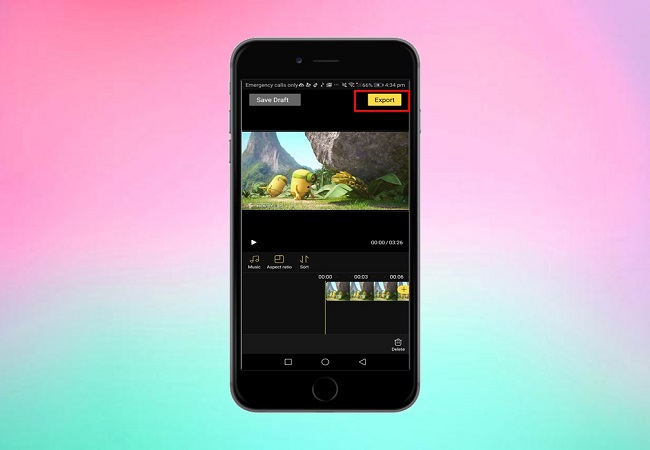 Finally, you can directly share it to the social media platforms.
Magisto (Android)
Another Android alternative app to add music to video is Magisto, an amazing video editor for Android users to simply add music for their video. It has a photo slideshow maker with music, and a video collage maker which you can choose from to make your video based on your needs. When it comes to adding the music, Magisto has a library of commercially-licensed music in different styles to be used in your video. It also lets you use your personal music collections. In addition to this, this app offers great features to edit videos including filters, effects, facial recognition, stabilization, and many more. With them, you are sure to create stunning videos with perfect music. Listed below are some of the steps on how to add background music to video with Magisto.
Download and install the app on your Android device from Google Play Store.
Open the app, then press "Plus" icon to add files. Tap the "Next" button and you'll be guided to add the music.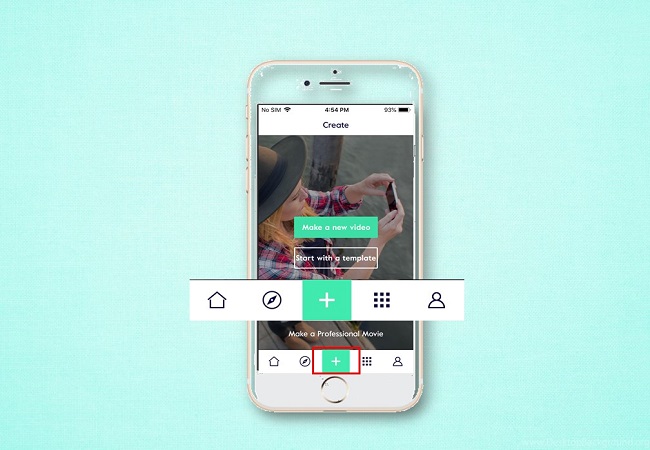 Tap the "Upload music" option to select background music from your smartphone, choose the song you want to add and then tap the "Ok" button..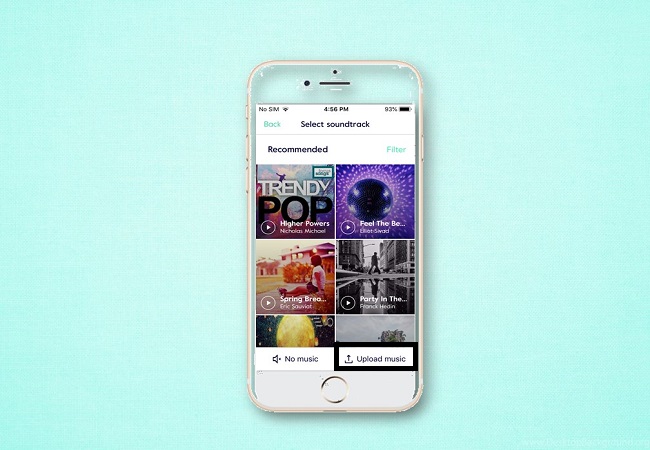 Next, process your video by tapping the "Make my movie" button. Wait until the video is successfully created.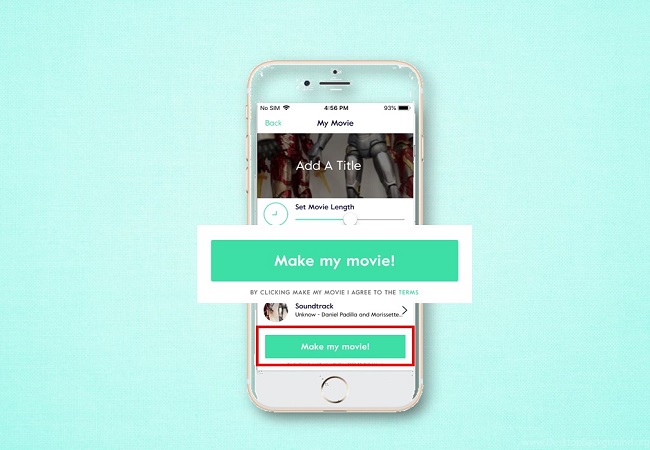 VivaVideo (iOS and Android)
The last music over video app is VivaVideo, an app that is compatible with iOS and Android both. It builds in a music library which includes a large collection of background music. You Actually, it is not just a video maker with music, but also a video editor and a video and photo collage maker. You can use hundreds of pre-made special effects, stickers, filters, and animated elements and text in your video to make it look professional. More than that, it even allows exporting video in up to 4K resolution. Below are the simple steps you can follow to use this tool to add music to video.
Download and install the app on your iPhone or Android smartphone from APP Store or Google Play store.
Then open the app, tap the "Edit Video" button to go to your Gallery and select video that you want to add music. Then tap the "Next" button.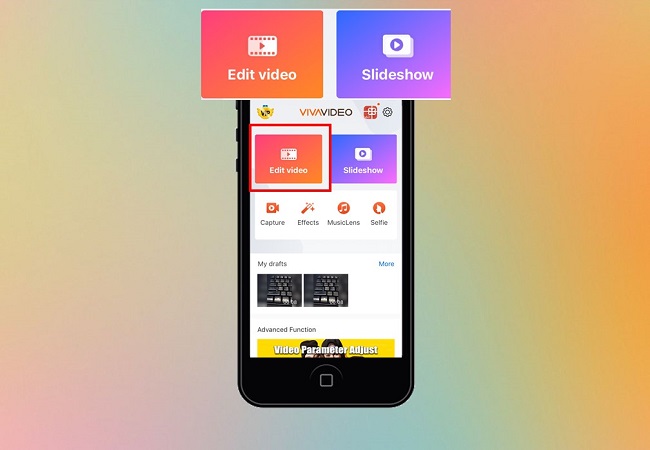 Select the "music" icon and choose the song you want to use in your video. You can download the song from the library or upload your own music from your phone, then tap the "Ok" button.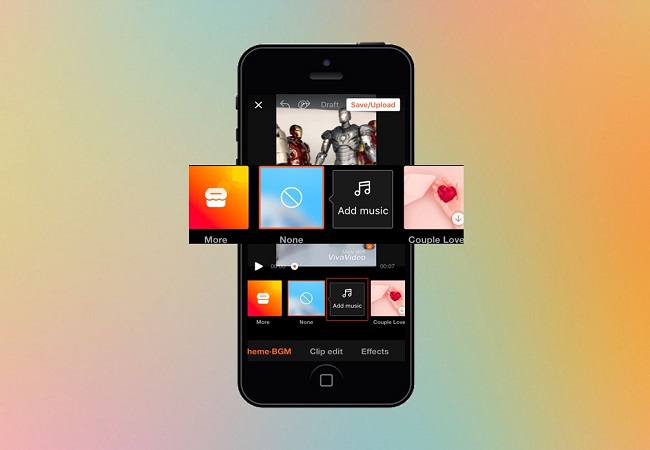 Once done, you can go to export the video with your preferred quality.
The Final Words…
All of the aforementioned tools are the best apps to add music to video. If you want a completely free tool, try BeeCut. It will surprise you.