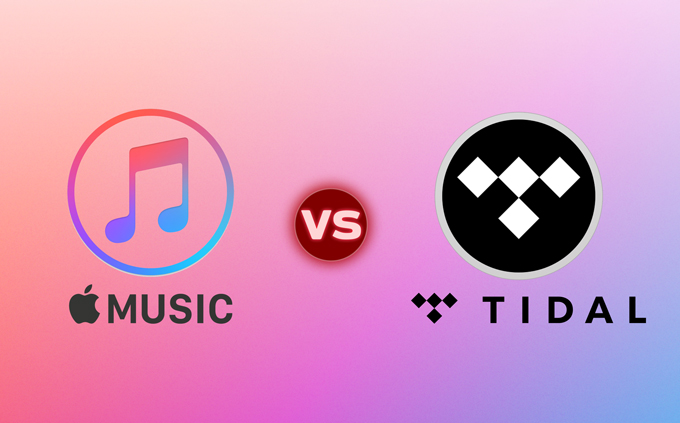 Music streaming services are indeed a huge hit right now. From small companies to immensely popular corporations, people like the convenience brought by the streaming music applications authorized by them. But amongst all services, there are two most popular subscription-based music programs are Apple Music and Tidal. If you wonder the difference between Apple Music and Tidal or want to make a choice, then reading this article will certainly help you most.
Before Apple entered the music streaming service, Tidal was already out in the market with an initial release in last October 28, 2014. Launched by a Norwegian company called "Aspiro", it is believed to have over 30 million tracks and 85,000 music videos. It is compatible with major operating systems from iOS to Windows and even Android.
Released just 3 months ago on June 30, 2015 specifically, Apple Music is aimed to provide a more premium and personalized music streaming service. With iTunes has been the number one most wanted music library of all the time, Apple Music without a doubt brimming with tracks and music videos. Even though made by Apple, this app is compatible with Windows and Android operating systems.
Detailed Comparison: Apple Music versus Tidal
Music Library and Sound Quality
When it comes to the quantity of available tracks, Apple Music is huge with over 30 million songs to choose from. From popular singles to rare-to-find albums, Apple Music has covered them all. However, when it comes to sound quality, this music app doesn't have the bells and whistles because it can only stream music at 256 kbps which is "standard" nowadays.

Tidal on the other hand is not left behind with by holding 30 million tracks as well. This is almost the same as Apple Music but the "no free tier" feature of the program makes it attractive to big name artists like Taylor Swift. Another good thing about it is that it can provide lossless HD streams for those with premium subscriptions. Nonetheless for regular payers, the 320 kbps stream is still high when compared with Apple Music.
Salient Functions
This comparison of Apple Music and Tidal is not complete without the respective shinning features. To bring consumers a more personalized music listening experience, Apple Music launched extra features such as the internet-based radio station called Beats 1, the social platform Connect, and the ever reliable but sometimes funny Siri personal assistant.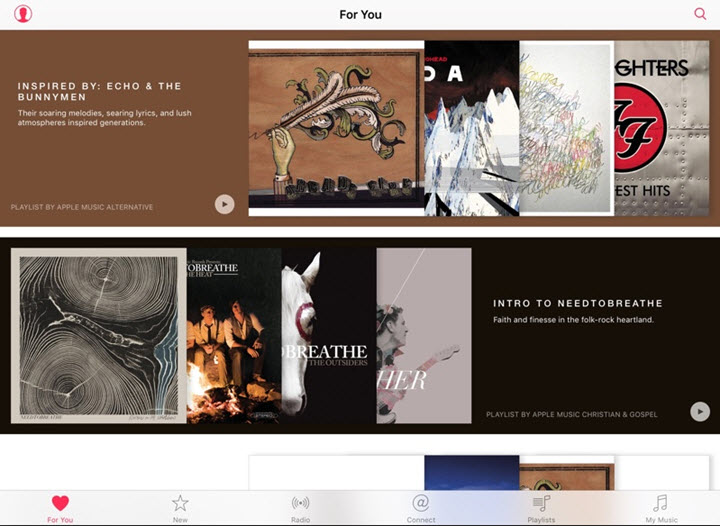 Tidal not only has a famous new owner Jay Z, it also contains premium and very exclusive contents within this music streaming service. Dubbed as the celebrity's choice, it is a true stunner with its amazing collection of HD music videos. The music discovery feature is likewise awesome, simple but it works.
Availability and Price
Apple Music is available in over 100 countries, by far the most widely distributed music streaming service at the time of writing. Concerning the price, the regular plan cost $9.99 and a family package that enabled users to enroll a maximum of six family members under the same account will set you back at $14.99.

This is where Tidal comes short because it is only available in 35 countries. Subscription rates are almost the same as Apple with $9.99 being the basic rate. But the difference comes in with their premium tier plan which costs $19.99. With the premium plan provides extreme features, users can stream real HD music as if you're listening to an audio CD.
Mobile Experience
Apple Music is known for its bright colors, big icons and very attractive graphics. But the problem arises when your device is not connected to the internet. If from before users can still show the tracks locally stored on their device, this is no longer possible with Apple Music. Clicking "My Music" will show everything even if it's not available offline.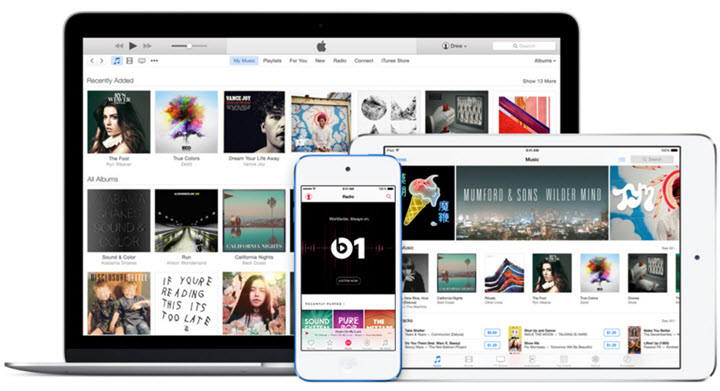 In comparison with Apple Music, Tidal can handle offline playback more conveniently. And when it comes to the program graphics, colors are darker and definitely bolder. Playing music on your mobile is equally satisfying because the sound is clear and loud. Although, be aware that some function keys like the "Settings" button is a little bit hard to find.
User Interface
Exploring Apple Music will give you the same experience as with browsing iTunes. The layout is very familiar as the desktop UI and there is no noticeable difference at all. If you're not an Apple fanboy, you will find that the menu is very confusing and that the interface is filled with bloated features that users won't need anyway. Indeed, the app looks cluttered and buttons are just everywhere.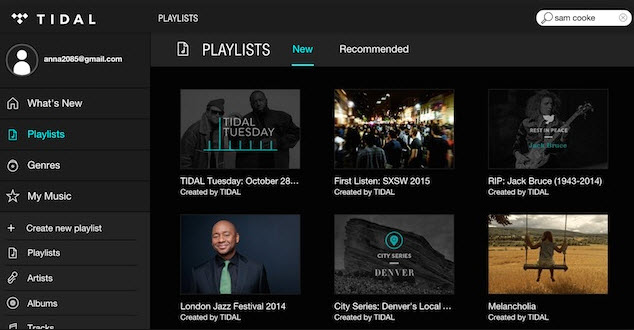 With its dark interface and contrasting colors, the UI of Tidal may amuse audience eyes. Menu, buttons and settings are likewise organized not to mention they're easy to find. The use of soft formal fonts and clam colors further make Tidal very clean looking. But the desktop application is yet another story. Many users have reported irritating errors such as bad network, application crashing from time to time, and failure to click tracks due to occasional glitches.
Conclusion
Although there's a real battle goes on between Apple Music vs Tidal, the decision it's really up to users for choosing desired one from what they want and what they need. If you want exclusive contents and HD tracks, Tidal can be your best bet. But if on the other hand you want more than just music streaming, say connecting with the artists and synching of files from your MacBook to iPhone, then you might want to consider using Apple Music.
| | Apple Music | Tidal |
| --- | --- | --- |
| Music quality | 8.50 | 10.0 |
| Key functions | 9.0 | 8.50 |
| Price | 9.50 | 9.0 |
| Mobile experience | 9.0 | 9.0 |
| User interface | 8.50 | 9.50 |
| Total Points | 44.50 | 45.50 |