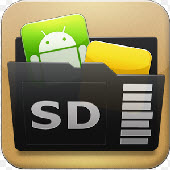 Aside from aesthetics and phone features, the major advantage of Android phones over iPhone is that it supports SD card. Though this can be controversial, its ability to support SD card gives users an extra edge to store more files than ever. And if you want to manage all the data from SD card, installing an Android SD card manager will certainly help most.
With SD card managers, you'll get to enjoy tons of benefits. They can be used to transfer applications, move files from your PC direct to SD card, create backup files, further explore your card's storage system and many more. But with thousands of phone management apps readily available for download, which one is more proficient in dealing with managing SD card? Check out the list below.
Top 5 Android SD Card Managers
Apowersoft Phone Manager
The application supports all versions of Android gadgets. Besides being able to manage SD card, it allows you to easily transfer, manage, view, backup and restore mobile files including SMS, videos, contacts, apps, bookmarks, wallpapers, music, files, etc.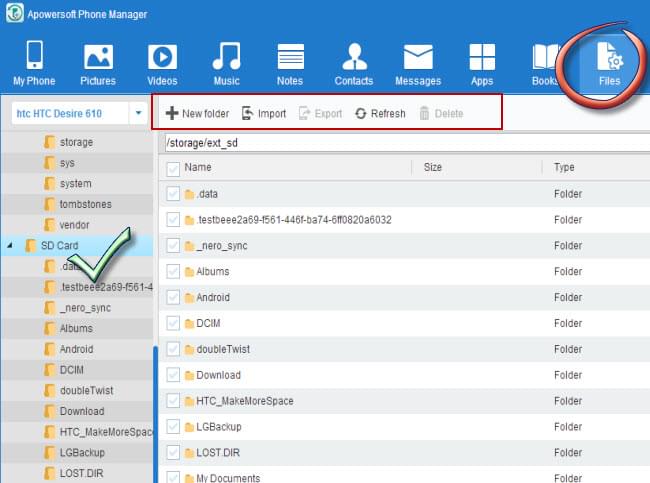 When it comes to managing SD cards, the program will never give you a hard time. Some of the things it can do are as follows but not limited to:
i
Add files to SD card – transfer contents from your phone's memory or computer directly to your external card. You can transfer photos, videos, music, documents and other mobile data.
Transfer video to SD card
ii
Export files and folders from SD card – moving single content or whole folder filled with various data is very much possible with Apowersoft Phone Manager.
iii
Delete files and folder from SD card – to save much of your time and effort, this program supports directly deleting files in the same category at once.
iv
Backup Android SD card – It is easy to perform Android SD card backup so that you can keep all the important information save.
This SD card manager for Android offers two ways to get connected – via USB cable or Wi-Fi connection. It is likewise equipped with unique features that have not seen on other applications. You can also use it to take mobile screenshot directly from your computer as well as project mobile screen to PC in real time.
AirMore
While this tool might not be the most popular app to manage android SD card, it is brimming with features you shouldn't want to miss. It allows you to transfer files from your phone to PC or vice versa. AirMore can also do file management, file backup, restoration and many others without using cables. The AirMore supports wireless connection between your phone and PC via Wi-Fi network.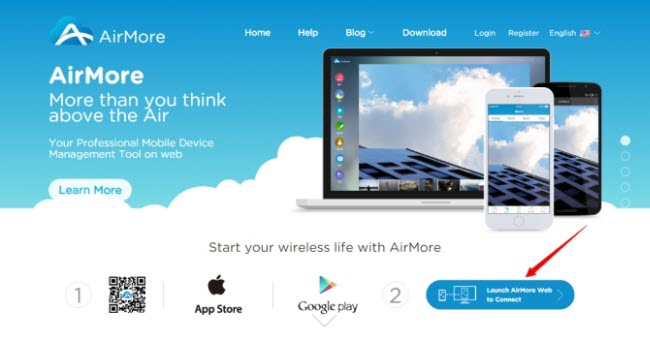 Pros: Supports wireless data transfer & organization, free on Google Play Store, lag-free device connection
Cons: Needs stable internet connection to work
MOBILedit
MOBILedit is another software you could try to manage android SD card. This tool supports phone content transfer, backing up files to SD card, phone content organization, ringtone creation, transfer of SMS between mobile phones, and many others. The shining feature of MOBILedit lies on its forensic-type of tools to which includes sim cloning, ballistic camera, special connection kit and intuitive search function. The MOBILedit comes in lite and full version.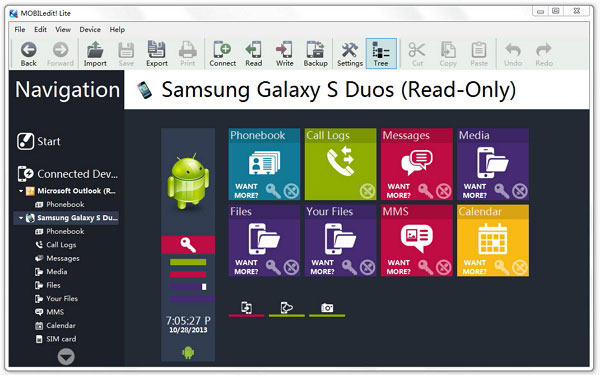 Pros: Extra functionalities such as forensic solutions, different version for various needs
Cons: the lite "free" edition is very limited, costly license
Android File Transfer
Just like the above applications, you can use the Android File Transfer to effectively manage SD card contents. It comes compatible with Mac computers. Aside from the ability to organize mobile contents from your SD card, you can also use the Android File Transfer to transfer all types of files from your phone to PC. What makes this app different from others is that it allows transferring files with size up to 4GB. And best of all, it comes absolutely free.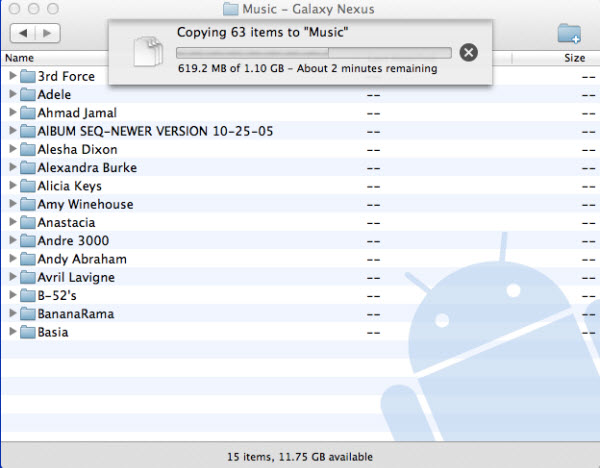 Pros: big file transfer allocation, free to download, simple interface
Cons: For Mac OS X only
Mobisynapse
If you're looking for an Android SD card manager with extra function of Outlook Sync and desktop manager, Mobisynapse is the software you should try. With it, you can sync all outlook files on your SD card, transfer mobile contents between your PC and phone, create backup files, sync photos, music, documents, SMS, and all others. There's also a multiple calendar view for activity-busy individuals, you may check the important days as you like. Furthermore, Mobisynapse supports both USB and wireless file transfer.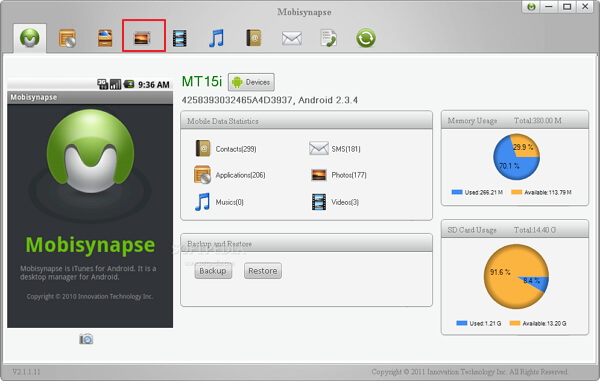 Pros: supports outlook file syncing on SD card, full feature desktop manager
Cons: needs to log-in, expensive licenses
When searching for the best SD card manager for Android, you always take its practicability and simplicity into account. Do note that not all applications are created the same. That is why, trying out free apps first such as Apowersoft Phone Manager will let you save big time instead of shelling out couple of bucks into a software that you will not need.