Ask
I used to own an iPhone but now replace it with Samsung Galaxy Note II. I totally love my new phone. The only problem is that there is no software like iTunes that would let me manage my applications, music, videos, images and other files in one area on my new phone. Can anyone suggest an iTunes equivalent for Android that I can use on my Samsung Galaxy?
Answer
iTunes alternative for android
iTunes is a media player, as well as an application that lets you manage your files on iOS devices. It can be installed both on Mac and Windows. You can also sync your device's content, as well as purchase new applications from the iTunes Store. iPhone users find it convenient because it does not only let them play the music that they love, as well as keep a library of multimedia, it also lets them easily add, delete and manage files on their device.
Apowersoft Free Android Manager
If you are using an Android device, you can use Apowersoft Free Android Manger instead. This is a file manager tool that you can get without a cost, which is the Android equivalent of iTunes. You can start using it for managing files on your Android device in your computer.
For more details, you may refer to this video demo: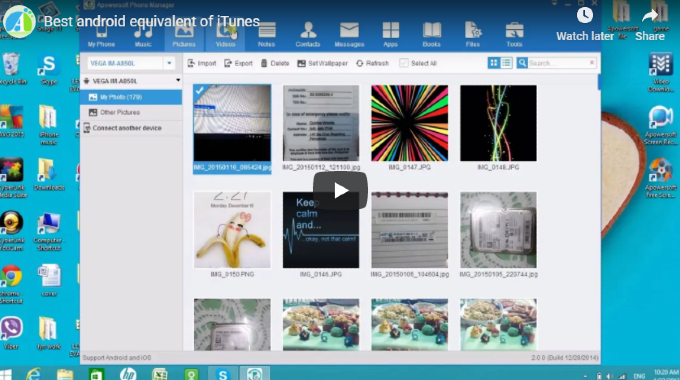 Now you have a tool that will let you conveniently access and manage your Samsung Galaxy files in one place. Have better control on what you want to do with your music, videos, images, contacts, text messages and applications using the program on your computer. It also allows easy syncing of files between your device and your PC. This can also be used for backing up your files so you have a copy in case something happens to the files saved on your phone.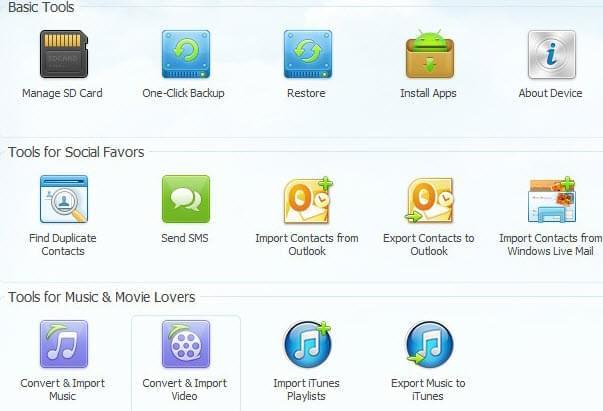 Moreover, it also works on all Android devices so it can be used not only on your Samsung Galaxy but on other Android phones as well, including HTC, Nexus and Motorola. The tool has a user friendly interface so it will be easy for you to understand how it works. This is a great iTunes replacement as it offers various features, plus it doesn't cost anything.
Concrete steps to manage your Android
Connect your USB cable to the computer and open Apowersoft Free Android Manger. Once the program window shows up, you will see various tools that you can select from and all of them are self-explanatory, so you would know immediately what they are for. Some of these options include manage SD card, one click back-up, restore, install app, find duplicate contacts, import contacts and import iTunes playlist. Click manage SD card if you want to manage the files on your Samsung Galaxy.
You can easily add, delete or export files using the application. Select which files you wish to access. Click on music, videos, photos, SMS or apps, whichever you want to manage. Also, it's possible to select the files that you wish to delete and click the delete option. You may also add files by clicking on add. This iTunes alternative for Android is pretty straightforward.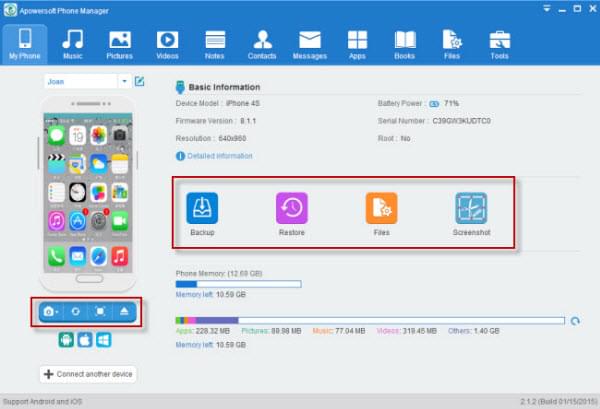 Tips for Using iTunes Alternative that Can Manage Your iPhone
If you still have your iPhone and you are looking for another application that you can use for managing your files on your iOS device aside from iTunes, you may use Apowersoft Free Online iPhone Transfer. This is an online tool so it does not require any download and installation. Click the launch application and start using it. Connect your iPhone using the USB device and conveniently transfer files between your PC and iPhone device.