Audio recording is one of the oldest ways for us to record any event or moment. It is also used to record a favorite song, or to rip a music from a video clip such as a music video. With this article I will conduct a primary Vocaroo review together with its best alternative available.
Voice Recording with Vocaroo
If you are looking for a top of the line recording tool then Vacaroo is the one that you are searching for. Most of the time this program is being used by students who tries to practice their accent in a speech class. They prefer this recording tool because of its easy access and very easy to use.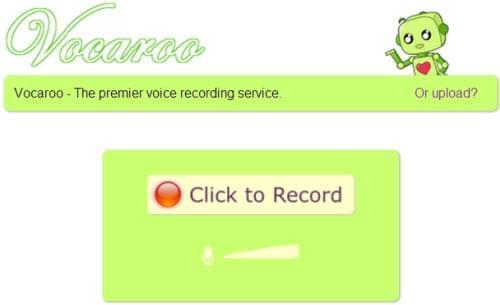 It can also be used for sending voice message and making personalize recording and the likes. To use this program all you need to do is to go to their webpage, hit the record button and your recording will start right away. There are three ways to get your recording it either you embed it or send it to your email and even download it directly to your computer to MP3, OGG, WAV, and FLAC file format.
Its Pros and Cons
Here are some of the Pros and Cons of this audio recording tool for you to look at prior its use. This will help you decide if it is really the one that you are looking for.
Pros:
It is very easy to use.
It doesn't require any sign ups or registration.
You can embed and link your recorded file easily.
No installation required.
Free of charge.
Cons:
Vocaroo not working at times.
It only records microphone sound.
Cannot choose an audio source.
No file conversion capabilities.
Don't have the ability to edit audio files.
Solution to Vocaroo not working
Even though this program works, there are still some drawbacks that needs to be filled in this tool. And a perfect recording tool to fill the flaws or an alternative to Vocaroo is a no other than the Apowersoft Free Online Audio Recorder. This program is also an online recording tool that you can use for free. But unlike Vocaroo, this audio recording tool has added features that can be used for much better recording experience.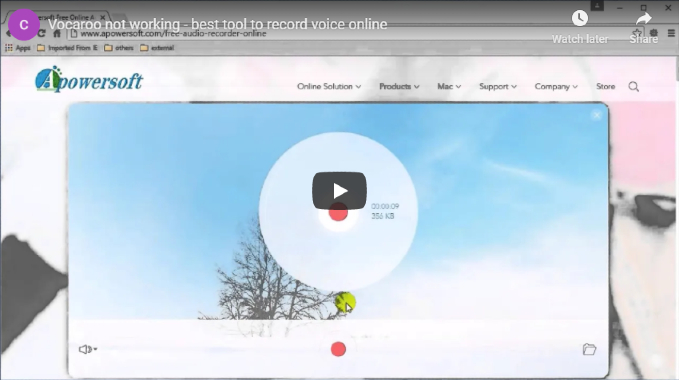 Yes, it allows you to select which audio source, including system sound, microphone or both of them, and enables you to convert audio to different file format. Plus it has a desktop version which you can use even when you're offline. It also supports any type of browsers and operating system. Definitely a great alternative audio recorder that you must try.
A Perfect Alternative to Vocaroo Just For You
Just in case you are looking for a more powerful program that work perfectly offline then you can try Streaming Audio Recorder. Although this program resembles the Apowersoft Free Online Audio Recorder, it has a lot more to offer.
Except from recording audio from computer's sound card and microphone, it can automatically extract music from YouTube, edit audio according to your preference, and can even choose multiple radio stations to tune in, while in search for a song to record.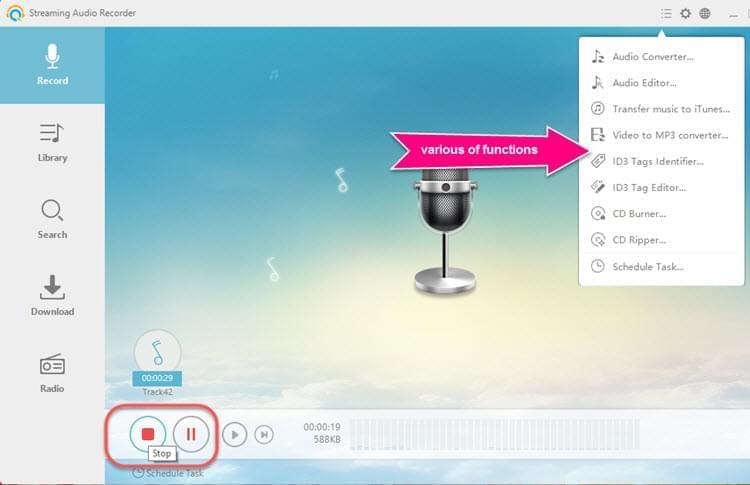 There are a lot of audio recording sites like Vocaroo, but most of them does not perform well or they are not free. In spite of some flaws Vocaroo audio recorder is still a reliable audio recorder, perfect for those that only looking for nothing but recording function. On the other hand, if you need a perfect Vocaroo alternative then better use Apowersoft Free Online Audio Recorder and Streaming Audio Recorder.