Music was a part of our culture ever since the ancient times and it has been evolving with diversity by the time. Today we can simply grab music from the internet and play them on various portable devices. Such as MP3, MP4 players and smartphones, etc. Unlike cassette tapes and CDs that have good looking covers, streaming songs on the internet often have figures or meaningless characters which is kinda dull. This is one of the main reasons why many music fanatics wish to have a cover album to their music collection and add image to mp3. In so doing, they can lessen the burden of identifying each music track one by one. However, the concern is, how can we give special cover to songs? Sound confusing and intricate right? As a matter of fact, this can be easily done with the use of proper tools and solutions.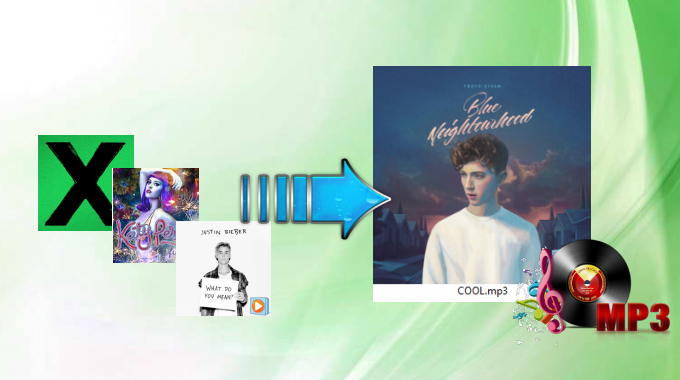 Finest Programs for Adding Picture to MP3 on Windows
There are three excellent ways to add image to mp3 file, each have their own method and the tool being utilized. Let's have a closer look as we continue.
1. Comprehensive Media Editing Program
To add image to MP3 audio file, you can also consider using ApowerEdit. It's a professional media file editing program that empowers users to edit their audio, video and image file based on their preferences, such as trimming, cropping, adding a filter, transition and many more. Aside from exporting edited media projects to video, it can also help users to export the media project to portable devices like iPhone and Android devices. You may check the following steps to learn how to operate this program.
Click the button below to download and install ApowerEdit on your PC.
Launch the program and add MP3 audio and the cover picture you like.
Right-click the media files and then choose "Add to Project".
Adjust the picture timeline to fit the audio track.
Click "Export" > "Export audio" to generate the audio.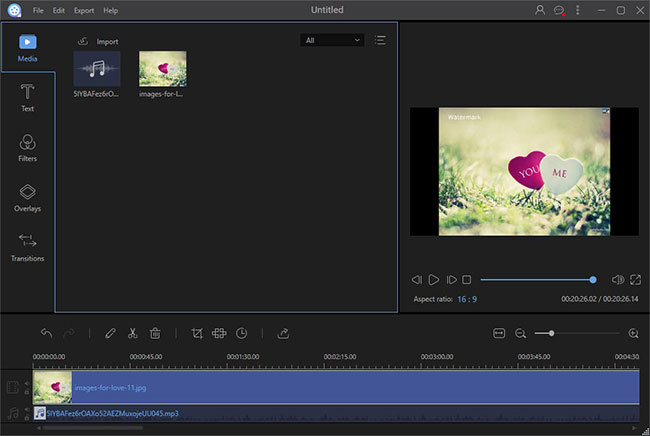 2. Smart Music Player
Probably the basic way to add a picture to a soundtrack is by using Windows Media Player. There is no need to download this tool if you are using Windows OS for it comes as default. This is an old but stable media player which lets you add a cover image in 2 ways.
The first way is to add cover to mp3 from an online database. Open your Windows Media Player and connect to the internet. Then, go to the "Library" tab and look for a certain album that you want to add a cover. Simply right-click on the album and select "Find Album Info" to fetch the info for your album.
Besides, you can add cover manually. To do so, go to the photo that you want to use as a cover and copy it. The picture must be saved in TIFF, BMP, JPEG, and GIF. Next, go back to "Library" and paste the picture to the album or MP3 that you selected. It will be then scaled in an appropriate size and used a cover photo instantly.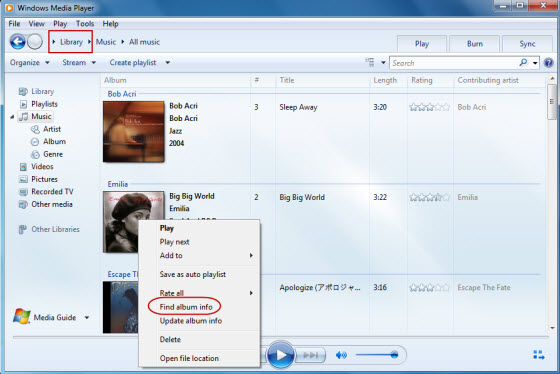 3. Multifunctional Audio Recording Software
On the other hand, if you want a professional way to add image to MP3 tag, then you better use Streaming audio recorder. This powerful recorder is multi-functional aside from being a recorder – it features an audio converter, sound editor, ID3 tag Editor, MP3 tag identifier, etc.
With ID3 feature there is no need for you to add info and image cover manually. This application can automatically identify them as soon as you start with the recording. In case the music info together with the cover image is not detected, you can do the following.
Open the "Tools" menu and choose "ID3 Tag Editor".
Import the songs by hitting the "Load file" button, a window will pop out with fields of music info.
On the right side you can see the thumbnail window of cover, click the plus-shaped button below it and load the image for use as cover. Click "Save" to confirm your settings.
You can also go directly to the MP3 file and right-click to opt for the ID3 tag editor.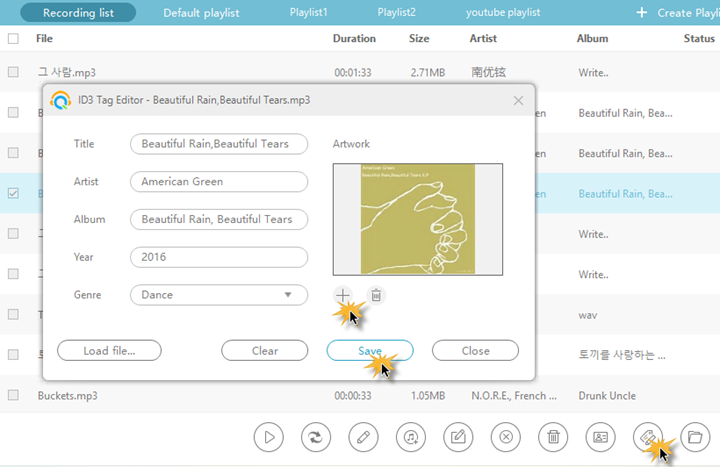 A Fairly Easy Way to Add Image to MP3 on Mac
For those Mac OS users, Apple's iTunes could be a better option. With iTunes, you can easily get the album artwork of the selected mp3 by downloading it from the iTunes store. However, this artwork cannot be added to the mp3 directly but to the database only.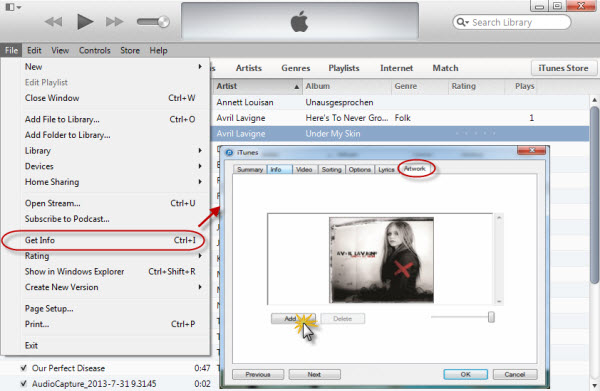 Aside from downloading the album image from iTunes Store, you may also choose to add artwork to mp3 manually. Just right click the mp3 and select "Get Info". Now you can see the ID3 tag information of this song. Next, hit "Art Work" and then you can select the image you want to add as an album cover by clicking "Add". Once you have chosen the image, press the "OK" button.
How to Add Image to MP3 on Smartphone(Android & iPhone)
If you are using a SmartPhone then the app for your specific needs is Cover Art Downloader for mobile. This is a great application that automatically fills in any missing info about a certain album which includes cover image. This app is very easy to use and it can do batch mode. However, it is only available for Smart Phones running under Android OS. Thus, if you want to add image to mp3 on iPhone, you can use iTunes to do that and then sync the updated mp3 to your iPhone with iTunes.