More and more computers and laptops these days run with the latest Windows 10 operating system. After using this system, users are looking for the best PDF reader for Windows 10. We all know that we can use Microsoft Edge to view PDF documents by default. However, due to its limited functions of just viewing PDF files nothing more nothing less. Many people are searching for its alternatives. Luckily for you, we are going to give you a rundown of the best PDF readers for Windows 10 so you don't have to worry about looking for the best one.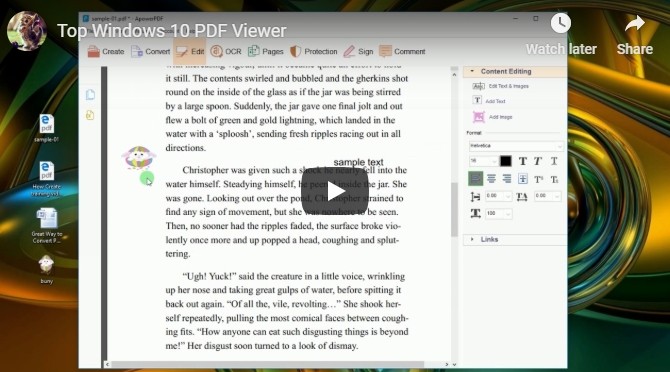 Top Programs to View PDF in Windows 10
ApowerPDF
The first program on the list is ApowerPDF. This is a very reliable PDF viewer which also allows you to edit PDF files. No matter how big the PDF file is, it has your back. The program not only does exactly what you need with PDF files but it also does it without any lag and keeps it to an excellent quality. In terms of PDF viewing, it allows users to set the desirable page layout and adjust page magnification for reading PDF files.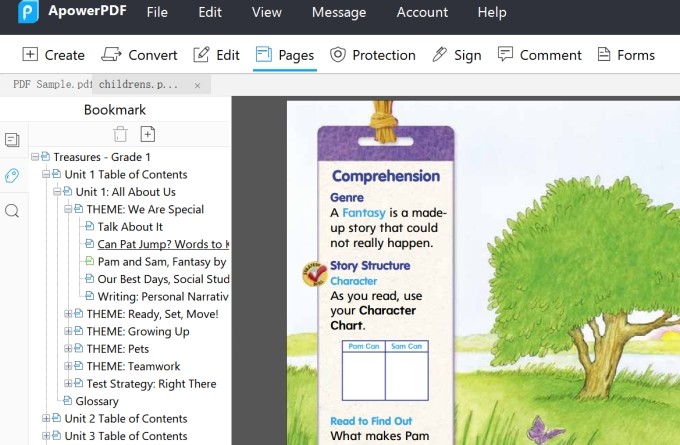 Aside from these, this Windows 10 PDF reader and editor provides array of editing functions that can help users in adding texts, lines, watermarks, inserting images, backgrounds, bookmarks, etc. Along with this, it can also protect your PDF files from unwanted visitors by offering password protection. If you need to certify your PDF or add your signature, you can do it easily with this program.
Adobe Acrobat Reader DC
As one of the pioneers of PDF readers, Adobe Acrobat Reader has to be on this list. Not only is it a good program but it has also been updated to allow DC (document cloud). When using this tool, you can load and read PDF documents smoothly without experiencing any lag.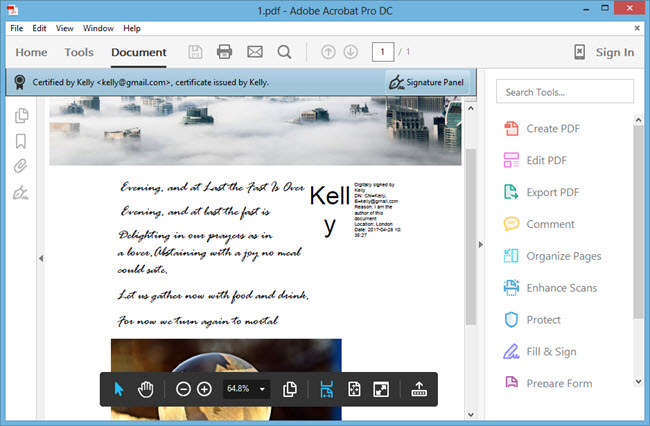 Aside from viewing PDFs, this program can also be used in creating a new PDF, edit PDFs, and sign and fill PDF forms. Plus, it supports OCR technology and you can use it to add encryption to your PDF document. This app is always been towered above all PDF readers available. However, the software itself is costly and DC subscription is extremely high.
Foxit Reader
Next on our list is a user friendly program called Foxit Reader. This PDF reader is also now available in Windows 10 so it can be used with up-to-date PCs. Like its rival, this program allows users to enjoy viewing their PDF files with its intuitive user interface. It is also capable of creating new PDFs and it has sharing features that links you to various cloud storage providers.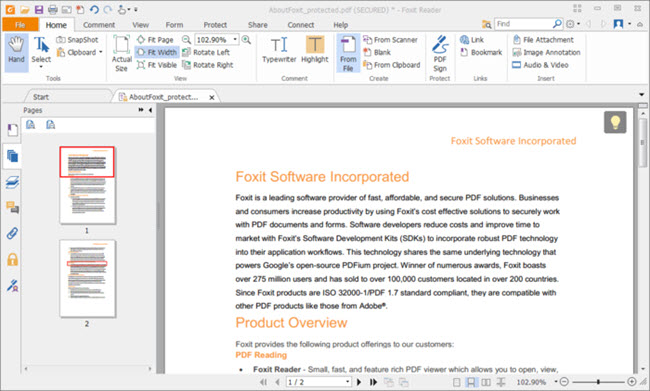 Foxit is a fair PDF reader for Windows 10. Unfortunately, there are some unwanted components that come along with the program upon installation.
Sumatra PDF
If you like to read ebooks in PDF form, then this program will be a great companion. This PDF reader is design to provide you with the necessary functions that will make your reading pleasurable as before. Upon using this program, you will be given two viewing options; the two page view for reading books and zoom in and zoom out function so you are able to see text or images in more detail. It also has a print function in case you need a hard copy of the PDF document that you have.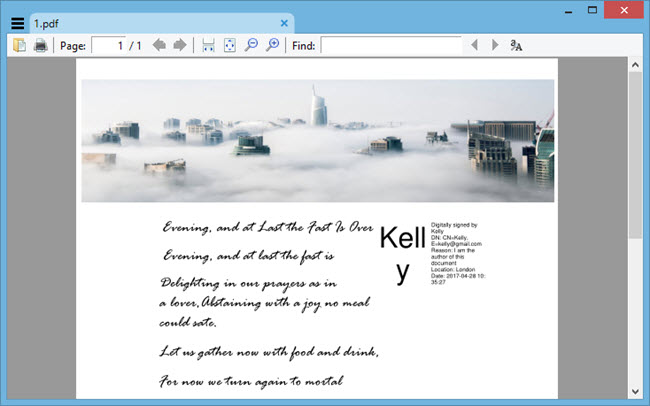 This is indeed a fast and easy to use PDF reader. But it lacks some other functions that can be seen on other high-end PDF readers. And there are only few interface settings.
Expert PDF Reader
The last program on our list of Windows 10 PDF viewer is none other than Expert PDF Reader. This free PDF reader is capable of opening any types of PDF file for the purpose of viewing. It has a hand and magnification function to manage the PDF pages easily. Aside from viewing PDFs, this app can also be used in adding stamps, highlights and some sticky notes. Plus, it is fast and reliable considering it's freeware.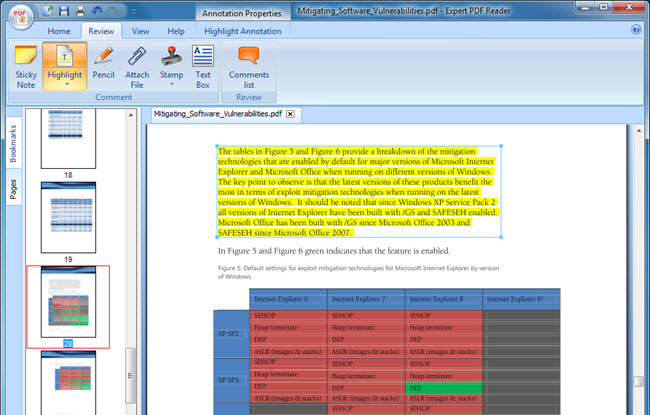 In spite of all this, this program lacks additional functions like data encryption capability. So if you are looking for such function then this might not be the right program for you.
Those are the top of the line application in terms of PDF readers for Windows 10. All of the programs discussed above have their own unique look and functions make them different from each other. Some drawbacks are also provided to help you decide best application to suit your PDF needs.